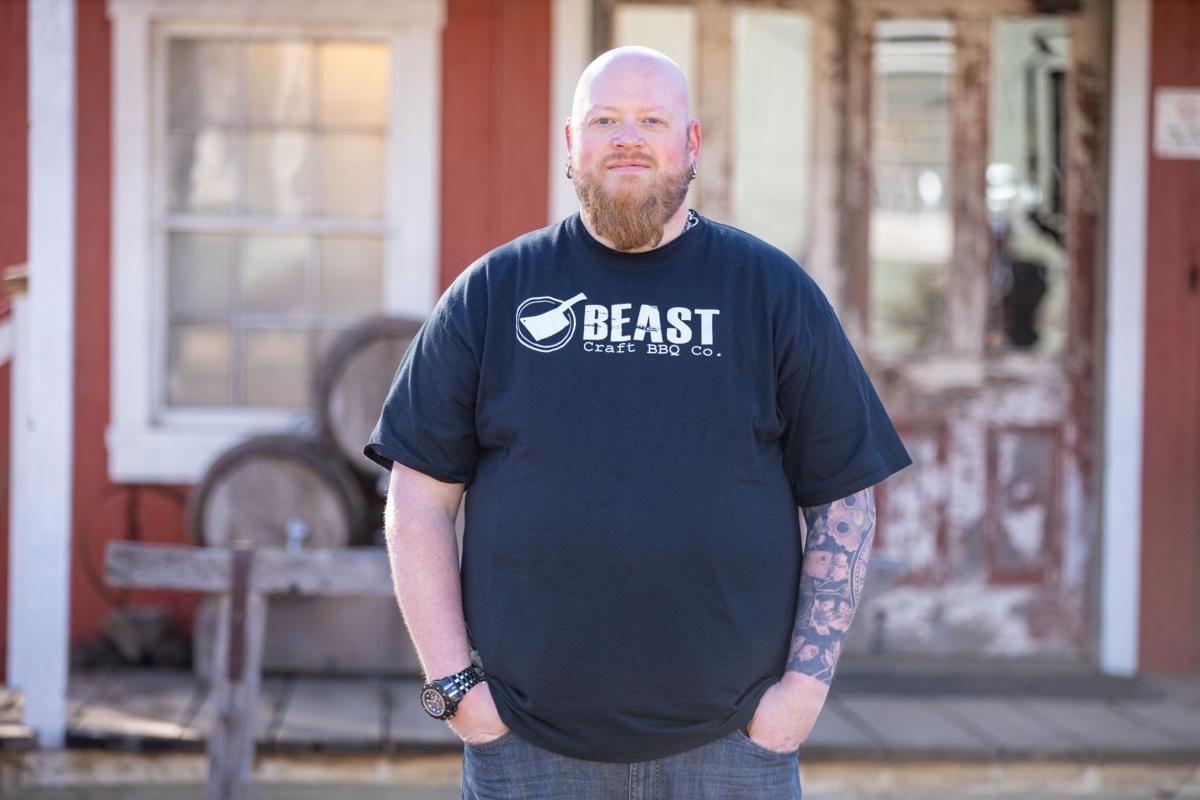 Two St. Louis chefs are among the contestants on the second season of "BBQ Brawl," which debuts June 14 on the Food Network.
David Sandusky of Beast Craft BBQ Co., Beast Butcher & Block and Beast Southern Kitchen & BBQ and Christina Fitzgerald of Sugarfire Smoke House will compete against each other and 10 other contestants under the guidance of chefs Bobby Flay, Michael Symon and Eddie Jackson.
"It's an elimination reality-TV series that pushes us to our limits in defining and redefining barbecue," Sandusky says.
(Fitzgerald was not available for an interview.)
Sandusky can't reveal much of what happened during filming in the town of Bee Cave near Austin, Texas, but he says the days were long and "arduous." As hard as he and his fellow competitors worked, though, the production team worked even harder — seemingly around the clock.
"Like, we thought we weren't getting a whole lot of sleep," he says. "They were definitely not getting a whole lot of sleep."
"They're all wonderful, by the way," he says. "Like, just great humans that want the best outcome for everyone. And they want to put on the best show, they want everyone to have a good time, they want everyone to put out their best (effort)."
Sandusky hopes appearing on "BBQ Brawl" will provide new customers and marketing opportunities for his restaurants. He also sees it as a turning point in his career.
Having checked all the boxes on his career bucket list by age 40 — "I'm a very lucky dude," he says, "but I've worked my nuts off to get here" — he is eager to meet the next challenge and to build on his success to help his family and community.
It also gives him a lesson to teach his kids: "Listen, I'm a (expletive) idiot, and I've been able to do all of this stuff. So what are you capable of, being much more talented or smarter than I am, like my kids are?"
More than anything, Sandusky says, the "BBQ Brawl" experience fills him with gratitude.
"I talk about the hustle and the grit, but there's a lot more to it than that," he says. "It's not just me. My staff has bent over backwards for me; my wife has pushed me to the limits. There are people in my camp that have taken care of me and have stood up for me and have really just put me in a great place for years. And the customer base on top of it."