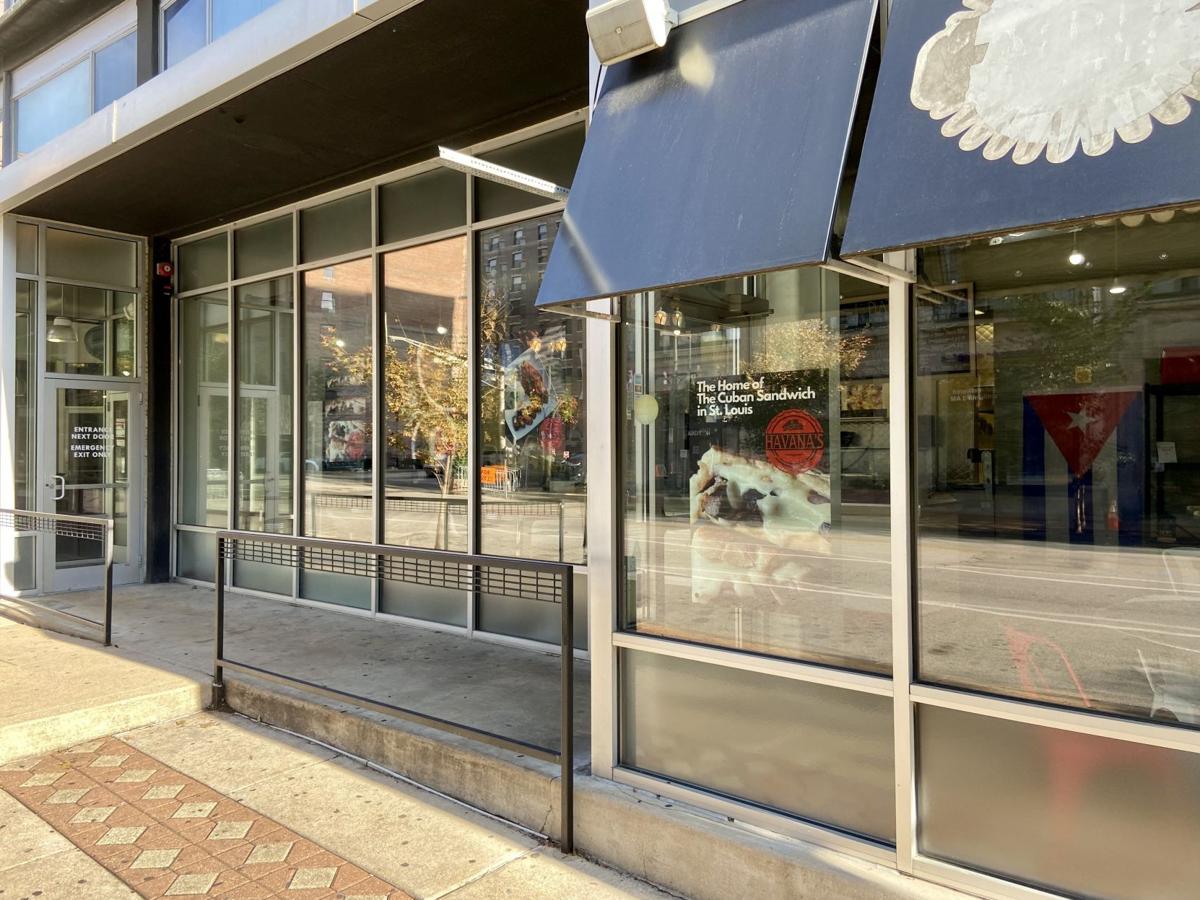 The food truck Havana's Cuisine has opened a brick-and-mortar location at 1131 Washington Avenue downtown. The restaurant features the truck's Cuban fare, with an emphasis on sandwiches. Signs in the window proclaim Havana's Cuisine "the home of the Cuban sandwich in St. Louis."
"We always wanted to have a place (that would be) the home of the Cuban sandwich and sell all kinds of Cuban sandwiches, (but) that is difficult to do in the truck," owner Tamara Landeiro tells Off the Menu.
Unlike the truck, which offers very limited space for making sandwiches, the Havana's Cuisine storefront features six panini grills for pressing sandwiches on both traditional Cuban bread from La Segunda Central Bakery in Tampa and softer media noche bread from a bakery in Miami. (Landeiro compares the latter's texture to a hot-dog bun's.)
The opening menu includes the signature Cuban with roasted pork, ham, Swiss, mustard and pickles; the Tampa Cuban, which adds salami; and the Croquette Cuban, which adds croquettes. The Media Noche sandwich features the Cuban's ingredients on the aforementioned media noche bread.
There are sandwiches with ropa vieja and mojo-roasted pork (the pan con lechon), and the ropa vieja and mojo-roasted pork as well as garlic-roasted chicken are also available as plates with rice, black beans and plantains.
Landeiro and her family arrived at the U.S. border from Cuba, via Mexico, in 2014, seeking political asylum. Their path to St. Louis followed a chessboard.
"We came to St. Louis because St. Louis is the capital of chess (in) the United Sates," she says.
Landeiro's daughter, Thalia Cervantes Landeiro, is an internationally ranked Woman Grandmaster chess player through the International Chess Federation and is currently on the chess team at St. Louis University.
The Havana's Cuisine truck launched in March 2020 and has become a regular visitor to the Tower Grove Farmers' Market and 9 Mile Garden.
The brick-and-mortar Havana's Cuisine is open 11 a.m.-8 p.m. Tuesday-Saturday and 11 a.m.-4 p.m. Sunday. The restaurant is closed Monday.