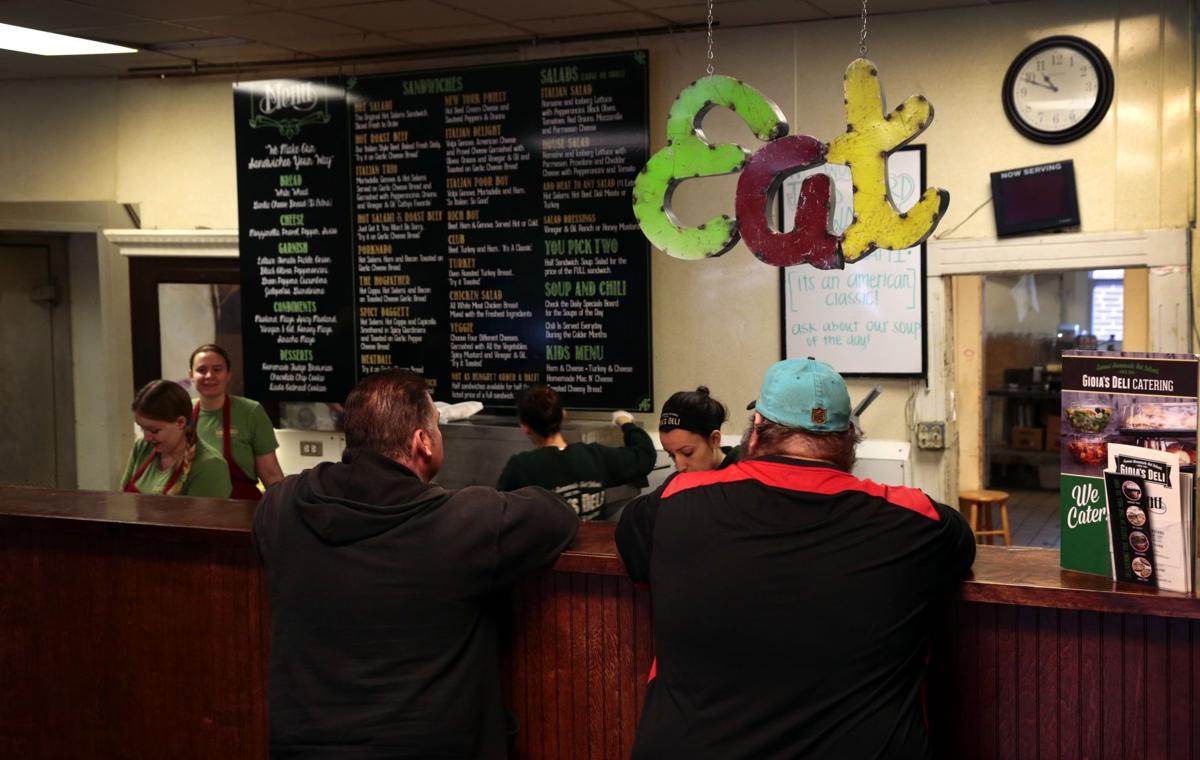 For 99 years, St. Louisans have known about Gioia's Deli's hot salami sandwiches. Now the whole country knows.
The lunchtime-only institution on the Hill received the James Beard Foundation's America's Classics Award on Wednesday, just one of five restaurants around the nation to receive the prestigious honor.
Owner Alex Donley was happy ("It's going crazy here," he said) but did not claim credit for the accolade.
"I don't think it's me. I think it's the four generations before me. There are two things that we have always focused on: quality of food and making the community a better place. So any opportunity we have to make the community better, we took," he said.
In fact, community is specifically part of the award. It has been given since 1998 to restaurants that are family-owned, that are more than 10 years old and that are representative of their communities.
Gioia's was founded in 1918 by Charlie Gioia, an immigrant from Italy. Situated at 1934 Macklind Avenue, the building was constructed from materials left over from the 1904 World's Fair.
Gioia brought with him from Marcallo, Italy, a recipe for hot salami that became the deli's signature item. He passed it down to his sons, Steve and John Gioia. When they sold the restaurant to Donley's mother, Cathy, in 1980, they gave the recipe to her.
The recipe has been written down only once, Alex Donley said. It is now in a safe.
"We sell 1,600 pounds a week of it. It's our No. 1 product. It's like Hodak's fried chicken. You can go in and get a salad, but why the hell would you do it?" he said.
The salami is made in the restaurant's kitchen. It is also served at the deli's downtown location at 903 Pine Street, which opened in 2016.
"Gioia's hot salami sandwich has been St. Louis' sandwich for 99 years," Donley said. "Yogi Berra came in and got a hot salami and mustard sandwich every time he came to town. I waited on him at least six times. It's a St. Louis thing."