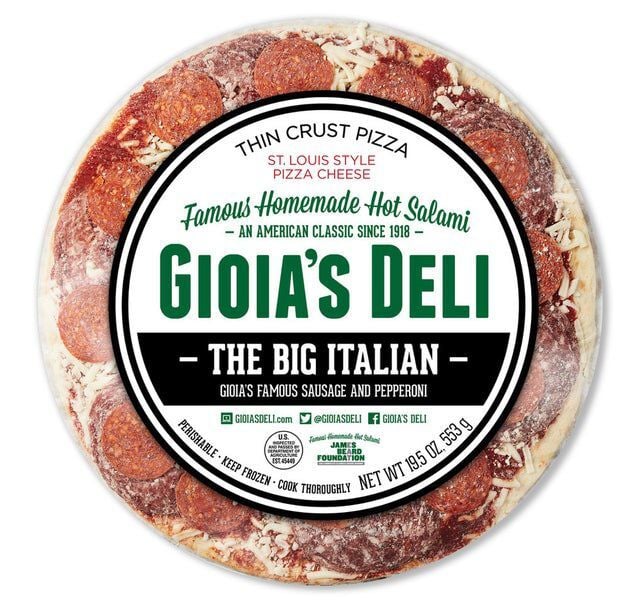 The hot salami business is heating up at Gioia's Deli.
The iconic Hill restaurant will open a commissary kitchen at 11855 Adie Road in Maryland Heights. The new facility will also be a "digital kitchen," allowing individual customers to order sandwiches online or via a walk-up window for pickup or through a third-party app for delivery.
The demand for Gioia's frozen pizza is driving the expansion, owner Alex Donley tells Off the Menu. In May, Gioia's sold 20,000 pizzas through its exclusive retail arrangement with Schnucks.
Just how much of its signature hot salami will Gioia's be able to produce at its new facility?
"The sky's the limit," Donley says.
In fact, the production equipment he just purchased promises 2,000 pounds of sausage per hour.
"That doesn't mean I'm going to do that because we're (only) humans," Donley says. "My goal is simply to be able to now scale up to where the demand (is) because our demand is so high."
More broadly, he says, the expansion will give Gioia's greater control over its supply chain, which the pandemic disrupted. The restaurant will now be able to purchase directly from farmers and ranchers.
The commissary operation will begin immediately. Donley says he is aiming to open the digital-kitchen concept by early September.
Gioia's housemade-pizza enterprise has grown substantially since it launched as a pandemic pivot in March 2020.
For the retail version that launched this year at Schnucks, Donley ordered 150,000 label stickers.
"I was like, 'Oh, I'm gonna have these stickers for the next 15 years,'" he says. "And we just reordered more stickers. And (the pizza) launched in February. I mean, it's just a blessing."