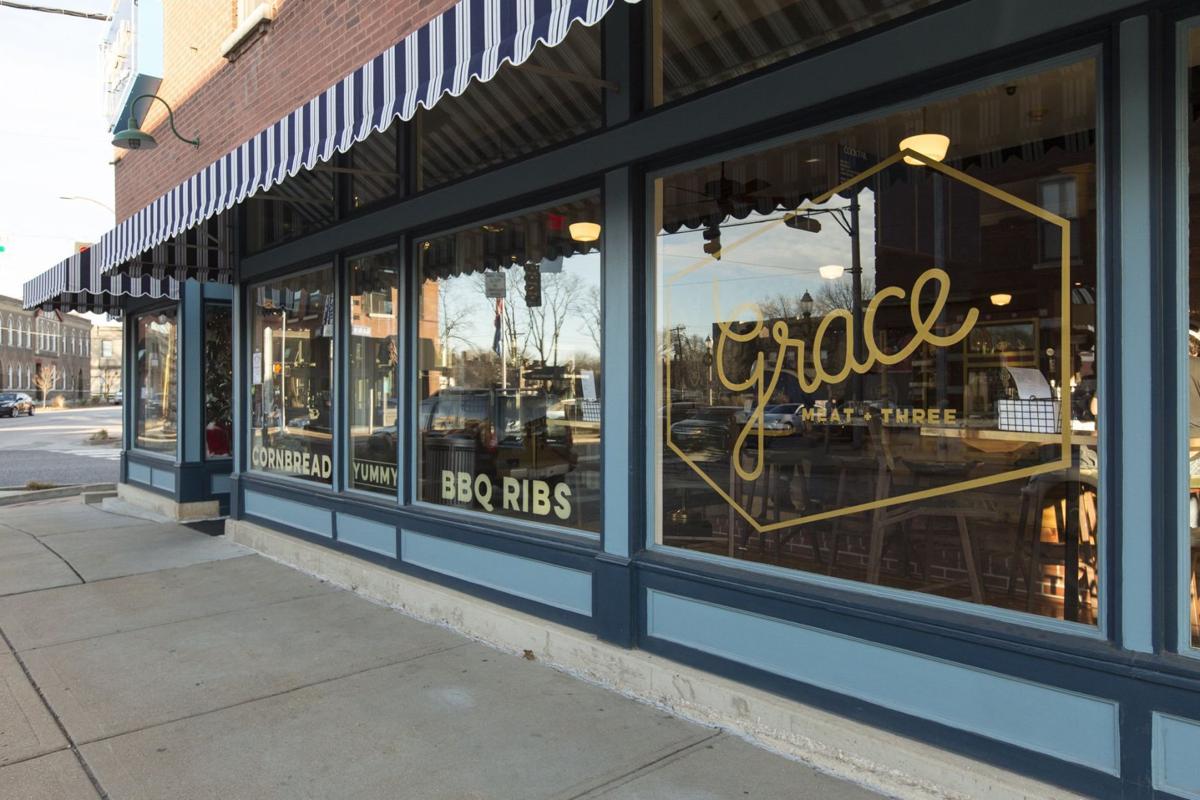 Grace Chicken + Fish will serve fried chicken, catfish, shrimp and tofu. Diners will choose among such flavors as Grace's hot-chile blend, ssamjang and cacio e pepe.
Each flavor will be based around a sauce, Lewis tells Off the Menu, and some preparations will include an additional dry seasoning, and some will feature a garnish (e.g., bread and pickles or kimchi).
Fries will be available by themselves, with queso, with queso and bacon or "loaded." The walk-up window will also serve hand pies with a sweet filling (dark chocolate and a weekly or seasonal special).
The Grace Chicken + Fish concept began as an attempt to find a purpose for a small, underused space near Grace's Kitchen. After considering a merchandise display, Lewis says, he wondered, "What if we put a walk-up window in here?"
Lewis envisioned a walk-up window for Grace's regular operations, but then he noted how few late-night dining options there are in the Grove.
"We want to grow," Lewis says. "We want to continue to grow. We want to keep Grace as our flagship, but we were (thinking), 'What if we piloted some new ideas out of this window?'"
To begin, Grace Chicken + Fish will operate from 11 p.m.-3 a.m. Friday and Saturday. Lewis hopes to open in two to three weeks.