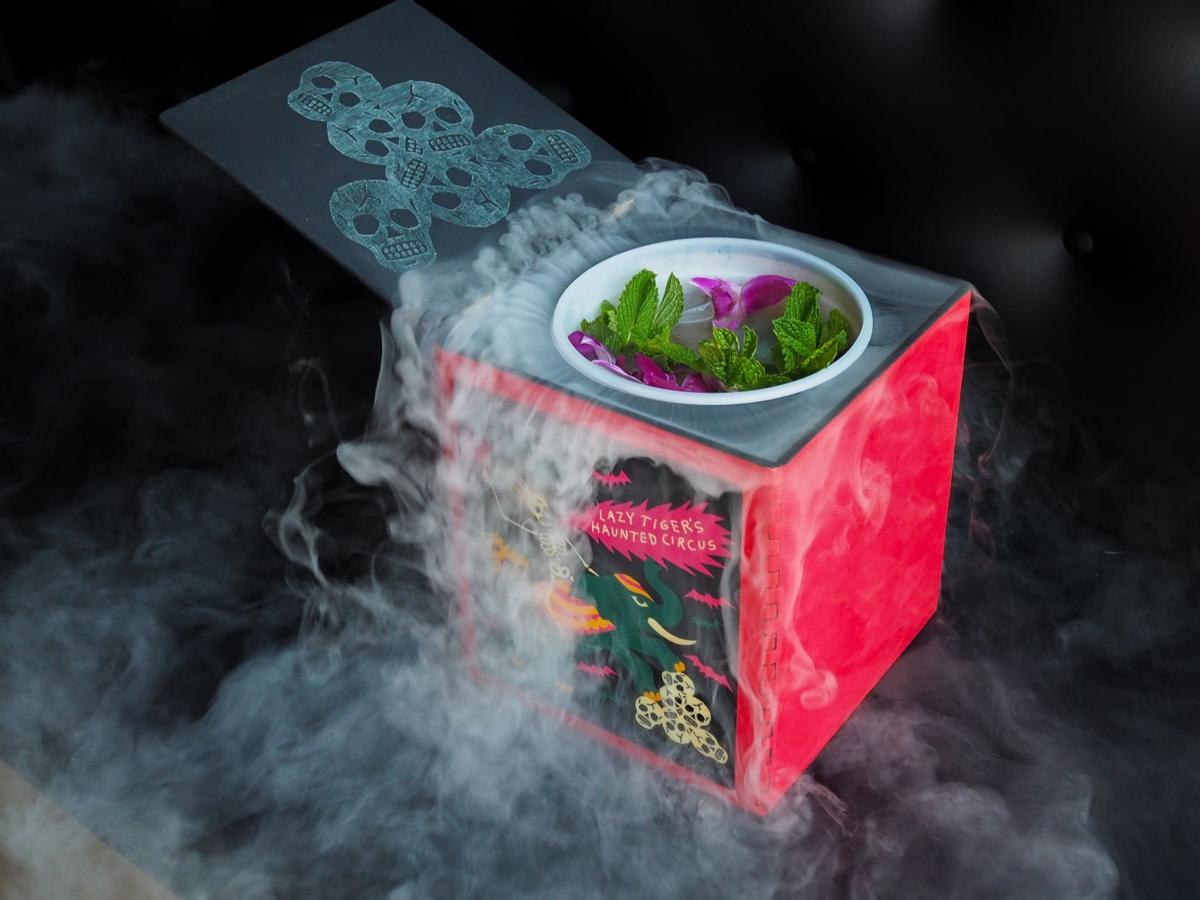 Corpse Reviver, the Halloween-themed cocktail pop-up from the duo behind Yellowbelly and Retreat Gastropub, opens Oct. 6 at Lazy Tiger at 210 North Euclid Avenue in the Central West End.
"Since we weren't able to do Corpse Reviver in person last year, we had an extra year to get super creative with the cocktails and make the experience even more entertaining," Wiggins said in a press release.
Those cocktails include the Zombie Tiger (mezcal and blanco rum with Tajin, spicy honey, tart cherry, lime, passion fruit and mint) and the Death by Lawnmower (gin and dry sherry with pumpkin seed, almond, kale, parsley, lemon and pineapple).
The Creep in the Box — a fruit punch meant for four to six people to share and featuring gin, Campari and sparkling wine — is served, according to the press release, "quite literally in a jack-in-the-box" that has been 3D-printed from a design by Wiggins' brother, Daniel Wiggins.
Corpse Reviver will donate $1 per cocktail to the ACLU.
Corpse Reviver is open 5 p.m.-midnight Tuesday-Saturday, Oct. 6-30. Reservations for a 60-minute seating are required and are available through Resy.
Editor's note: Updated to correct days of operation, which were incorrect in information originally provided to the Post-Dispatch.