Two weeks ago in this column, I published a list of restaurants that closed in 2020, many of them (though not all) due at least in part to the coronavirus pandemic. I have added several more restaurants to the online version of that list since then — a list likely to continue to expand in 2021.
Still, these closures don't tell the entire story of St. Louis restaurants in 2020. A remarkable number of restaurants debuted, many more than I would have guessed in March or April, when dining rooms throughout the region were closed.
Here is an overview, if inevitably incomplete, of several of 2020's new restaurants.
(Note: Restaurant operations remain in flux during the pandemic. Please contact each restaurant for its current services and procedures.)
Familiar names, new ventures
After winning broad acclaim (including a No. 2 ranking in my 2020 STL 100) for his challenging though delightfully chill tasting menus at Savage, Logan Ely opened the Lucky Accomplice, a more casual restaurant, in Fox Park (2501 South Jefferson Avenue).
Also this year, Ely changed the name of Savage to Shift, noting the "troubled history" of the word savage. Shift is temporarily closed during the pandemic.
Tempus, the long-awaited restaurant from chef Ben Grupe, opened in Forest Park Southeast's Grove district (4370 Manchester Avenue). As executive chef at Ben Poremba's Elaia, Grupe was a 2018 James Beard Award "Best Chef: Midwest" semifinalist.
Just outside the Grove in Forest Park Southeast, Chris Meyer and Mike Miller of Field to Fire (formerly Kitchen Kulture) and the Lindenwood Park restaurant Kounter Kulture opened Songbird (4476 Chouteau Avenue) featuring breakfast fare, including the beloved breakfast sandwich from their Tower Grove Farmers Market stall.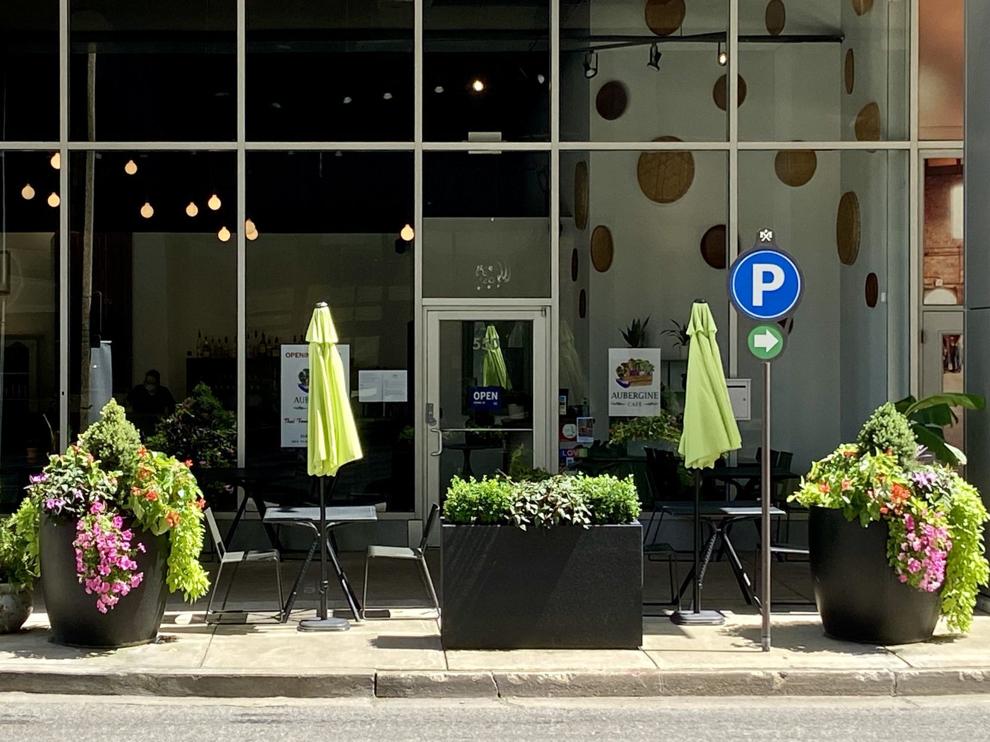 Phatcharin Wanna transformed Kiin Essentially Thai, the downtown version of the great Fork & Stix in the Delmar Loop, into Aubergine Café (550 North Seventh Street), featuring a new menu of Thai dishes "with a twist."
David and Meggan Sandusky expanded their Beast barbecue empire with Beast Southern Kitchen & BBQ in Columbia, Illinois (1280 Columbia Center), which offers fried chicken and catfish po'boys alongside their signature smoked meats.
Olive + Oak not only moved to a new location just down the street from its original home in Webster Groves, it added an adjacent concept, Perennial on Lockwood, (214 West Lockwood Avenue), a brewpub partnership with Perennial Artisan Ales.
Travis Howard and Tim Wiggins, the duo behind the Central West End restaurants Retreat Gastropub and Yellowbelly, opened the Lazy Tiger (210 North Euclid Avenue), a cocktail bar with a small food menu.
Also in the Central West End, Edera opened in the former home of Scape American Bistro (48 Maryland Plaza). The acclaimed chef Mike Randolph (Half & Half, Original J's Tex-Mex Barbecue and the late Publico and Randolfi's Italian Kitchen) consulted on the menu of pizza and pasta.
Natasha Kwan and Rick Roloff, the married team behind the vegan-vegetarian restaurant Frida's, grew their University City family with Diego's (630 North and South Road), featuring Mexican cuisine.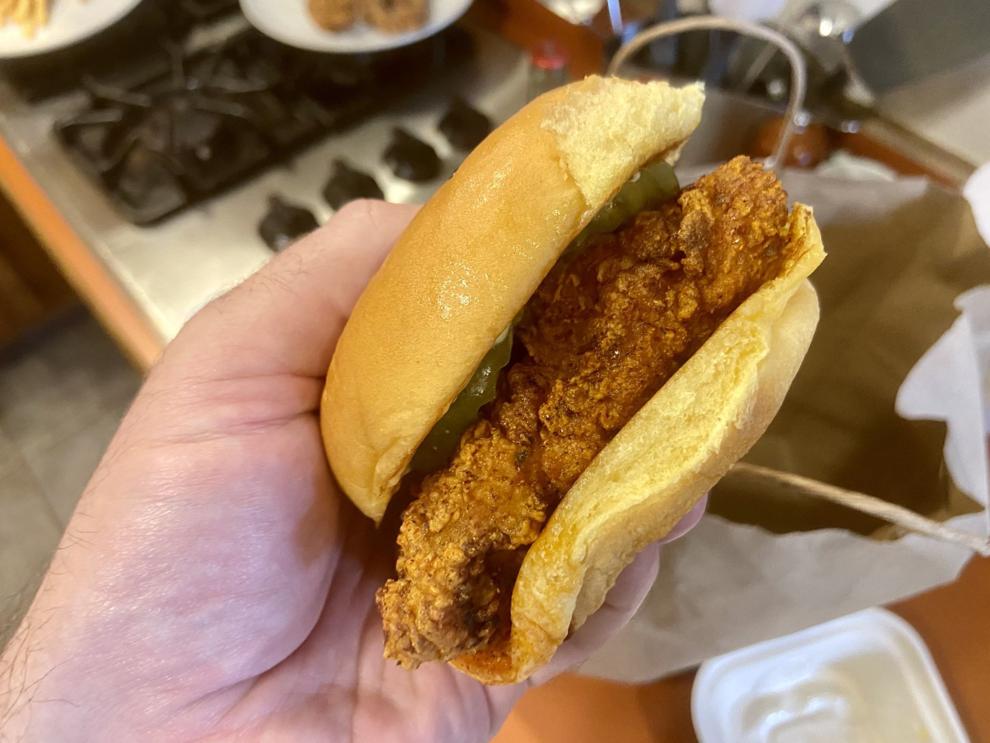 The team behind Sugarfire Smoke House and Hi-Pointe Drive-In hatched Chicken Out (6197 Delmar Boulevard), a fast-casual concept featuring pressure-fried chicken sandwiches on the eastern half of the Delmar Loop.
Finally, while Gerard Craft's Sardella was one of the year's highest-profile closures, the chef and his team have already converted its Clayton home into Pastaria Deli & Wine (7734 Forsyth Boulevard), featuring sandwiches, take-and-bake meals, wine and other provisions.
Returns and reboots
Joe Dixon, who previously operated the midtown barbecue restaurant Dixon Smoke Co., returned with Dixon's BBQ in Overland (2549 Woodson Road). Dixon's is known especially for its burnt ends and chicken tips.
Just before the initial pandemic shutdown, the Beffa family brought back Beffa's Bar & Restaurant in midtown (2700 Olive Street). The previous iteration of the iconic power-lunch spot closed in 2011.
New owner Todd Tiefenauer has revived the Quincy Street Bistro name in Princeton Heights (6931 Gravois Avenue). Chef Dakota Kolb oversees a menu of sandwiches, burgers and pasta.
The Parkmoor Drive-In, inspired by the classic St. Louis restaurant that closed in 1999, started slinging burgers, onion rings and more in Webster Groves (220 West Lockwood Avenue).
Pizza, pizza, pizza
Several wood-fired pizzerias fired up their ovens in 2020. In January, the married team of Kendele Noto Sieve and Wayne Sieve turned their food truck into the full-fledged Noto Italian Restaurant, featuring pizza and pasta in St. Peters (5105 Westwood Drive).
Another food truck grew into a brick-and-mortar restaurant in May, when Megan Keefe & Michael Pastor opened Pie Hard Pizza & Custard Co. in Waterloo (122 West Mill Street).
Red Oven Wood Fired Pizza opened in June in Florissant (315 Rue Saint Francois Street), and Pizzeria da Gloria kindled its oven in November on the Hill (2024 Marconi Avenue).
Wood-fired wasn't the only style of pizzeria to open in 2020. The Olive + Oak team, led by chef Mike Risk, opened O+O Pizza (102 West Lockwood Avenue, Webster Groves), featuring thin-crust pie influenced by New Haven, Roman and tavern styles.
Food trucks
One of 2020's biggest debuts was not a restaurant, per se, but the food-truck park and entertainment venue 9 Mile Garden in the Affton area (9375 Gravois Road).
The year's new food trucks included Clara B's Kitchen Table, featuring Southern and Texan breakfast fare; Havana's Cuisine, serving Cubano sandwiches, ropa vieja and more Cuban dishes; Red Dirt Revival, offering burgers and Southern fare; and Zacchi, featuring lamb and chicken shawarma and shakes.
From A to Zenwich
American Falfael • First-time restaurateur Mohammed Qadadeh, a former MasterCard executive, serves falafel, chicken and beef shawarma and such traditional dishes of his native Jordan as steak galaya. (6314 Delmar Boulevard, University City)
Asador del Sur • Maria Giamportone and Daniel Gonzalez feature the cuisines of their respective native countries, Ecuador and Uruguay, including tira de asado (Uruguayan beef short ribs) and carabineros a la plancha, large red prawns. (7322 Manchester Road, Maplewood)
The Banh Mi Shop • Jimmy Trinh's Delmar Loop restaurant features banh mi with the traditional Vietnamese cold cuts. Versions with lemongrass chicken or tofu, char siu pork and soy sauce-glazed beef are also available. (567 Melville Avenue, University City)
Boogyz Donuts • Jamil Jabbar's doughnut shop offers a colorful range of frosted and candy-spangled creations. The blueberry-cake doughnut is a house specialty, and Tuesdays feature vegan doughnuts. (6951 Olive Boulevard, University City)
Brett Hull's Junction House • The name of beloved Blues star Brett Hull graces this spacious new Wentzville restaurant. The sprawling menu includes pizza, sandwiches, pasta, seafood and steak. (1311 Lodora Drive, Wentzville)
Chiang Mai • Chef Su Hill draws on the cuisine of her native Northern Thailand at Chiang Mai. The menu is divided between small plates (sai oua, Thai sausage; gai tod, garlic-pepper chicken wings) and such larger, shareable dishes as gaeng hung lay (pork curry) and khao soi. (8158 Big Bend Boulevard, Webster Groves)
Doggie Mac's • Bryan "Chef B" Scott opened a brick-and-mortar location of his food truck in Carondelet. The menu includes the truck's signature hot dogs and mac and cheese, as well as new items such as the half-pound Dang! Burger. (5622 South Grand Boulevard)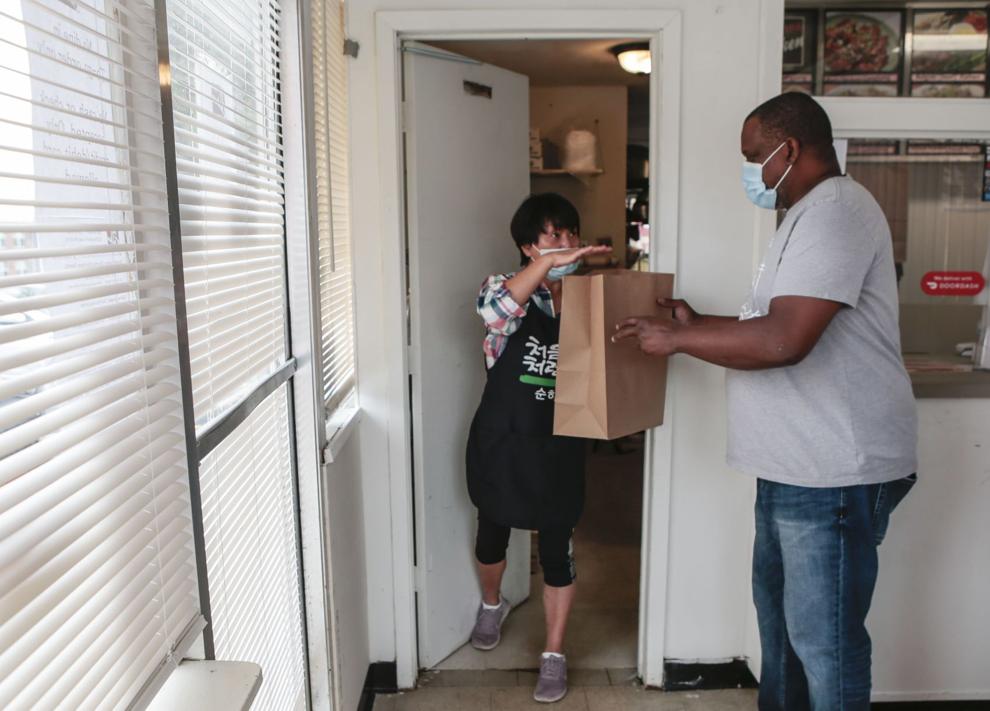 Fire Chicken • Chicken gangjeong, bite-sized pieces of Korean-style fried chicken in a spicy-sweet sauce, is the signature of Sungmin and Michelle Baik's takeout-only restaurant. The menu also includes fried shrimp, rice bowls and ramen. (10200 Page Avenue, Overland)
Freddie G's Chicken & Waffle • As the name suggests, this Hyde Park newcomer specializes in fried chicken and fluffy waffles. The Freddie G Sandwich serves chicken between waffled wedges with pickles and the signature tangy, sweet and spicy G Sauce.(1435 Salisbury Street)
House of Jollof • The married team of Nana Agyeman and Nana Abena Gyapomaah-Dapaah, both of whom came to St. Louis from Ghana, opened House of Jollof in May. The menu features jollof, of course, as well as waakye rice and an extremely spicy goat soup. (503 Paul Avenue, Florissant)
Juanita's Creole Soul Café • Curtis McCann opened his first restaurant inside the Urban Eats incubator in Dutchtown. Dishes on the Southern and New Orleans-inspired menu include the seafood-based Voodoo Pasta and Creole curry chicken. (3301 Meramec Street)
Love at First Bite • Chef Jason Lamont's takeout-only restaurant features barbecue, sandwiches, fried rice and vegan fare. Sandwiches include a BLT with beef bacon and the Spinning Chicken, smoked chicken topped with Provel and spinach-artichoke-jalapeño dip. (10479 St. Charles Rock Road, St. Ann)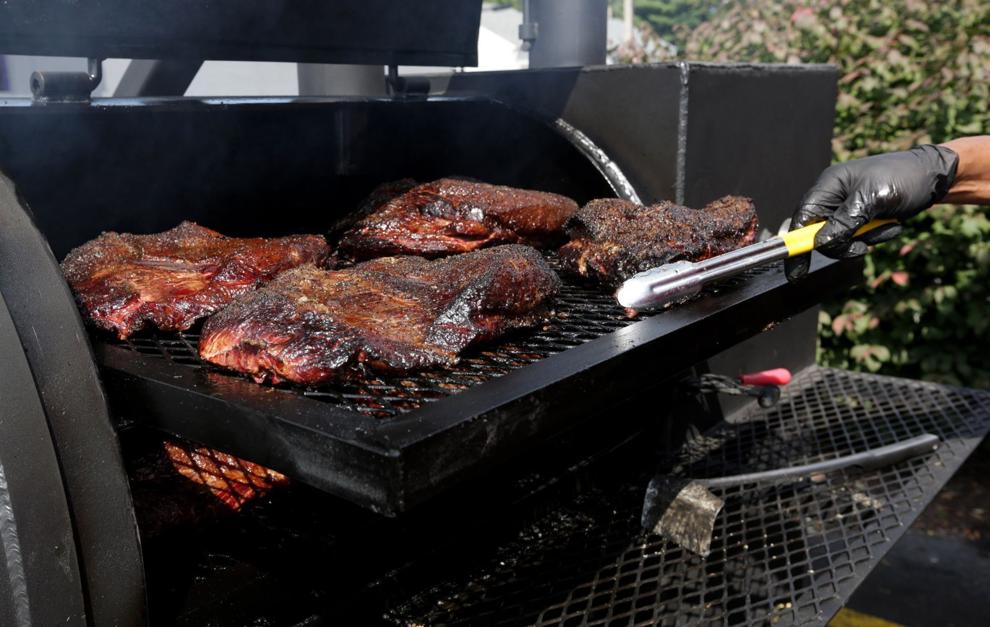 Mack's Bar & Grill • When West End Bistro moved around the corner to 255 Union Boulevard, bartender Mack Hill stayed behind to open his own restaurant. The menu offers pizza, sandwiches, a burger and more bar-and-grill fare. (5513 Pershing Avenue)
Nomad • Tommy "Tommy Salami" Andrew opened Nomad in February inside Dogtown's Tamm Avenue Bar. Pastrami — brisket brined for seven to 10 days, smoked 12 to 14 hours and heavily seasoned with black pepper and coriander — is a menu highlight, as are smashed burgers. (1221 Tamm Avenue)
SistaGirl Sweets • Demetria Jackson expanded her delivery-only bakery into a storefront. The menu includes her signature desserts (cheesecake, dessert jars) as well as fried chicken, meatloaf, and vegan and vegetarian savory fare. (1828 Washington Avenue)
Tacos La Jefa • Tacos La Jefa debuted in September as a weekend-only pop-up inside the Urban Eats incubator in Dutchtown. Beef birria tacos splashed with (and served alongside) an incredibly rich consommé are the focus of the menu from Heriberta Amezcua and her family. (3301 Meramec Street)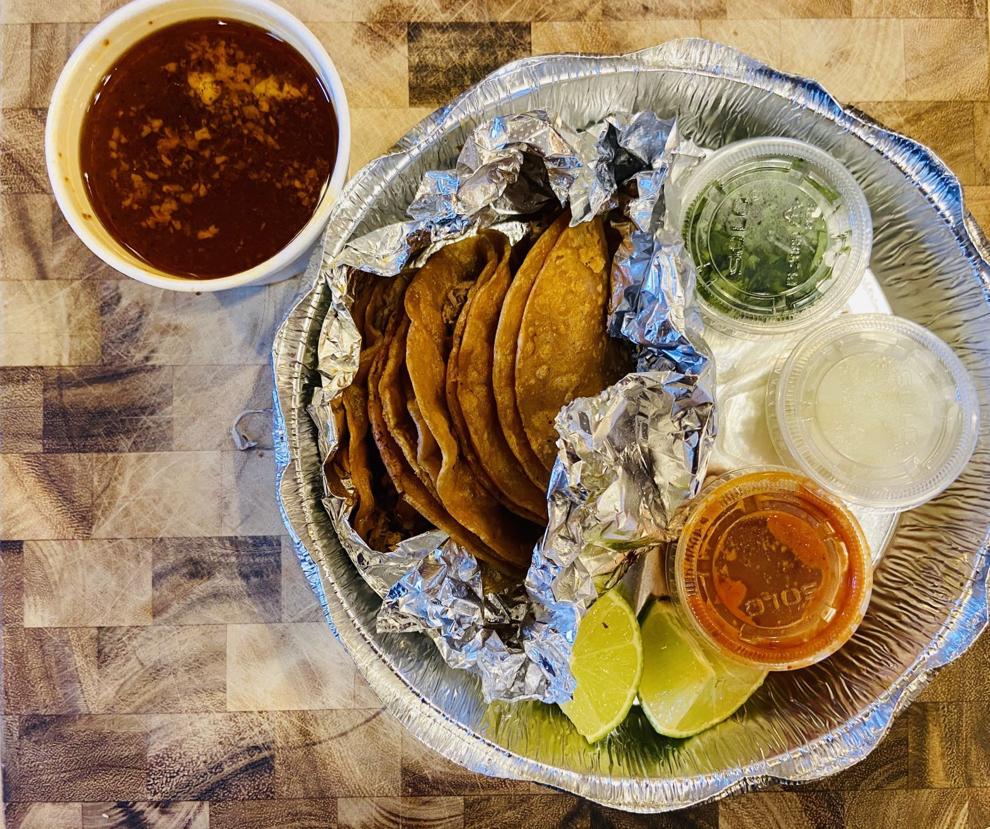 Vegan Deli & Butcher • Chef Chris Bertke's St. Charles deli specializes in vegan "meats," the flavor and texture of which impressed me at Bertke's previous gig, Utah Station in Benton Park. Vegan Deli's menu includes sandwiches as well as take-and-bake options. (524 South Main Street, St. Charles)
Zenwich • Chai Ploentham expanded his Zenwich concept from Chicago to the Central West End. The menu features several different styles of ramen (Black Garlic Pork Bone, Taiwanese Spicy Beef) and such sandwiches as the Korean Cheese Steak and Chicken Teriyaki Katsu. (8½ South Euclid Avenue)