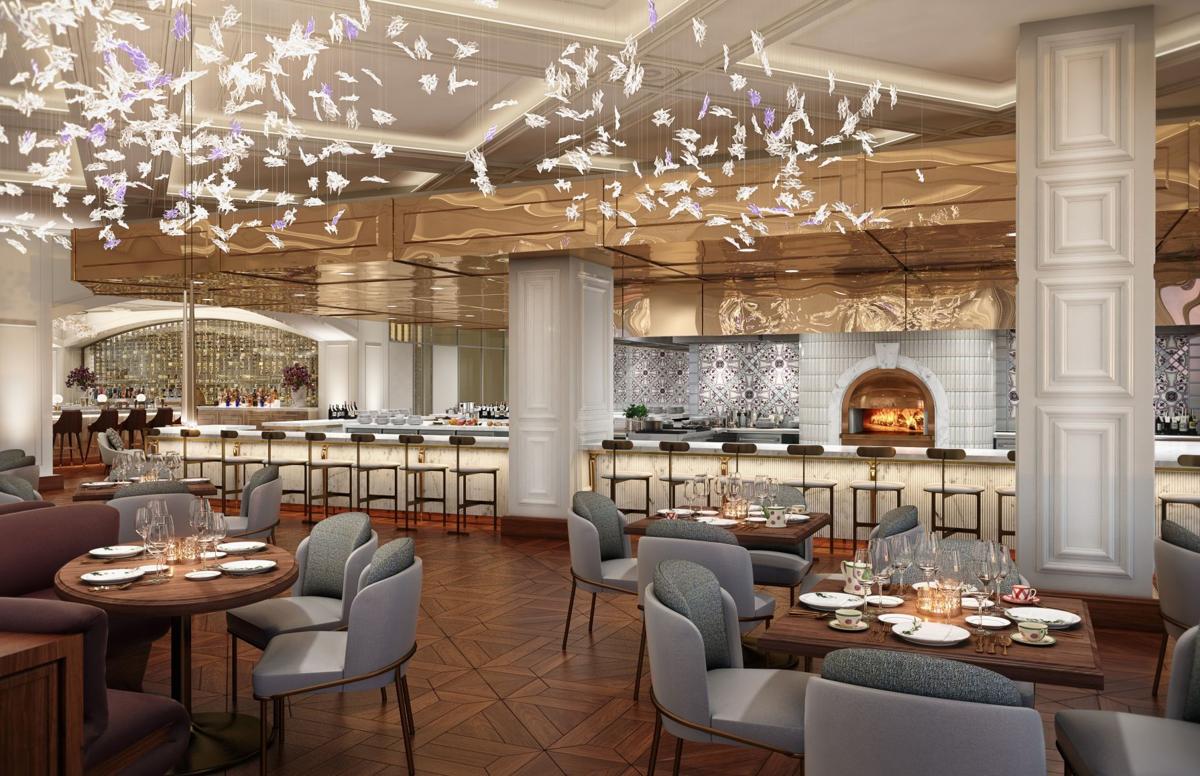 As Off the Menu reported last week, the Ritz-Carlton, St. Louis has announced a new restaurant: Casa Don Alfonso will open this fall at the hotel at 100 Carondelet Plaza in Clayton. Though St. Louis does not lack for Italian restaurants, Casa Don Alfonso will still be unique. The project comes from restaurateur Mario Iaccarino, whose family operates the acclaimed Don Alfonso 1890 in Sant'Agata sui Due Golfi, Italy.
Casa Don Alfonso is Iaccarino's first restaurant in the United States, but his family's four generations in the hospitality business includes an American prologue. In 1880, his great-grandfather came to New York City, where an aunt operated a food shop. His great-grandfather then returned to Italy in 1890 and opened a hotel in Sant'Agata.
Iaccarino's parents opened Don Alfonso 1890 in 1973. Iaccarino tells Off the Menu the restaurant reflected his father's dream of creating haute cuisine out of simple ingredients from Italy's south — a dream and also a "huge act of courage."
The model for fine dining was classical French cuisine. To tell guests you were a fine-dining restaurant that serves pasta with fresh tomatoes, Iaccarino says, "people were almost, let's say, laughing about it."
Iaccarino's father was also an early believer in organic ingredients, cultivating them on a property near Italy's Amalfi coast.
Don Alfonso 1890 presents "Neapolitan Mediterranean cuisine made in a more elegant way, of course, and in a more modern way," Iaccarino says. (His brother, Ernesto, is the chef.) Iaccarino describes the Casa Don Alfonso concept as the "daughter" of Don Alfonso 1890, drawing on his grandmother's recipes.
"We are going back to 100% original Neapolitan cuisine," he says.
It is a cuisine, Iaccarino eagerly notes, with a long history and overlapping influences from around the Mediterranean — Lebanon, Egypt, Algeria, Morocco — and beyond.
"We are sons of this 5,000-(year)-long history of the Silk Road, which was bringing to the coast of the Mediterranean a huge amount of tradition, a huge amount of ingredients," he says.
Iaccarino mentions extra-virgin olive oil, bread, chiles, spices.
"I'm talking about even the spaghetti," he says. "Do you know that the first sign of pasta production has been found in a village in the middle of China 5,000 years ago?"
Cagliari, Italy, native Sergio Chierego will oversee the Casa Don Alfonso kitchen as chef de cuisine. He previously was chef de cuisine of Azzurro, an Italian restaurant at the Ritz-Carlton, Riyadh in Saudi Arabia.