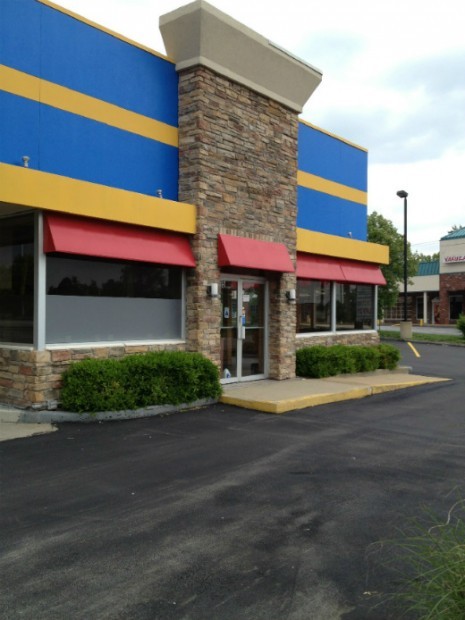 Thanks to the forum members at Eat at Joe's, plus a little digging, we now know why the old Chesterfield DQ is changing color.
If you've driven by the building just off the corner of Olive and Woods Mill lately, you've noted a new color scheme that might indicate a new Blockbuster Video -- if there were still new Blockbuster Videos. Forum member 39megaram called the city of Chesterfield offices and discovered that the place would be called KimCheese and, according to the Chesterfield staff, would be selling "tacos, subs and salads."
So we went to the Missouri Secretary of State corporations database and found out that KimCheese was recently registered by another corporation called BiBim Fresh, which itself also had been recently registered by Tong Moon of St. Charles.  
That's where our sleuthing hit a wall, as we could find nothing else about Tong Moon. (In answer to an obvious question: No, Moon is not listed among the owners of the Seoul Taco food truck.) 
Visit the Eat at Joe's forum regularly for the latest food gossip, and feel free to join in the conversation.