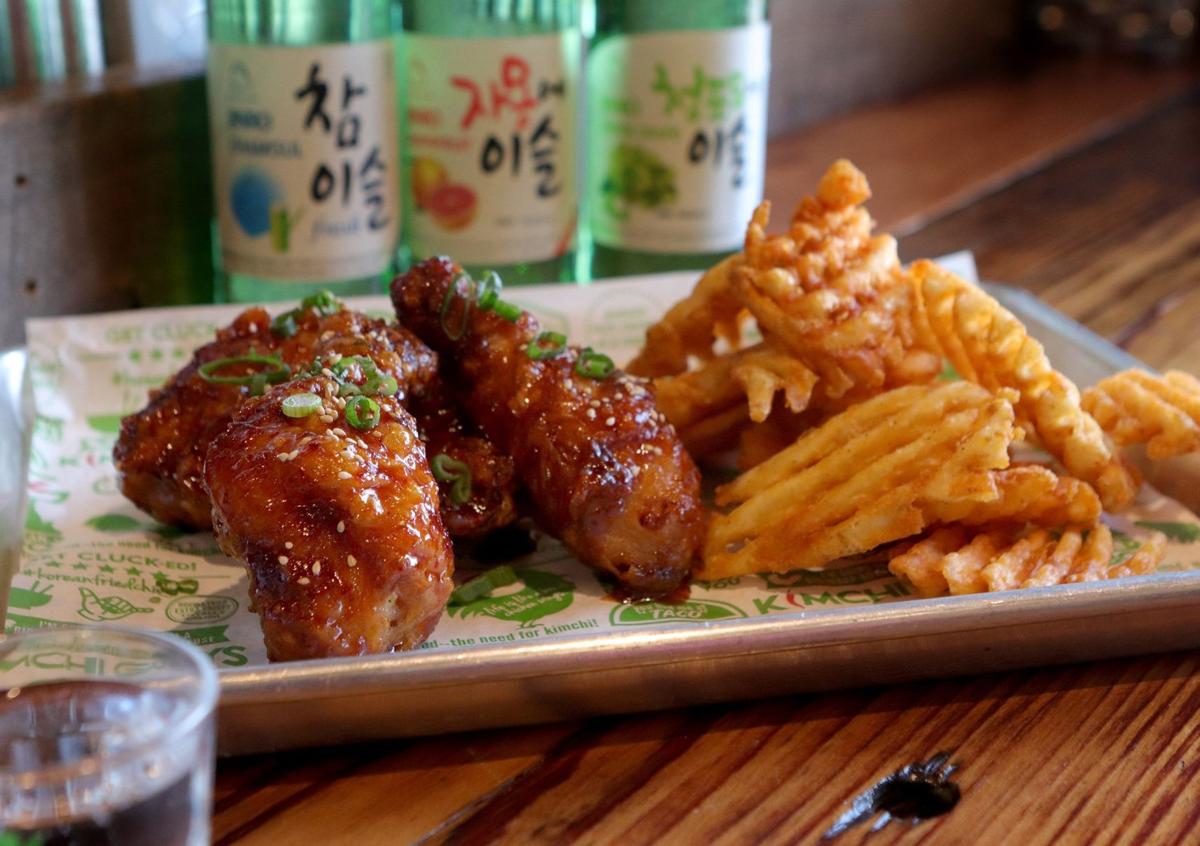 Kimchi Guys is now open at 282 North Skinker Boulevard in the city's Skinker DeBaliviere neighborhood.
This is the second location for Kimchi Guys, which Munsok So debuted in early 2019 at 612 North Second Street on Laclede's Landing.
Fast-casual Korean fried chicken restaurant gives reason to be optimistic for the future of historic riverfront district.
"We have a pretty unique batter recipe that we've been using, and we've been perfecting it for the last couple of years, and it's working out really well," So told the Post-Dispatch as part of this year's special edition of the STL 100.
Kimchi Guys also features bibimbap, fried chicken sandwiches and Korean-Mexican fusion fare. Some vegan dishes are available.
The new location of Kimchi Guys is open 11 a.m.-10 p.m. daily, according to the restaurant's website. The phone number is 314-735-0600.