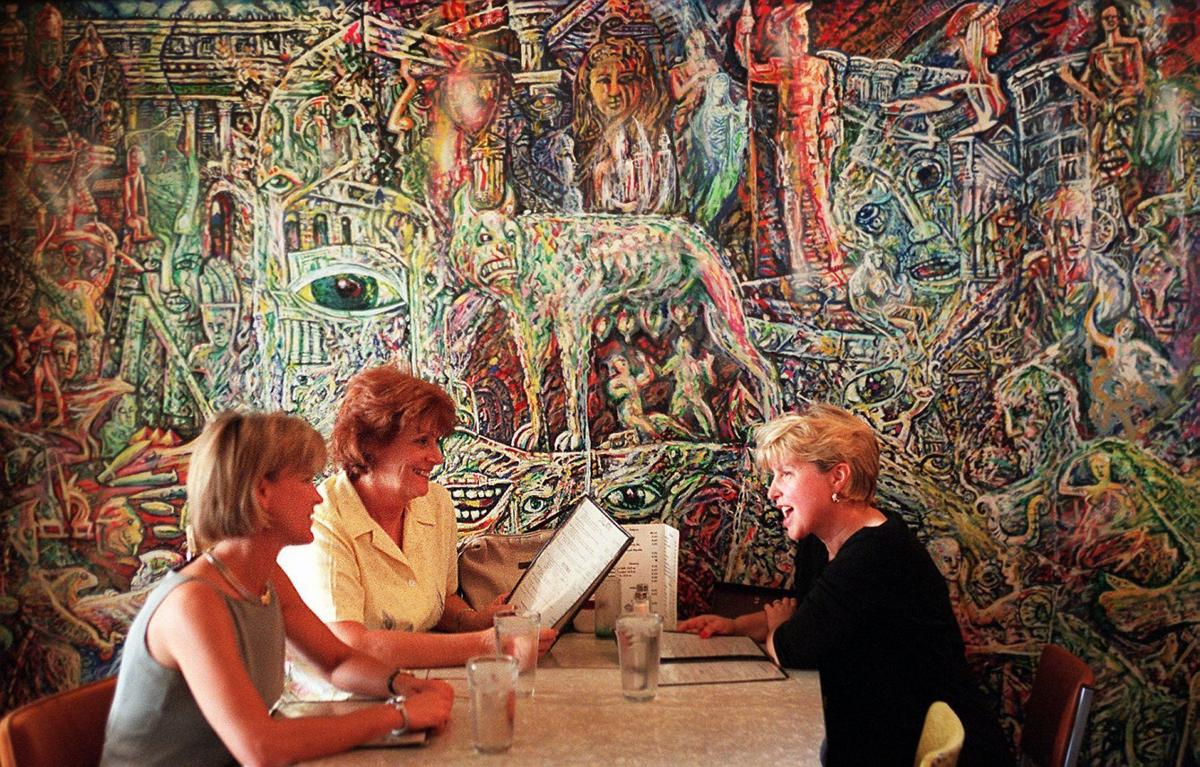 "While we have fought hard to weather this storm that is affecting us all, unfortunately we are unable to go on," the Facebook post reads in part. "We greatly appreciate the years of loyalty that everyone has shown us and we wish we could do more for you. May you and your loved ones have a happy holiday season."
A call to Mangia went unanswered Wednesday.
Founded by its original owners as a source for fresh pasta, Mangia became a restaurant, a late-night (and early morning) bar, a neighborhood hangout and the home of late local artist Wayne St. Wayne's mural.
This restaurant critic moved to St. Louis in 2003 and soon learned the charms of Mangia's fried calamari and seafood risotto — an affordable splurge when I was neither gainfully employed nor solvent.
Ugh. One of the constants of the neighborhood. A favorite haunt for almost 20 years now ... Great pesto — and incredible polenta fries. https://t.co/NQXfGX5yCZ

— Derrick S. Goold (@dgoold) December 16, 2020
News of Mangia's impending closure drew a strong reaction Tuesday on social media.
"I cut my teeth at Mangia (my first chef gig) and really wouldn't be who I am without it," former St. Louis chef Clara Moore wrote on Twitter. "So many whiskeys, so much falling in love, so many incredible people, so much (expletive) work. RIP to a real one."
That restaurant has been on S. Grand since I was a child. I've eaten dinner and drank there countless times. Hard to imagine Grand without it. Damn.

— L. Off, Stray Cat Bard 👹 💀 ☠ 👻 (@ProvelAndChaos) December 16, 2020
More as Off the Menu learns it.
40+ St. Louis restaurants that said farewell in 2020