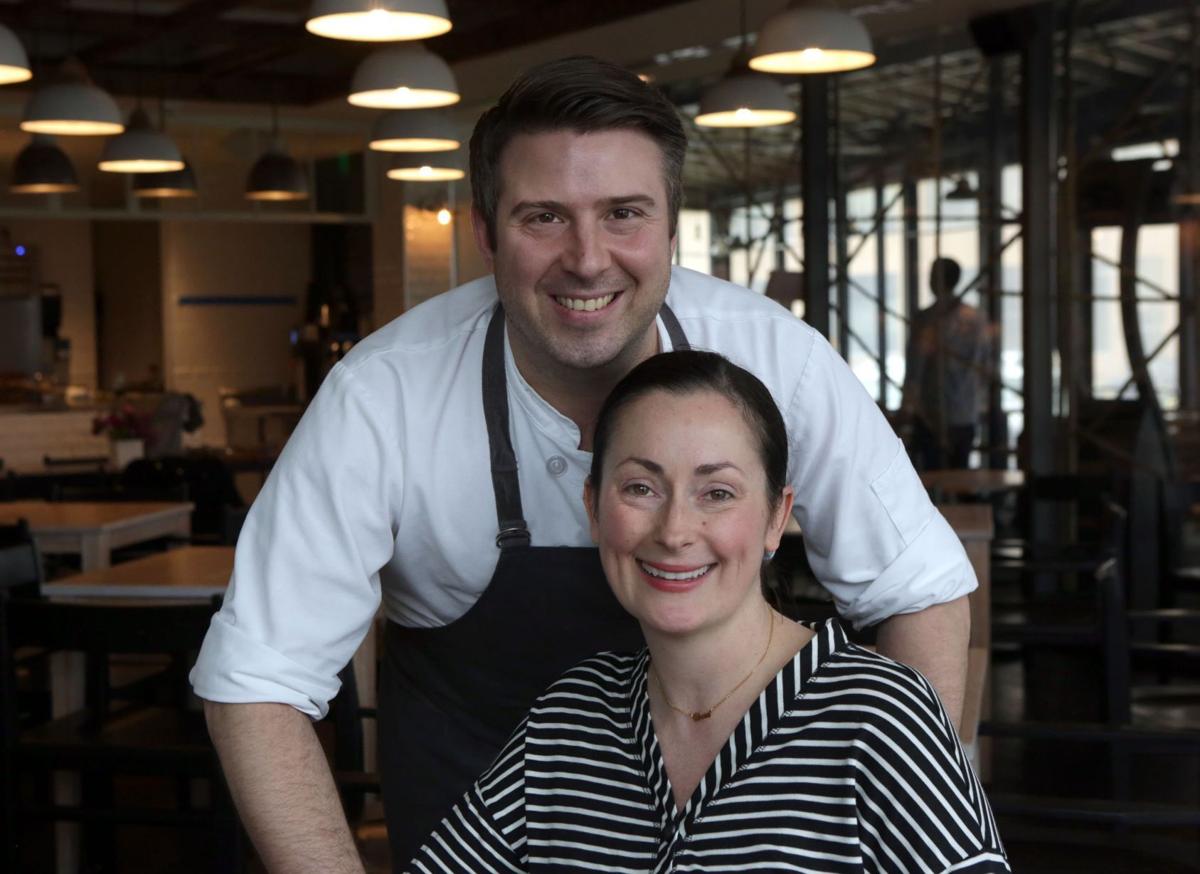 For the second consecutive year, Michael Gallina of Vicia is a finalist for "Best Chef: Midwest" at the James Beard Awards, among the restaurant industry's most prestigious honors.
The James Beard Foundation announced the finalists for this year's awards in a livestream Monday. The announcement was delayed from March because of the coronavirus pandemic.
The awards ceremony itself was originally scheduled for Monday evening in Chicago. The awards will now be held Sept. 25, with more details pending.
The pandemic weighed on Gallina's reaction to the nomination.
"It feels so weird because it's really hard to celebrate anything with what's going on and everything," Gallina tells Off the Menu.
Still, Gallina hopes he can represent the St. Louis food scene as a whole with a victory at the awards.
"I think that's the only thing I can really get excited about," he said. "I think this food scene is so incredible and so deserving of winning one of these things."
Gallina's fellow nominees for "Best Chef: Midwest" are Michael Corvino of Corvino Supper Club & Tasting Room in Kansas City and three Minneapolis chefs: Steven Brown of Tilia, Jamie Malone of Grand Cafe and Christina Nguyen of Hai Hai.
The finalists are determined by a voting panel composed mainly of members of the food-and-beverage media and past James Beard Award winners. The same panel votes again to determine the winner of the award.
Gallina is St. Louis' only James Beard Award finalist this year.
Lona Luo of Lona's Lil Eats, Jesse Mendica of Olive + Oak and Loryn Nalic of Balkan Treat Box were also semifinalists for "Best Chef: Midwest."
In national categories, Nick Bognar was a semifinalist for "Rising Star Chef of the Year," and his restaurant, Indo, was a semifinalist for "Best New Restaurant." Nathaniel Reid of Nathaniel Reid Bakery was a semifinalist for "Outstanding Baker" and Mai Lee was a semifinalist for "Outstanding Restaurant."
Outside the metro area, Marika Josephson and Aaron Kleidon of Scratch Brewing Co. in Ava, Illinois, were semifinalists for "Oustanding Wine, Spirits, or Beer Producer," another national category.
Vicia is currently closed until further notice during the coronavirus pandemic. Gallina said he and Tara are working on plans to reopen both Vicia and Winslow's Table, which they opened late last year in University City.
Editor's note: Restaurant critic Ian Froeb serves on the James Beard Foundation's restaurants and chefs awards committee.
Stay up-to-date on what's happening
Receive the latest in local entertainment news in your inbox weekly!