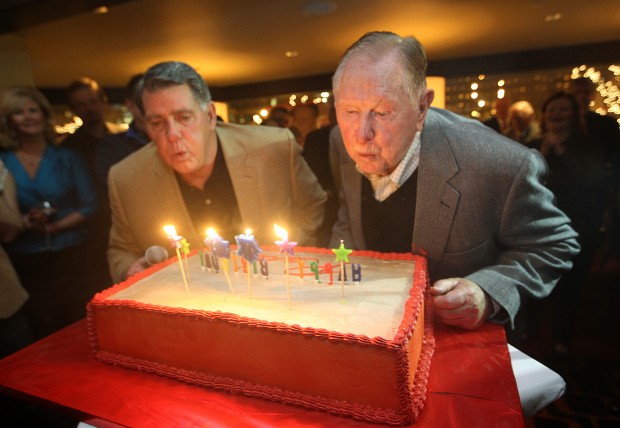 The menu features a number of burgers, sandwiches and salads ($5-$12) in addition to pasta, fish, chicken and steak entrees ($13-$34).
The bar offers about 40 wines by the glass and bottle, plus 16 draft beers and more than a dozen classic cocktails. 
Located in the Park at Plum Creek development, Shannon's Grill can seat up to 160 inside and on a patio. The interior is designed to feel "like you just walked in to Big Mike's mancave," say co-owner Pat Shannon-VanMatre, Mike's daughter.
That is, a 5,000-square-foot mancave with 18 flat-screens (there's a whopping 90-incher at the bar), repurposed gymnasium lights, and walls lined with more than 500 baseballs, including some signed by Stan Musial, Ted Williams, Mickey Mantle and other greats.
"I've had a home in Edwardsville for over 30 years, and it's a great community that is a natural fit for our new place," Shannon, the former Cardinals slugger and longtime announcer, says in a statemt.  
Starting Friday, Mike Shannon's Grill will serve dinner daily from 4 p.m.; lunch service to begin later. 871 South Arbor Vitae, Edwardsville. 618-655-9911; mikeshannonsgrill.com