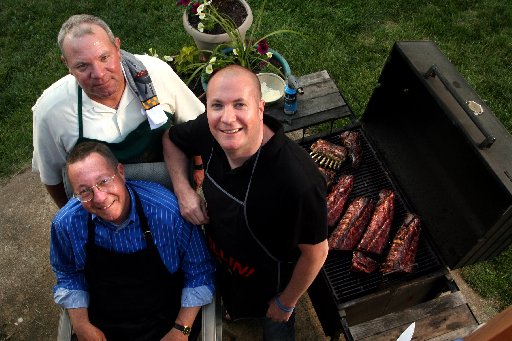 Add the 2nd Annual GrillinFools.com Backyard Barbecue Bash to the list of upcoming local barbecue contests.
The Grillin Fools started as three guys fanatical about barbecue, spurred a website, started to get a little media attention and last year hosted its first Backyard Barbecue Bash, a contest for barbecue nuts who do their thing with basic smoking and grilling equipment (in other words, not the elaborate rigs used by teams who compete regularly on the barbecue circuit).
This year's event, scheduled for October 8, shifts from Sylvan Springs Park in south St. Louis County to Big St. Charles Motorsports, 3830 West Clay St. in St. Charles. A $100 entry fee is required, with proceeds benefitting the Wounded Warrior Project and Wonderland Camp.