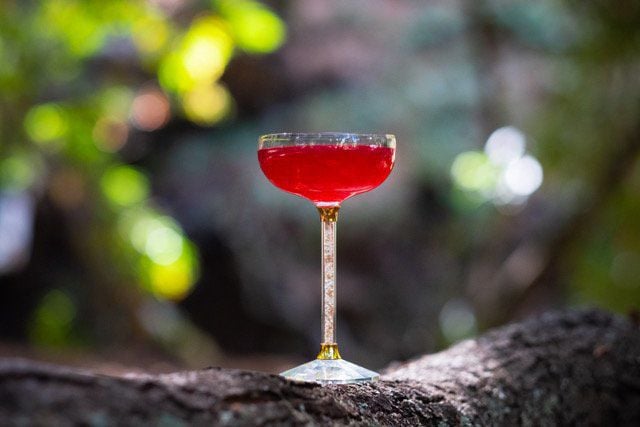 Natasha Bahrami — she's the Natasha of Natasha's Gin Room on South Grand Boulevard — has been selected to create a cocktail for the subscription box company Shaker & Spoon.
Shaker & Spoon works like Blue Apron and HelloFresh, only with cocktails. Every month, the company sends boxes of everything you need to make three different cocktails, except the alcohol.
Included in the box are the necessary recipes and enough mixers to make four drinks of each of the three cocktails. The recipes are concocted by bartenders from around the country and are grouped around a theme.
The November box focuses on gin drinks that are inspired by national parks. Bahrami's cocktail, Foraged Bee's Knees, is an homage to the George Washington Carver National Monument near Diamond, Mo., 10 miles outside of Joplin.
A traditional Bee's Knees cocktail, which is thought to date back to Prohibition, consists of gin, lemon juice and simple syrup made with honey. Bahrami's Foraged Bee's Knees uses hibiscus honey syrup and adds a woodsy, aromatic spray of pine scent at the end.
Shaker & Spoon subscription boxes can be purchased by the month. The November gin box costs $50 and includes the recipe and necessary ingredients (except the gin) for Foraged Bee's Knees and two other drinks inspired by Muir Woods National Monument and Grand Canyon National Park.
As part of a promotion, Shaker & Spoon is making a donation to the U.S. National Park Service.
Here is the recipe for Foraged Bee's Knees:
1½ ounces New American gin
¾ ounce hibiscus honey syrup
1 spritz white pine hydrosol
1 Add the gin, syrup, and lemon juice to a shaker. Fill the shaker with ice cubes and shake vigorously until it is ice cold and shows frost on the outside, 15 to 30 seconds.
2 Double strain the shaker's contents into a chilled coupe without ice.
3 For the aromatic finishing touch, spray the white pine hydrosol over the top of the drink.
Recipe by Natasha Bahrami.