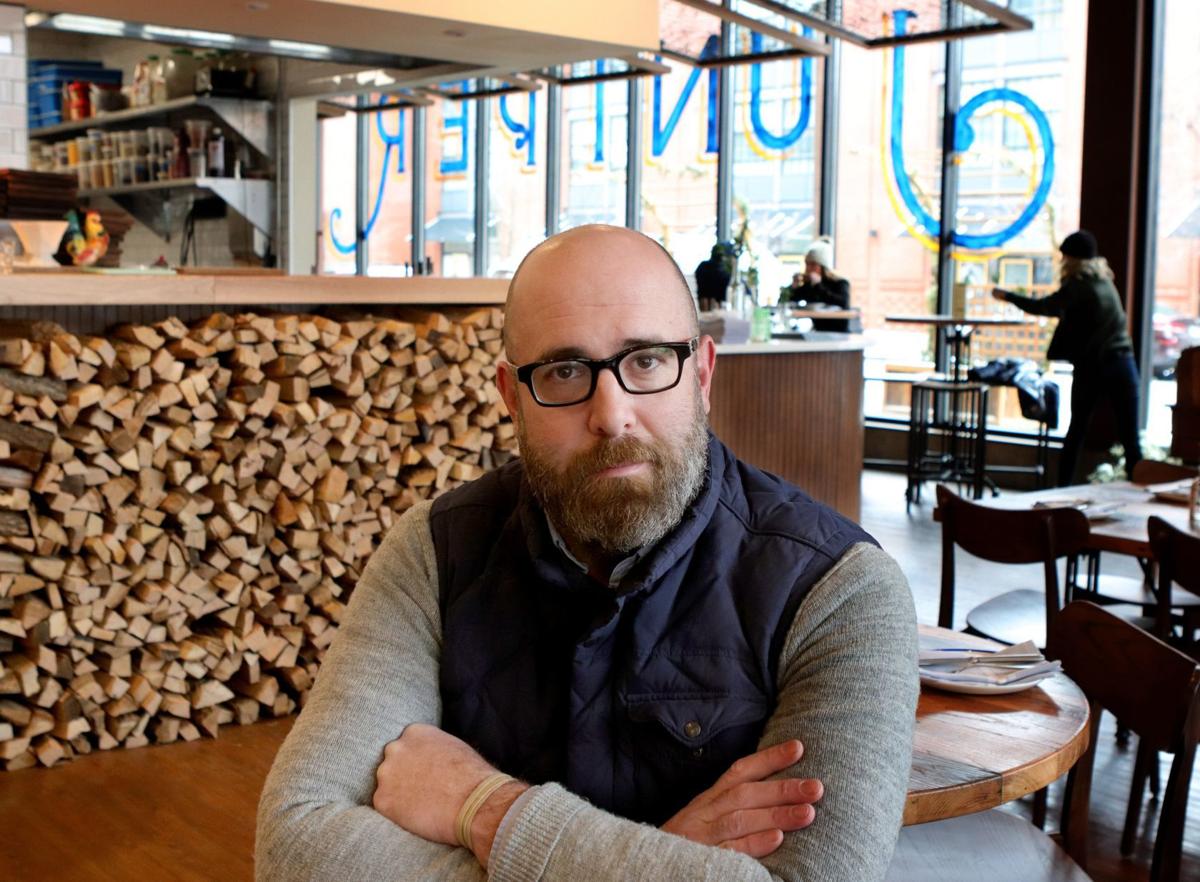 From pizza to banh mi to ice cream, St. Louis restaurants have already been donating food to health care workers on the front lines of the coronavirus pandemic. Now, two new efforts let members of the public donate money toward future restaurant meals for these workers.
John Perkins, chef-owner of Juniper in the Central West End, has launched Meals for Meds. Participating restaurants solicit monetary donations at mealsformeds.info and use that money to provide meals to health care workers.
Meals for Meds is also an organizational effort, coordinating what a hospital needs and when it needs it.
Perkins tells Off the Menu: "You can call (a) hospital and say, 'I'm bringing meals,' but really, ideally, if you want to make this something that's recurring and has a schedule to it, there's ... a little bit more detail that needs to be managed and more people that need to be looped in on it. And so we're trying to provide that structure."
Perkins started Meals for Meds to deliver meals from Juniper to nearby Barnes-Jewish Hospital. He says the hospital needs 120 meals a day for the staff in its four COVID-19 wards.
"We're not a catering kitchen," Perkins says. "We're not really set up to deliver that kind of thing."
Still, Juniper did what it could.
"So we delivered 120 meals over the course of four days," Perkins says. "Which is great, but that's one-seventh of the need. So even if I doubled that amount, which I think we're going to double (it) this week, there's still a ton more that they need."
Restaurants that want to join Meals for Meds can sign up online. Hospitals can also use the Meals for Meds website to request meal delivery.
Perkins says he has already heard from four hospitals.
"That's a lot of need," he says. "And I need a lot more restaurants."
Meanwhile, the members of the St. Louis delegation to the Missouri General Assembly have launched Feed St. Louis' Front Line, a GoFundMe campaign to raise at least $280,000. That $280,000 would purchase a $50 restaurant gift card for each of the approximately 5,600 nurses in the St. Louis region.
Reps. Mary Elizabeth Coleman, R-Arnold, and Ian Mackey, D-Richmond Heights, are the public face of the fundraiser. Coleman tells Off the Menu she and Mackey are doing so in the spirit of bipartisanship, as both are running unopposed for reelection this year.
The deadline to contribute to the GoFundMe campaign is April 17. As of Monday afternoon, it has raised a little over $7,000. Coleman says the campaign likely will be extended.
"And we are starting to get calls from government-affairs folks for some of our bigger companies in the St. Louis region," she says.
"The effort outpaces what is shown on the GoFundMe, so I don't want people to feel like, 'Oh man, this is not really going that well,'" she says. "Actually, it's going really great."
The GoFundMe campaign is also encouraging donors to make handmade thank-you cards for area nurses. A list of drop-off locations for the cards is located on the campaign's website.
Concerned about COVID-19?
Sign up now to get the most recent coronavirus headlines and other important local and national news sent to your email inbox daily.