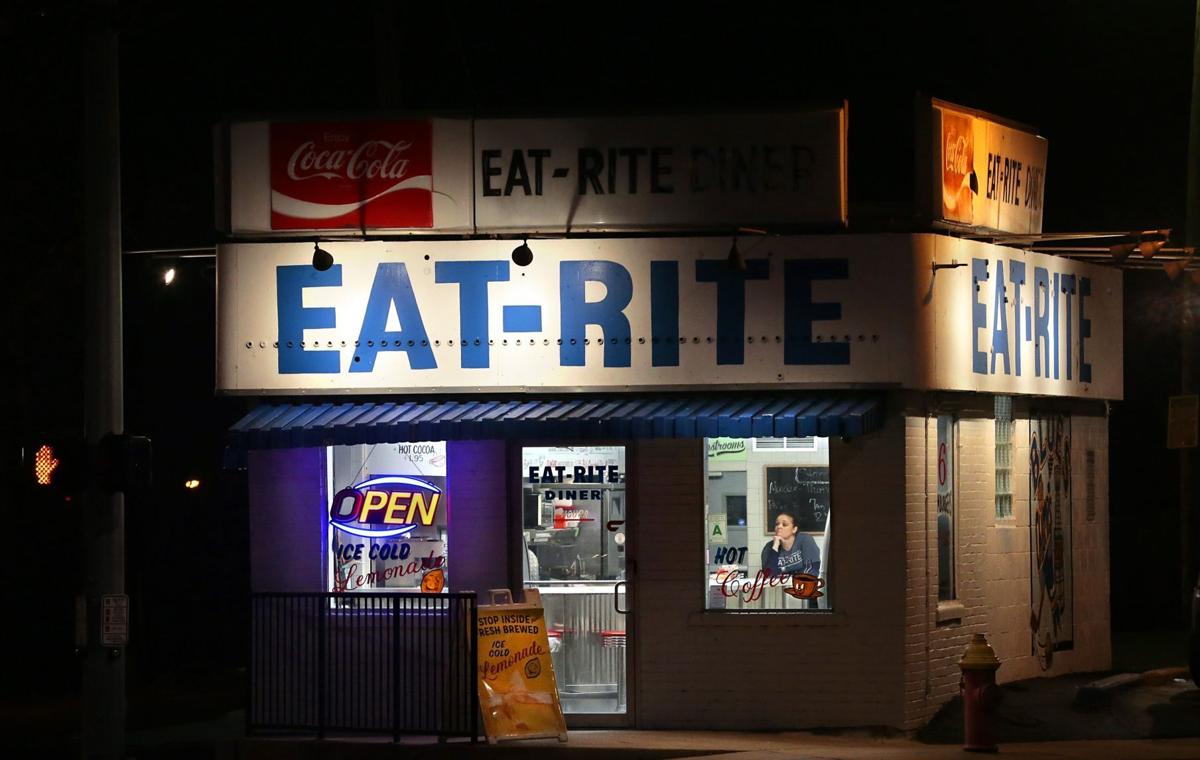 The pendulum has swung back from "don't eat at all" to Eat-Rite — sort of.
Local chef Tim Eagan is taking over the iconic building at 622 Chouteau Avenue just south of downtown and will reopen it as a restaurant called Fleur STL at Eat-Rite.
"Obviously, it's iconic and historic and a St. Louis landmark," Eagan tells Off the Menu. "So people don't really like messing with tradition too much."
His goal, he says, is to "polish it up a bit."
Eagan's restaurant career includes opening the late Park West Grille in Benton Park West and working as executive chef at Porter's Steakhouse in Collinsville. For the past couple of years, he has been both a consulting chef and a private in-home chef.
For a few decades, diners dotted the major roads across America.
The menu at Fleur STL at Eat-Rite will feature "typical diner classics," Eagan says. Expect burgers, biscuits and gravy and Eagan's own take on the slinger.
Though he originally envisioned opening only for breakfast and lunch, he is now considering offering an early-dinner menu as well and floats such ideas as meatloaf and the "upscale comfort food" he served at Park West Grille (think country-fried rack of lamb with mashed potatoes and gravy).
Eagan aims for more scratch cooking — hand-cut fries, sauces made in house — while retaining the classic diner feel. He is also applying for a liquor license so diners can order a bloody mary or mimosa at brunch. (He also might set up a cart with hot dogs and beer during Cardinals games.)
As for renovations, Eagan wants to relight the existing Eat-Rite marquee lights and add his own lighted fleur-de-lis sign to the roof. He plans to install new flooring and in general give a fresh look to the restaurant's dated elements.
Eagan aims to reopen by mid- to late May. He says he is already overwhelmed by the response to Eat-Rite's return.
"You couldn't ask for anything better," he says. "I just can't wait to be a part of it. I've got strangers reaching out and thanking me, which is amazing."
---
45 recipes from some of St. Louis' favorite restaurants and chefs
Every week, the Let's Eat team takes your requests for recipes from St. Louis area restaurants. Check out this collection of all the recipes we ran in 2020.