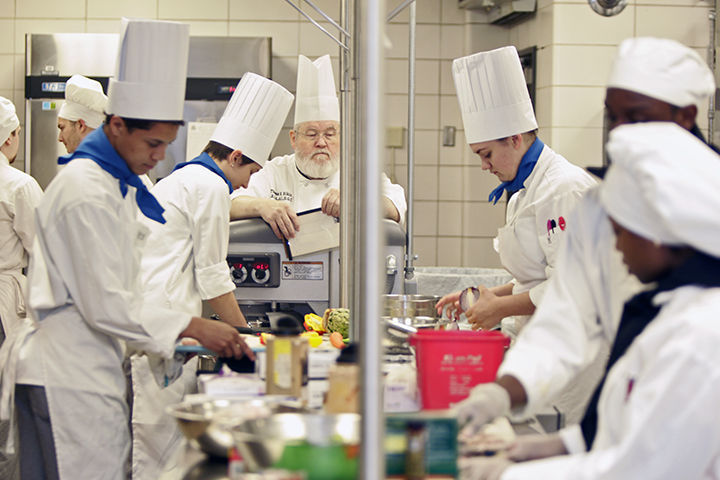 For the second year in a row, the culinary powerhouse that is North Technical High School won a cook-off for young chefs at St. Louis Community College.
The North Tech students bested teams form Beaumont, Clyde C. Miller Career Academy and South Technical High Schools at the Forest Park campus Friday. The 10th annual event was sponsored by Explore St. Louis.
Each team was required to make an appetizer, a salad and an entree. The teams were given two secret ingredients — trout and artichokes — that had to be incorporated in their meals.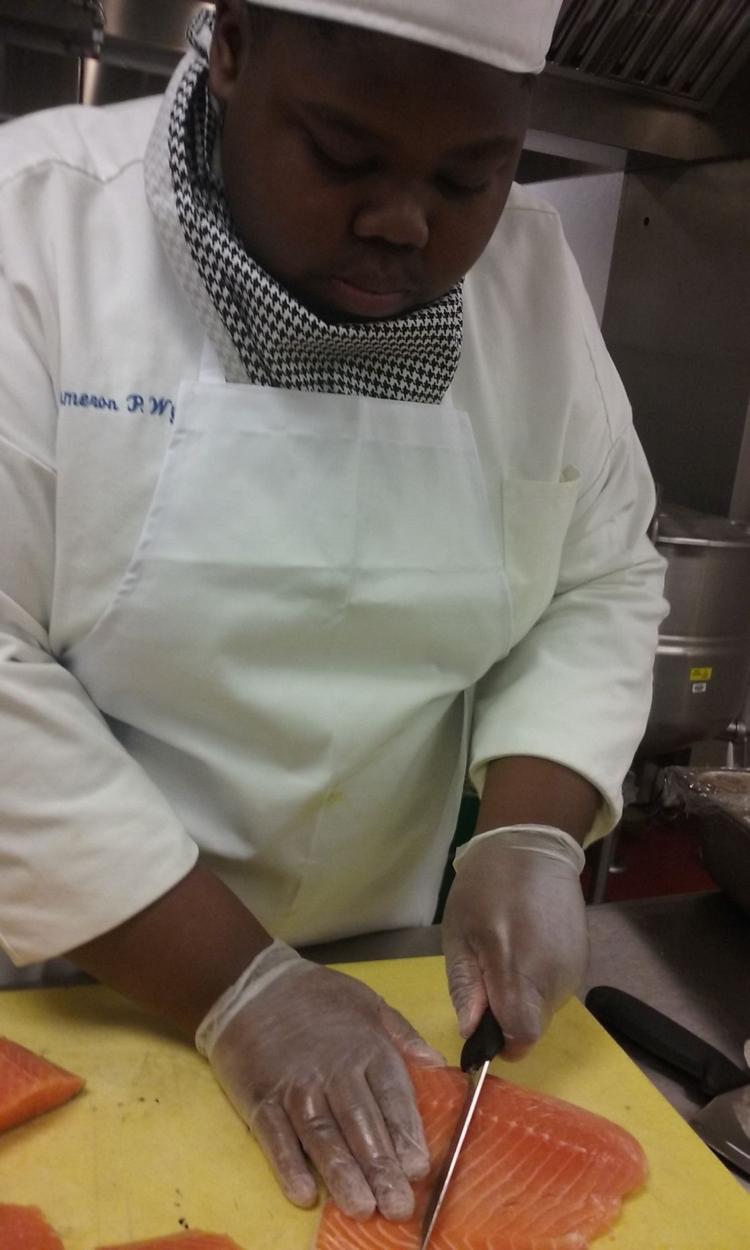 The North Tech team won with an appetizer of oven-roasted bell peppers stuffed with a mixture of cheeses, a salad of grilled salmon on garden greens with grapefruit supremes and a creamy balsamic vinaigrette, and an entree of trout prepared two ways (fried and roasted) with artichoke puree and side dishes of sautéed cauliflower and cheesy spinach rice.
It was a second victory for team leader Kameron P. Wyms, who said he plans to take culinary classes at St. Louis Community College and, in a few years, to open his own restaurant.
One student from each school won a $500 scholarship, and Julie Evers, from South Tech, received the Elijah Moore Scholarship for an additional $1,500 for her leadership and expertise in the kitchen.