Olive + Oak briefly reopened April 21. Very briefly.
That morning the acclaimed Webster Groves restaurant, closed since March 24 because of the coronavirus pandemic, announced a pop-up sale of its bestselling burger. Online preorders opened at noon for curbside pickup a few hours later.
The burgers, all 224 of them, sold out in under two minutes.
"It's nuts," co-owner Mark Hinkle said. "People want their burgers."
Olive + Oak did offer takeout for a few days after the pandemic ended dine-in service in March. It was popular, Hinkle said. Which was the problem.
"That's when we had to stop and reevaluate and look around and say we have too many people in the building right now to be doing this safely," he said.
Hinkle is one of several restaurant owners now navigating the path from temporarily closed to open in some capacity.
Their challenges are daunting: adapting to modified or new operations, working without furloughed employees, keeping retained employees safe.
And the financial pressure continues to grow. Before the pandemic, Hinkle estimated Olive + Oak and its next-door sibling the Clover and the Bee earned $500,000 in revenue each month.
"So we're already at that point where we lost a half a million dollars in revenues," he said.
A key to making the burger pop-up work? Olive + Oak's regular operations feature several couples, including Hinkle and his wife, Jenn, and chefs Jesse Mendica and Mike Risk, who are engaged. Each couple is quarantined together and so can work side-by-side.
"(We're) just kind of dipping our toes in knowing that in the coming weeks this is going to be our lives, and this is how our businesses are going to look for the near future," Hinkle said.
For Gerard Craft, the answer is space. The James Beard Award-winning chef closed his restaurants March 16. He reopened Pastaria in Clayton on April 13, offering take-and-bake pizza and lasagna, meal kits and other items.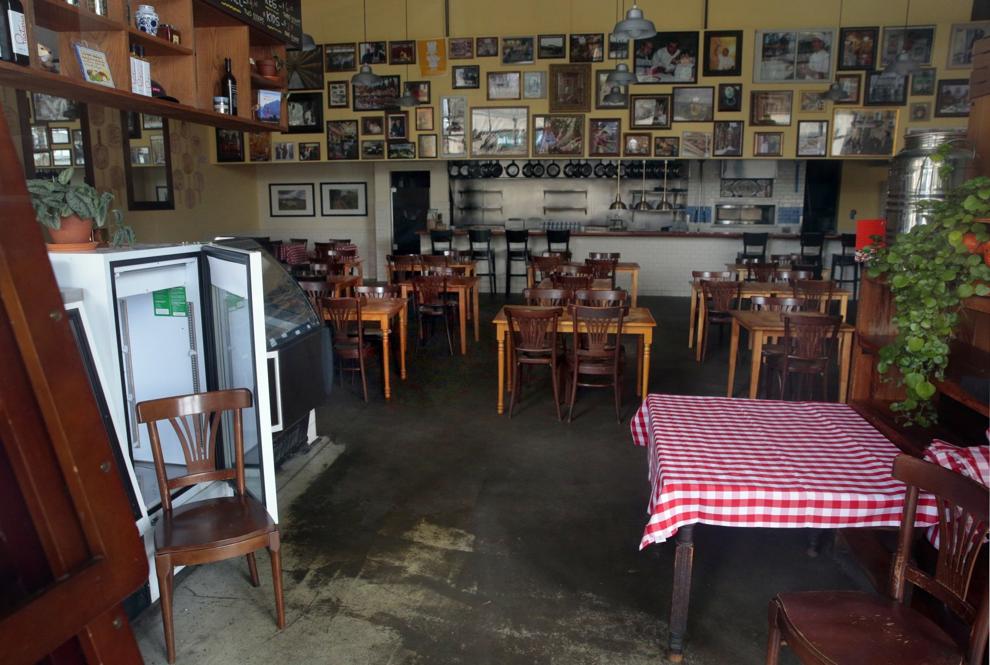 The operation practices social distancing by spreading a team of six across both Pastaria and the adjacent, full-size restaurant, Sardella.
"We have 7,200 square feet for six people," Craft says. "It's pretty luxurious."
Prepared meals for reheating, meal kits and groceries are providing a lifeline.
Mitch Frost closed Pie Guy Pizza in Forest Park Southeast's Grove district March 18. Recently, he said, "the bank account started getting pretty low, and I started to get a little nervous."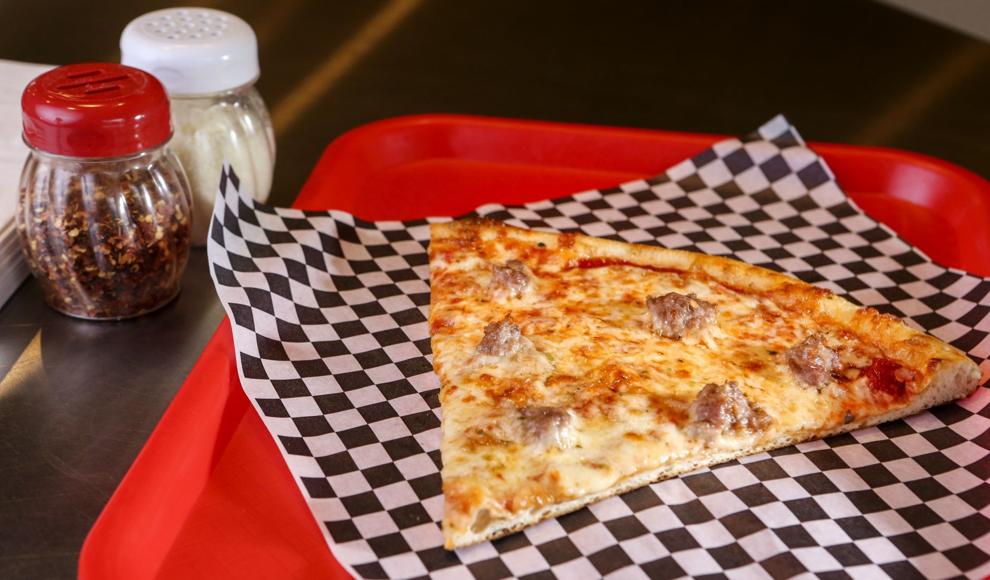 He recently started offering do-it-yourself pizza kits (dough, sauce, cheese and a topping) for curbside pickup.
"I had some stock (remaining) in the restaurant, and I'm not going to lie, I saw some other restaurants doing the same thing," Frost said. "I was like, it seems like a smart move."
Edibles & Essentials reopened last week after a month's closure to sell prepared foods and groceries. Owner Matt Borchardt sees a specific need he believes his St. Louis Hills restaurant can fill.
"My restaurant was designed to be a market from the beginning," he said. "So I think I have that advantage. I have the retail space, the shelving, the refrigeration."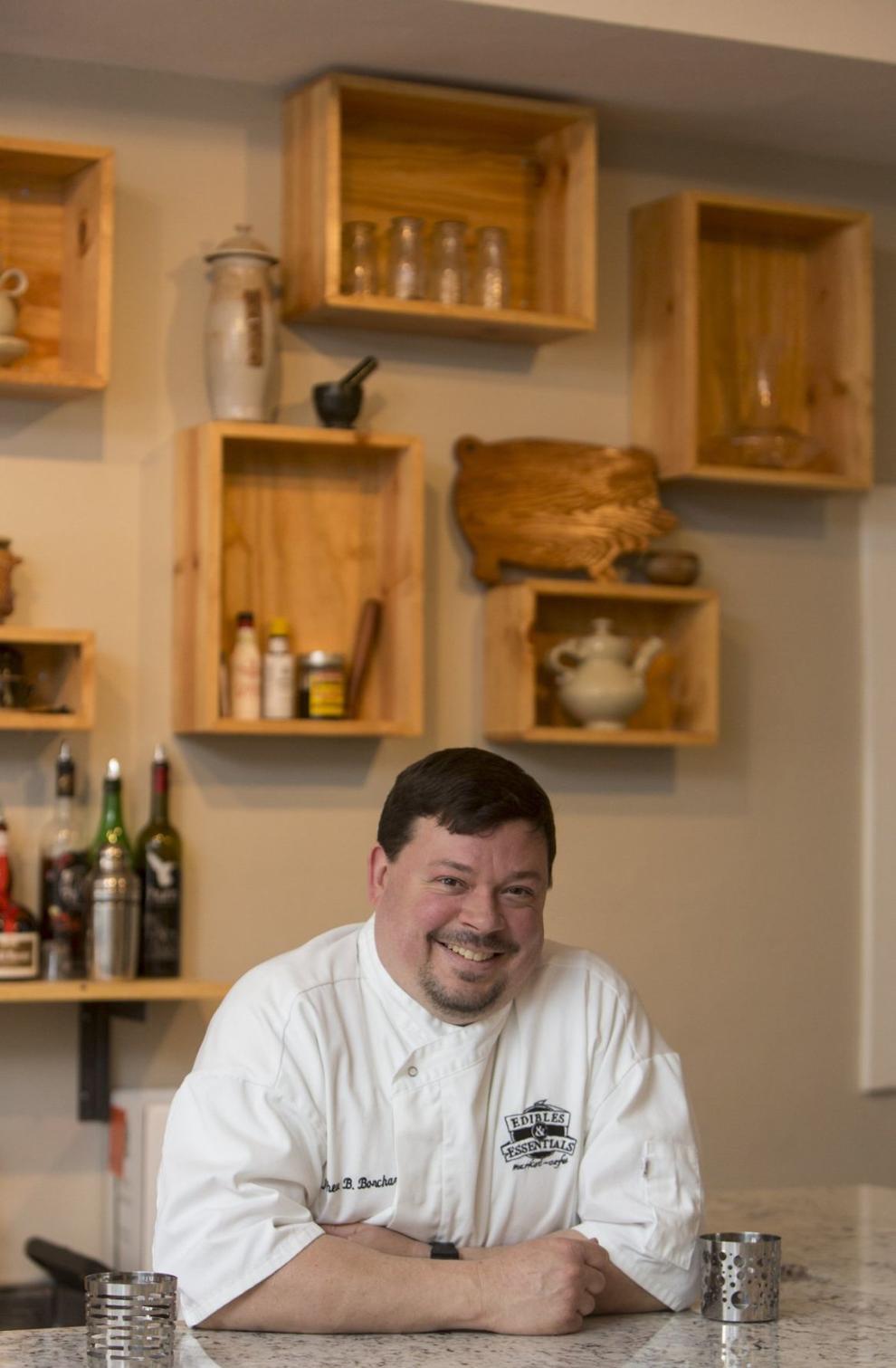 Edibles & Essentials is allowing only two customers inside at a time, which Borchardt thinks will provide an alternative to larger, more crowded grocery stores.
The decision to reopen — and the definition of success — can be fraught, though.
After being closed for three weeks, Cafe Natasha's on the Tower Grove East side of the South Grand strip opened for curbside pickup April 17-18. Owner Hamishe Bahrami wanted to earn money for her out-of-work employees.
Her daughter and co-owner, Natasha Bahrami, disagreed with the decision.
"I tried (my) hardest to talk her out of it," she said. "But this was her decision, and she's the big boss, and I can't stop her, but I can just keep her safe."
Demand for Cafe Natasha's kebabs and other Persian fare had built up.
"Friday night we had (my) mom and one person in the kitchen, and we served what would be comparable to a Saturday night in the middle of summer with the full patio open," Bahrami said. "It was insane."
Some customers had to wait an hour after their designated pickup time, she said. Potential customers were frustrated when Saturday's online orders sold out by 9 a.m.
"(My) mom and I discussed this," Bahrami said. "And we have to say at this moment, we can't do the food like we did last weekend. We just don't have the team to do it."
When Cafe Natasha's reopens next, it will focus on to-go cocktails. Because the Missouri Division of Alcohol and Tobacco Control waiver allowing to-go cocktails requires a food purchase, Bahrami said she will serve a simple menu of falafel and hummus.
Mayo Ketchup, the Lafayette Square restaurant featuring Puerto Rican, Dominican and Cuban cuisine, resumed curbside pickup this week after a three-week hiatus.
Owner Mandy Estrella said she is hopeful for neighborhood support. Residents she has spoken to outside the restaurant have been looking forward to its return.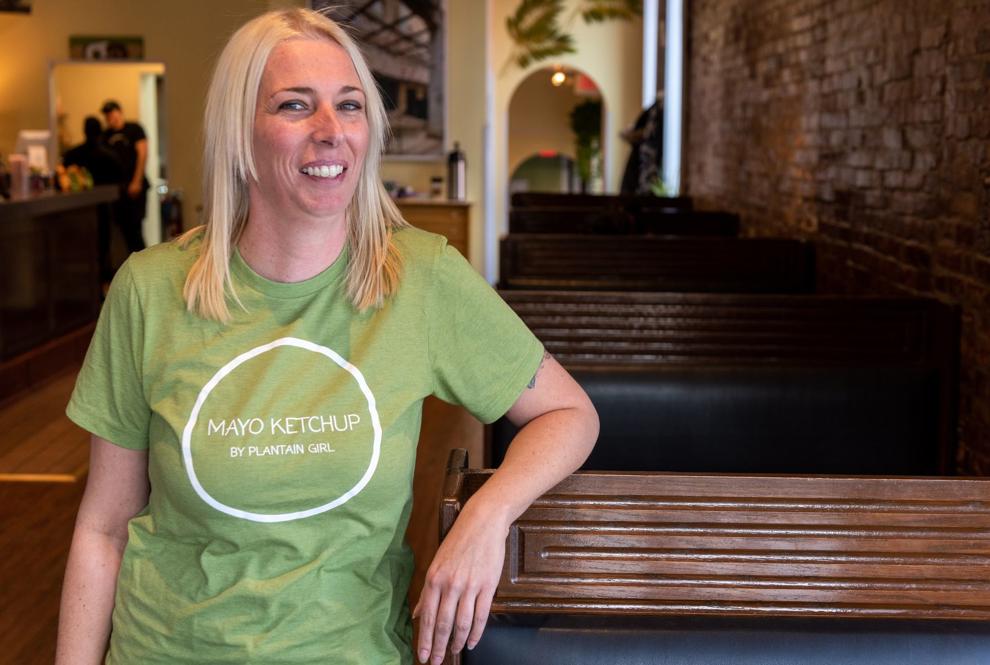 Still, Estrella understands the challenge ahead. Mayo Ketchup reopened with about 25% of its pre-pandemic staff.
Before closing earlier in April, she said, "our sales were about 25% of our previous sales."
At Pastaria, the response to the new operations has been "pretty good," Craft said.
"Obviously, this is not like doing normal business," Craft said. "Unfortunately, the sales are far lower (than before the pandemic), but it's been a very good response."
For Hinkle, the big picture facing Olive + Oak and Clover and the Bee remains sobering — even after the restaurants were approved for a potentially forgivable loan for payroll and other expenses through the Paycheck Protection Program.
The PPP is administered through the Small Business Administration as part of the federal CARES Act. The program's terms and application process were frustrating owners of restaurants and other small businesses even before its funding was exhausted and a few large restaurant chains, including Ruth's Chris Steak House and Shake Shack, announced they had received PPP loans.
(Shake Shack subsequently returned its loan, and Ruth's Chris said April 23 that it would repay it. On April 24, President Donald Trump signed a bill that includes additional funds for the PPP.)
Hinkle said the loan will help. Still, he said, "there's nothing to make our businesses as strong as we were when this is over."
Before the pandemic, Hinkle said his restaurants employed 100 people, and each two-week payroll, including tips, was about $100,000
"There's no way that on Aug. 1 our business will be able to support that," he said. "I doubt that on Dec. 1 our business will be able to support that."