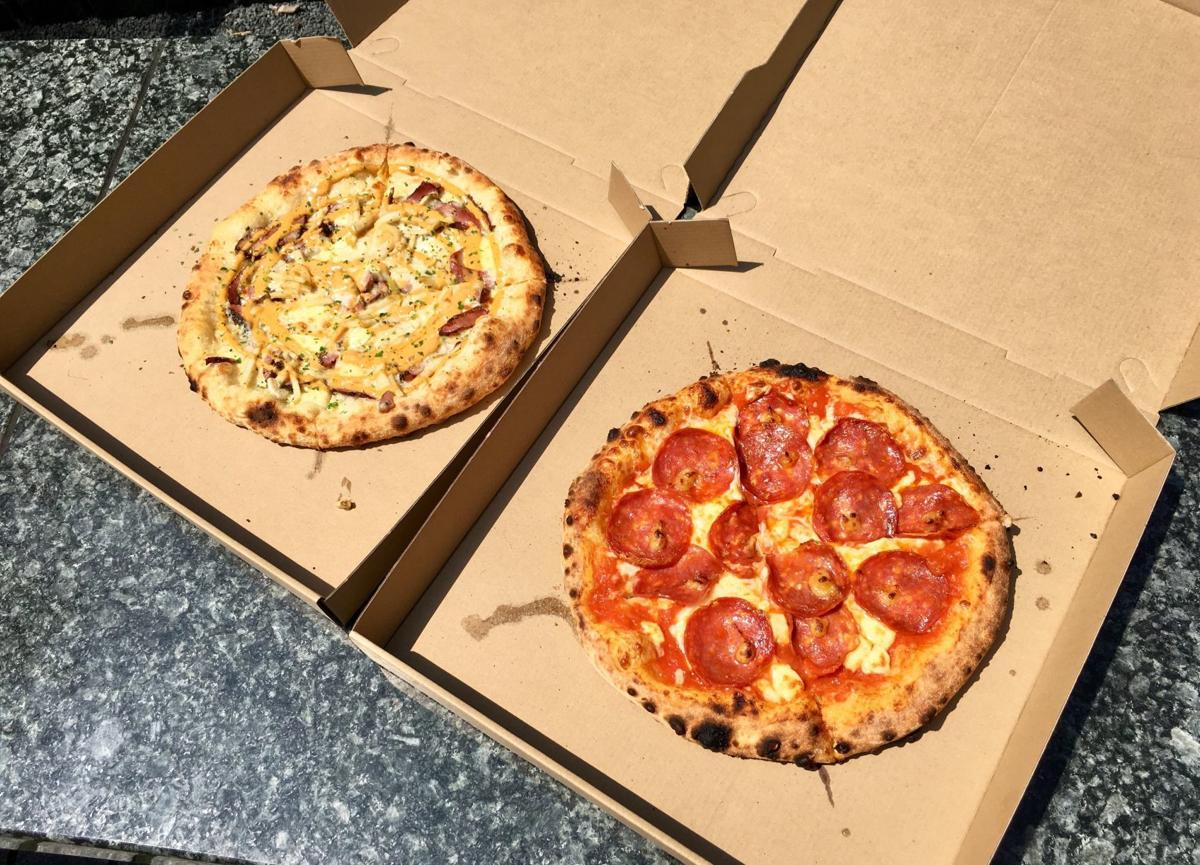 Pie Hard Pizza & Custard Co. is now open at 122 West Mill Street in Waterloo. The restaurant is the brick-and-mortar expansion of the food truck that Megan Keefe and Michael Pastor launched in 2017.
Keefe tells Off the Menu she and her husband spent more than a year building out the restaurant and were gearing up to open when the coronavirus pandemic closed dining rooms throughout the region in March.
"We were just getting ready to order food," she says. "Thank God we didn't."
Pie Hard is currently takeout-only. Keefe and Pastor's original plan for the restaurant didn't include takeout pizza as well as dine-in service because the wood-fired oven can only fit five pizzas at a time.
"Luckily, we had already built a takeout window in the front for custard before (the pandemic) ever even happened," Keefe says.
In addition to being takeout-only for now, Pie Hard has opened with a limited menu: a few specialty pizzas and a build-your-own option as well as cheese sticks, a smoked Caesar salad and frozen custard. Space is a limitation.
"This was previously a Subway so they had a very, very small kitchen," Keefe says. "We only have one walk-in (refrigerator) right now, and it's I think from the Seventies, and we're actually waiting for another walk-in because we just don't have enough room for dough."
As for the Pie Hard food truck, it will be off the road for a while.
"I think maybe maybe next summer we might enter the food truck game again," Keefe says. "But once you're out of it, it's kind of nice to just have your feet planted on the ground and not have to worry about the truck."
Pie Hard is open for takeout 4-8 p.m. Thursday, 3-8 p.m. Friday-Saturday and 4-8 p.m. Sunday. Ordering is by phone only at 618-939-4273.
Stay up-to-date on what's happening
Receive the latest in local entertainment news in your inbox weekly!