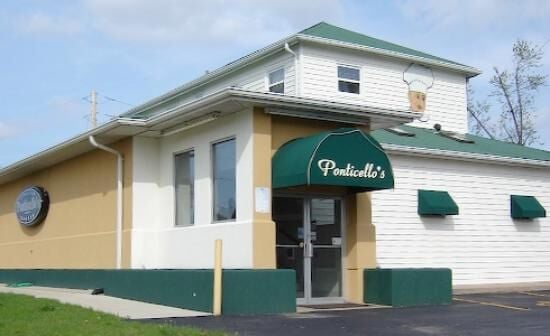 Spanish Lake Italian staple Ponticello's will close after dinner service May 12, according to owner Ludwig Reiss.
"I figured after 57 years here it was time for me to retire," said Reiss, 67, quipping, "and I wanted to retire above ground rather than below ground."
Reiss said that the restaurant had been on the market but had failed to draw a viable buyer. 
The following history of the restaurant appears on its website.
Ponticello's first restaurant was established in 1954. The building was located on the "wedge" at the intersection of Goodfellow and McLaran.

The first owners were two bothers, Vito and Angelo Ponticello, and their wives both named Rose.

Rose, Vito's wife was prompting Vito to open a business. He was then working for Emerson Electric, and the slow economy, had forced him to be "laid-off" frequently. Rose was working as a dressmaker, with her mother, at a factory in downtown St. Louis, which was a hassle to travel to daily.

They discussed opening a cleaners, tailoring and dressmaking shop, since Vito had experience as a tailor and Rose as a dressmaker. But Vito and Rose both had a passion for cooking. Rose especially love to cook and entertain. Both were children of Italian immigrants, that had great recipes that were passed down to them. Vito had experience working as a chef for Rose's Restaurant in the city of St. Louis. So with the spirit of their immigrant parents, they plunged into the restaurant business! Angelo was Vito's younger brother and decided he along with his wife would join them.

Business was "booming", but of course four owners, each with a mind of their own wasn't a good mix. Especially with those "hot" Italian tempers! Things began to fly, literally! So Vito and Rose went looking for another location to open their very own restaurant. They traded the family home and packed up their family and moved to the country, the present location. They sure were brave, not only did the fifty year old building need lots of repair, but they opened an Italian restaurant in what was then a German settlement. Most folks in the area forty seven years ago had no idea what a pizza was, much less mostaccioli! So there were some tough times ahead. I remember that one of our first customers was a big strapping auburn horse, yes, one of the two legged customers, brought his horse up to the bar for a drink! It was a shock, the family almost start packing! But we stuck it out, and with good food and hard work it soon became a popular place! The restaurant stayed opened until two in the morning, and the juke box was blaring out the good tunes of the 50's and 60's! The place soon became the popular place for my generation of "baby boomers", and their parents (earlier in the evening)! Now our customers are third and fourth generation.

After seeing how well things were going for Vito and Rose, Angelo and Rose opened a second location on Natural Bridge in Normandy. And a younger brother, Frank opened his restaurants on Chambers Road, and on Airport Road, near Dellwood . Vito and Rose opened an Annex location at Bellefontaine and Interstate 270 (where Walgreen's is to be built), and operated a restaurant in the Ramada Inn, which was on Dunn Road.

In 1996 Vito decided to retire, at the young age of 76, Rose retired a few years later. Vicki Ponticello-Reiss and Ludwig Reiss, their daughter and son-in-law, are the present owners and operators of Ponticello's.