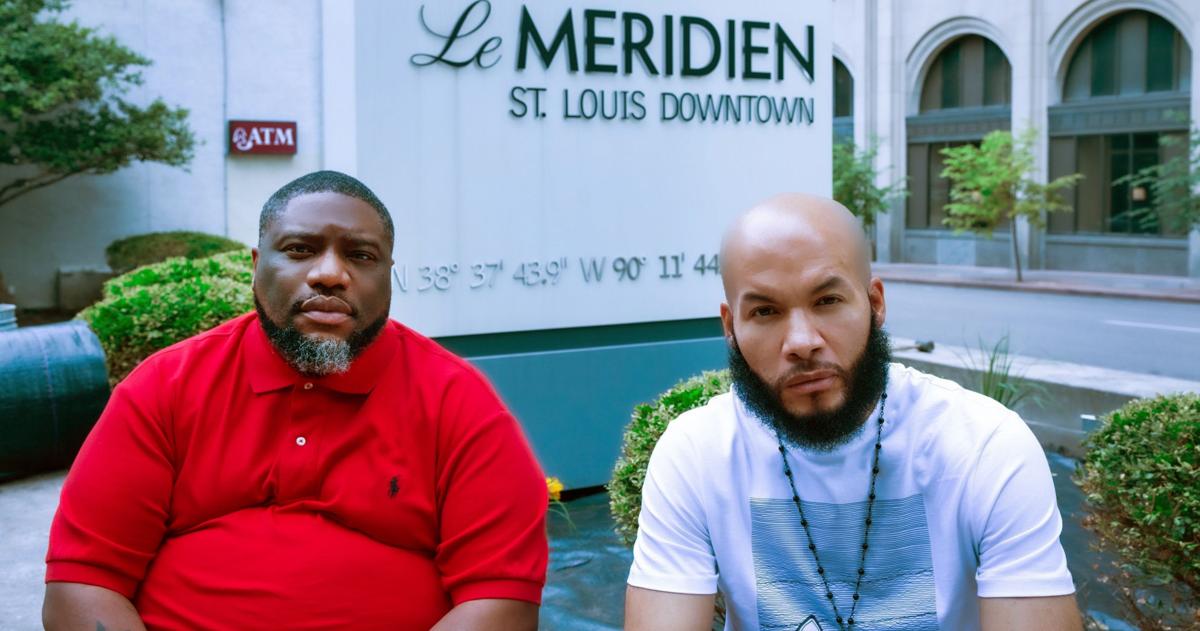 When Orlando Watson and Tony Davis opened Prime 55 Restaurant & Lounge two years ago in the Delmar Loop, the two men — who both came up in University City and have been friends since elementary school — had already built successful careers in the entertainment industry.
Watson is the record-label owner and concert producer and promoter behind Rockhouse Entertainment. Davis operates Starpower Marketing and managed Nelly.
Neither had run a restaurant before, though.
"We didn't know what we were doing," Watson tells Off the Menu.
They learned. Even after 18 pandemic months, Prime 55 is thriving. The restaurant, Watson says, is "busier than ever."
Now Watson and Davis are preparing to open a second Prime 55 at the new Le Méridien St. Louis Downtown, which is aiming for an October debut at 1019 Pine Street.
The operators of the downtown Le Méridien, a Marriott brand, approached the duo about bringing Prime 55 to the hotel. Watson says he and Davis initially balked at what they assumed would be the expense of developing a second location.
"And they said, oh, no, no, no, no," Watson says. "We did all the heavy lifting for you. It's done. We just need you to come look at it, and let's talk."
Watson and Davis liked what they saw.
"The kitchen is a chef's dream," Watson says.
Des Moines, Iowa-based Hawkeye Hotels has been developing the downtown Le Méridien. John Gieseke, Hawkeye's director of sales and marketing, sees a gap in downtown dining that Prime 55's upscale fare — steak, grilled duck, glazed lamb chops, stuffed and grilled salmon — can fill.
"With Kemoll's leaving and Tony's leaving, there's not a lot of high-end places to eat," Gieseke says. "(Prime 55) will, I think, (quickly) become a great place for people when they're coming downtown to come eat."
Gieske also points to the significance of Prime 55 not only being a high-end restaurant downtown, but a Black-owned, high-end restaurant downtown.
"So they're going to bring that diversity that the city just desperately needs from a business standpoint to downtown," he says.
For the original Prime 55 in the Loop, Watson says he and Davis were inspired by the style of Black-owned restaurant that they had experienced in such other markets as Washington D.C., New York City, Los Angeles and Detroit: small, sexy date-night restaurants with chill music, including some live jazz.
"We wanted to bring that here," Watson says.
While Watson acknowledges the "challenges" downtown is currently experiencing with crime and other issues, he says he loves going downtown for dining, ballgames and other activities.
"So to have a restaurant downtown, to me, is super dope right now," he says.