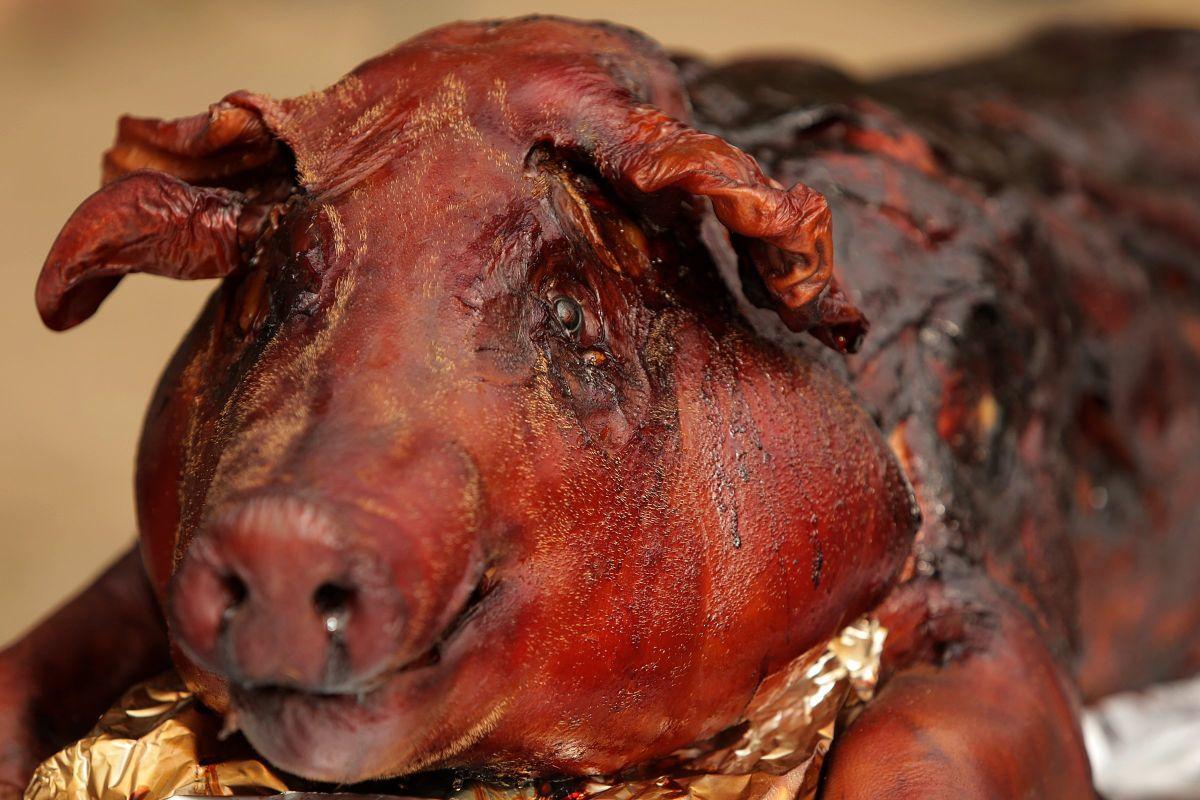 Q in the Lou will return Oct. 1-3 at Kiener Plaza downtown. The annual barbecue festival, founded in 2015, went virtual last year due to the pandemic.
Organizers have not yet announced the participating pitmasters or live entertainment. However, the festival's Q Pit Passes are now available for purchase online.
Each pass is good for two-and-a-half hours and includes all-you-can-eat barbecue (without waiting in line), free beverages (beer, wine, cocktails and soft drinks) and access to private restrooms.
The available blocks of time are 5-7:30 p.m. Friday, Oct. 1; 11 a.m.-1:30 p.m., 2-4:30 p.m. and  5-7:30 p.m. Saturday, Oct. 2; and 11 a.m.-1:30 p.m. and 2-4:30 p.m. Sunday, Oct. 3.
Taste of St. Louis, which returned to the city from Chesterfield in 2019, canceled last year's food festival due to the pandemic.
Q Pit Passes are $75 for adults 21 and older, $35 for those age 13-20 and $25 for children 12 and under.
General admission to Q in the Lou is free, with food and beverages available for purchase.
More on Q in the Lou's 2021 participants as Off the Menu learns it.