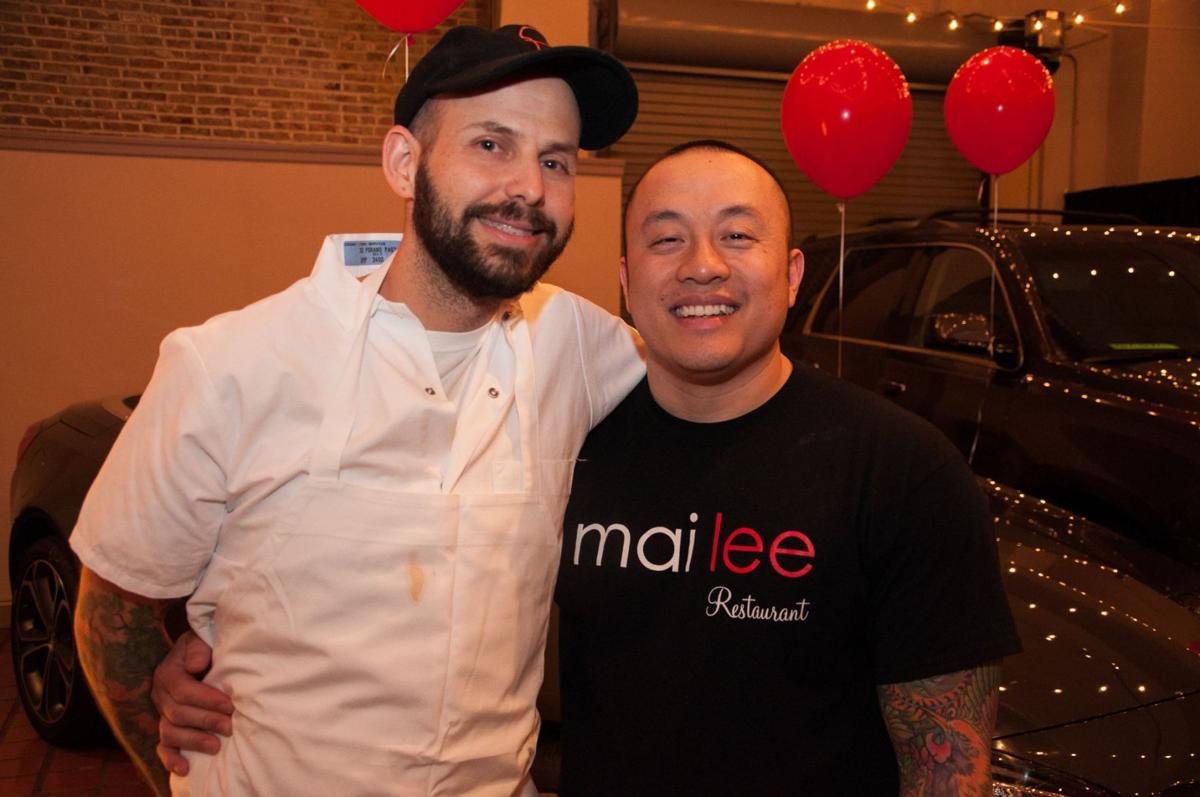 What's it like to open a restaurant that St. Louis diners have been anticipating for the better part of three years?
"I woke up at three in the morning to figure out how to improve the pork stock," Qui Tran tells Off the Menu when we call him on Thursday, a week after he and co-owner and executive chef Marie-Anne Velasco opened Nudo House at 11423 Olive Boulevard in Creve Coeur.
Tran is the son of Mai Lee founder Lee Tran, and in recent years he has been the public face of his family's Vietnamese institution in Brentwood, but he isn't immune to the inevitable misfires of a restaurant's early days. He remains "a little bit upset" with himself that Nudo sold out of food before its posted closing time on Saturday.
"It's a learning process," Tran says – for himself and Velasco; for his staff, many of whom are learning how to cook Japanese, Vietnamese and other Asian cuisines; and for Nudo's vendors, who (for example) must supply a restaurant that goes through 150 pounds of pork belly every two to three days.
Ramen is the centerpiece of Nudo's menu. There are four variations available: a classic pork tonkotsu, a chicken tonkotsu, a spicy pork miso ramen and a vegetarian mushroom ramen. (The ramen noodles are from Sun Noodle.)
Nudo also serves pho: beef, chicken or shrimp, or the Pho Shizzle, which includes all three proteins.
"The pho is basically the same as Mai Lee's," Tran says, though he believes cooking it in Nudo's steam kettles as opposed to Mai Lee's stockpots gives it a distinctive quality.
Nudo House is open 11 a.m.-9 p.m. Monday-Saturday.