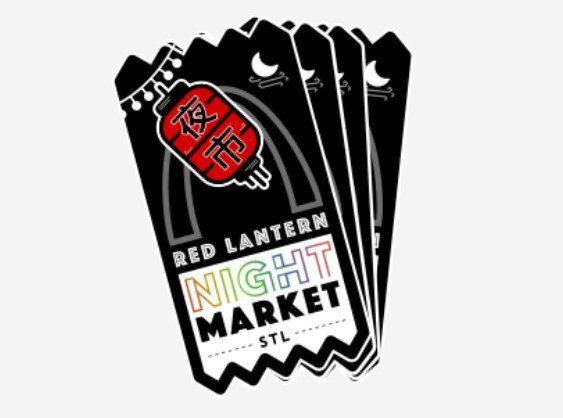 Japanese food, beverages and culture will take center stage at the Red Lantern Night Market on June 11-12 at Mad Art Gallery at 2727 South 12th Street in Soulard.
Organizers Heidi Hamamura and Jonathan Lorentzen tell Off the Menu they want to help support the community, and the night market will raise funds for nonprofits the Japan America Society of St. Louis and the Japanese American Citizens League.
Also, Hamamura says, "we love night markets."
Vendors at the nighttime bazaar will include the food trucks Sando Shack and Izumi, the Delmar Loop restaurant the Banh Mi Shop and Hafa Adai Catering, featuring Chammoro fare from Guam and other "island-style" food from chef Jedidiah Borja.
Hamamura's father, renowned sushi chef (and ice sculptor) Naomi Hamamura will cook alongside Brandon Panosh, a cook at Vicia, with produce donated by David Bohlen of Bohlen Family Farms.
Also serving food at the night market will be Hamamura and Lorentzen's own venture, Izakaya Club. This is currently a catering service, but the partners are working to open a brick-and-mortar location.
"We're really excited," Hamamura says.
As its name suggests, the Izakaya Club concept will focus on Japanese pub fare. Hamamura says she missed the Japanese bar and street food her father served at his late restaurant, Sansui.
"There's not that many places (in St. Louis) that actually showcase and sell Japanese food other than sushi," she says.
Izakaya Club's bar program will highlight beer and sake. In fact, Lorentzen says the goal will be to treat sake a little more like beer. Instead of a hot-sake dispenser, you will find flights of different sakes.
"We thought, why not put sake on draft?" he says. "Why not put great Japanese beer on draft? Why not have a great Japanese pub that people can go to multiple times a week and it doesn't have to be a fancy thing?"
The Red Lantern Night Market's name is itself a nod to izakaya tradition. In Japan, Hamamura says, red lanterns mark the pubs' entrances.
Red Lantern Night Market is slated to run 7 p.m.-midnight both Friday and Saturday. Tickets are $15 advance ($20 door) and include a Kirin beer upon entry. Attendees can purchase four food tokens for $24; each token is good for one food or drink offering from a vendor.
The night market is donating 50% of ticket sales and $1 from each food token to the Japan America Society of St. Louis and the Japanese American Citizens League.