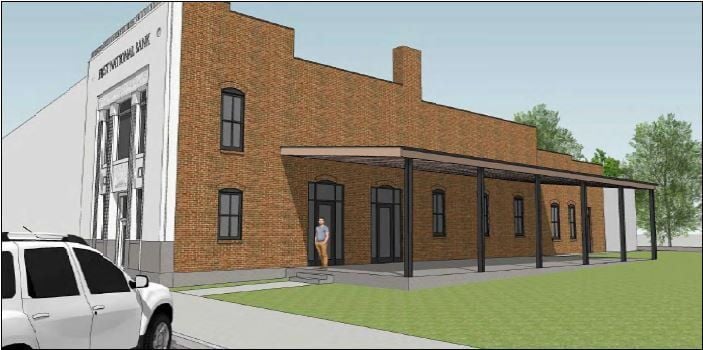 Schlafly has announced plans to open its first brewpub in the Metro East. The as-yet-unnamed brewpub is slated to debut late this fall at 907 Main Street in Highland.
Schlafly CEO Fran Caradonna said the city of Highland approached the brewery about expanding there.
"It's always nice when folks come to us," she said.
The expansion also has a personal connection for the Schlafly family. As co-founder Tom Schlafly detailed in the brewery's announcement, the Schlaflys arrived in New Orleans in 1854 as immigrants from Switzerland, traveled up the Mississippi River and settled in present-day Highland.
The Highland location will be Schlafly's fourth brewpub. The original Schlafly Tap Room opened in 1991 in Downtown West. Schlafly Bottleworks followed in 2003 in Maplewood.
Schlafly Bankside debuted last May in St. Charles. Caradonna said this project has shown the brewery how expanding into the wider metro area can help it support its brand both in brewpubs and off-premise locations.
"It's an opportunity to reach more people more often," she said.
Schlafly is leasing the Highland space from developer TJO Holdings, which is renovating the building in the city's town square. The new brewpub will feature an 80-seat restaurant, and a patio will accommodate an additional 100 diners.
The menu is under development. While diners can expect the Schlafly brand of hospitality and such signature dishes as fish and chips, Caradonna said the Highland brewpub will develop its own identity, as each of the three existing brewpubs already have.
"The beer will be the same," she said, "but there'll be some nods to the local folks on the menu as we begin to figure out what those are."
As for the Highland location's brewing capacity, Caradonna said, "we'll have a very small brewery up on the mezzanine on the second floor, and we'll do some fun stuff there."
The beer brewed in Highland will be sold there, but the new brewpub will be too small to brew all the beer that will be needed there. The majority of the Highland brewpub's beer will be brewed at Schlafly Bottleworks.