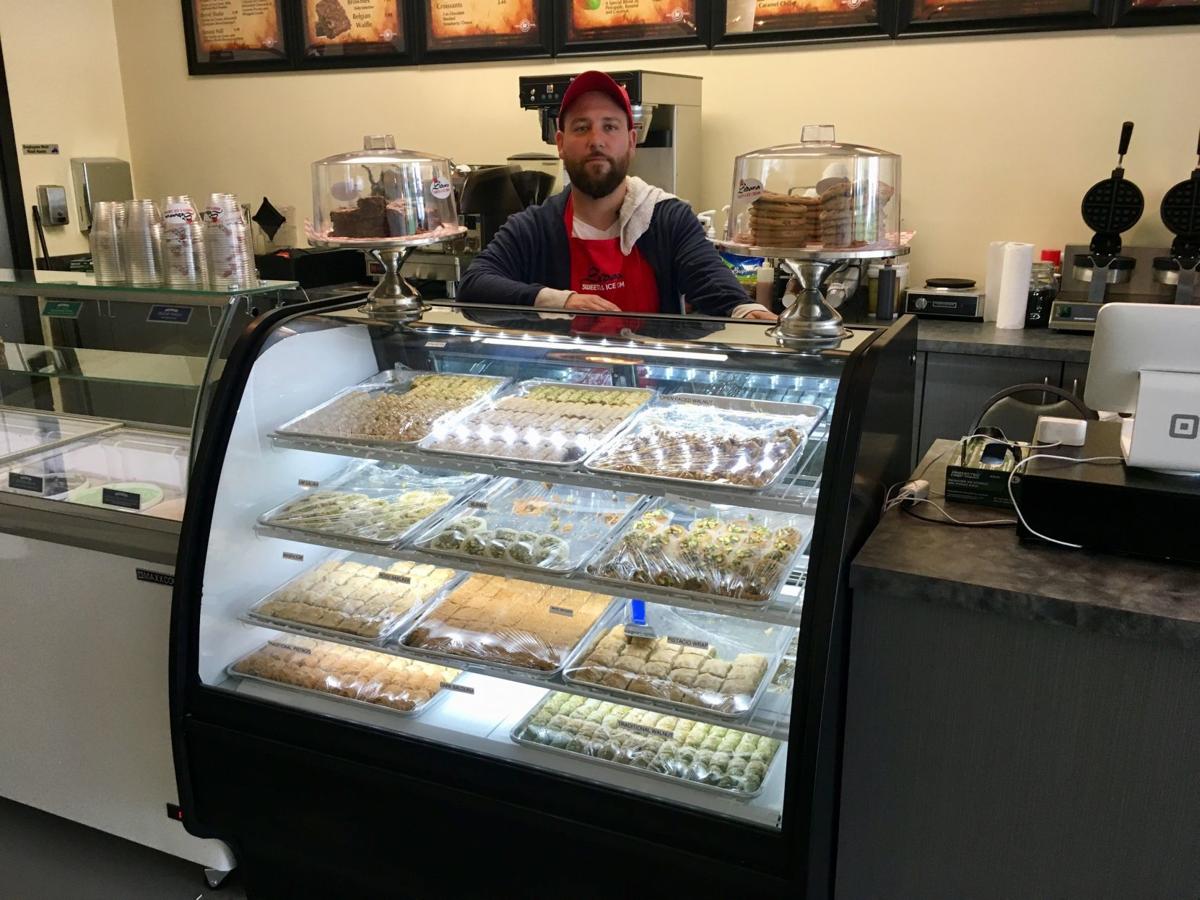 The Affton area is home to a new restaurant featuring Iraqi and Turkish pastries. The married team of Esraa and George Simon opened Sedara Sweets & Ice Cream on Saturday at 8011 Mackenzie Road.
Esraa Simon is a native of Baghdad, Iraq, and slender, cylindrical Iraqi-style baklava occupy the top shelf of one of Sedara's bakery display cases. Heftier (relatively speaking) Turkish pastries fill out the case.
(The difference is reflected in the price: $1.99 for the Iraqi pastries, $2.99 for the Turkish.)
Sedara offers more than baklava, however. As its name suggests, there is hand-scooped ice cream (made by Cedar Crest Ice Cream), and there are bagels, brownies and more baked goods.
When a curious Off the Menu stopped by Tuesday without advance notice, George Simon explained that his and Esraa's goal is to mix western and eastern flavors.
This is the Simons' first restaurant. Simon said he and Esraa noticed a lot of traffic here at the intersection of Mackenzie and Heege roads, and when they saw a storefront was available, they decided to go for it.
The current hours are 8 a.m.-10 p.m. daily. The phone number is 314-532-6508.