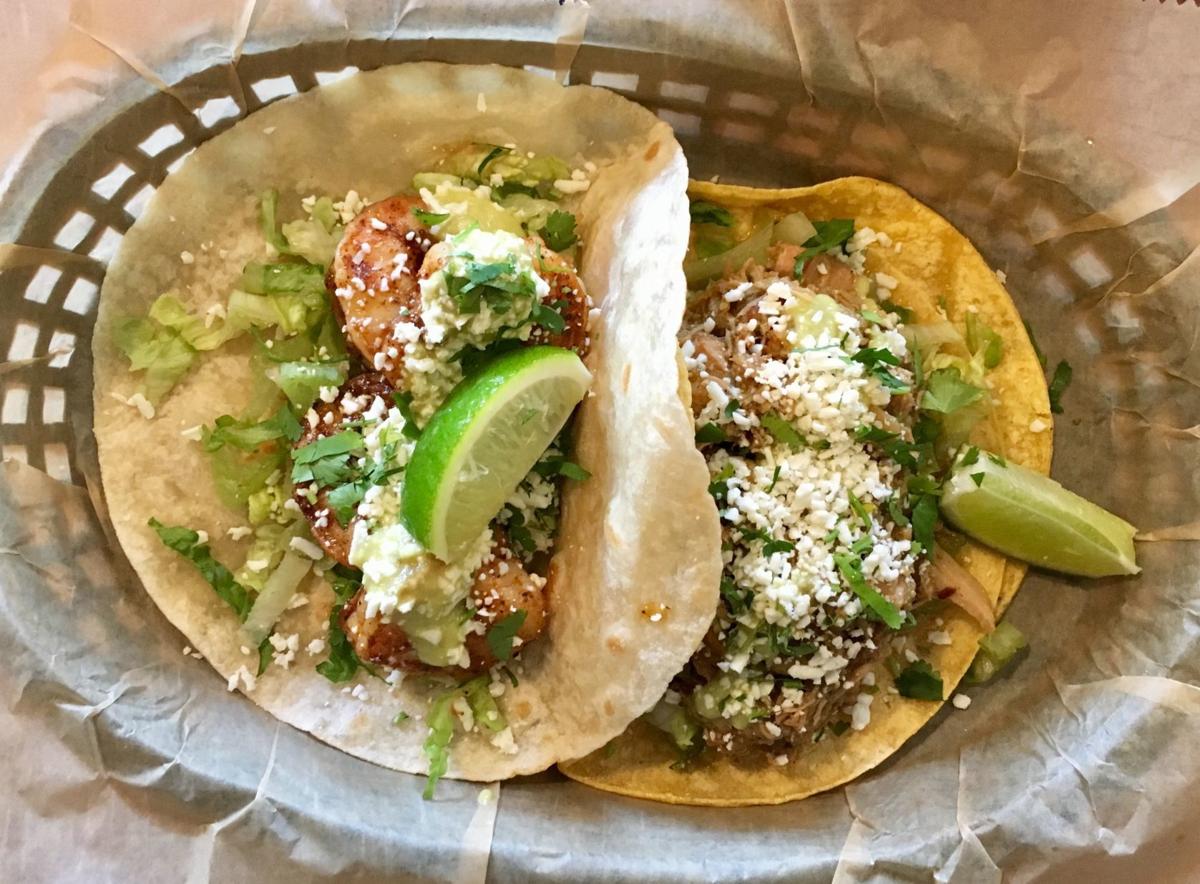 It's unusual, I admit, to recommend a restaurant for an ingredient rather than a dish or the overall experience. In the case of Taco Buddha it's necessary.
Taco Buddha opened last summer in a tiny storefront near the corner of Pershing and Jackson avenues in University City. As its name suggests, the restaurant serves tacos. (However, the restaurant does not, as its name might also suggest, require any knowledge of the Buddha or Buddhism.)
Owners Kurt Eller and Ben McArthur, who was the chef of the excellent J McArthur's for most of its too-short run, oversee a brief and oft-changing menu of tacos that act, to quote from the website, as "humble vessel(s)" for "international flavors." These tacos are, generally speaking, good. But there are numerous places in St. Louis right now serving good tacos — great ones, even. Can Taco Buddha's international flavors set it apart?
I'm not yet convinced. Tacos like the Cajun-spiced shrimp ($4.75) or the Thai Street Beef ($4.50), with meat marinated in a blend of soy sauce, lime juice, lemongrass and ginger, are interesting ideas, but Taco Buddha mutes those distinctive flavors with familiar garnishes: jack cheese, a jalapeño sauce and cilantro for the shrimp; Cotija cheese, a red-chile cream and cilantro for the beef. 
What will compel me to return to Taco Buddha is its devotion to authentic hatch chiles from New Mexico. The chile's distinctive smoky flavor and prickly heat imbue every bite of the green chile pork ($4) taco. I'd eat a bowl of pork in this sauce over rice. I'd eat the sauce straight with a spoon.
Hatch chiles also enliven Taco Buddha's queso. At $6.50, it's a buck more than the straightforward queso, but worth it for the dash of flavor and heat, not to mention the counterweight to the rich cheese. Just make sure to stir the queso before you dip a chip into it. The hatch chiles like to lurk beneath its surface.
---
Where Taco Buddha, 7405 Pershing Avenue, University City • More Info 314-502-9951; tacobuddha.com • Menu Tacos with international flavors • Hours Lunch and dinner Tuesday-Saturday, breakfast Saturday, brunch Sunday (closed Monday)