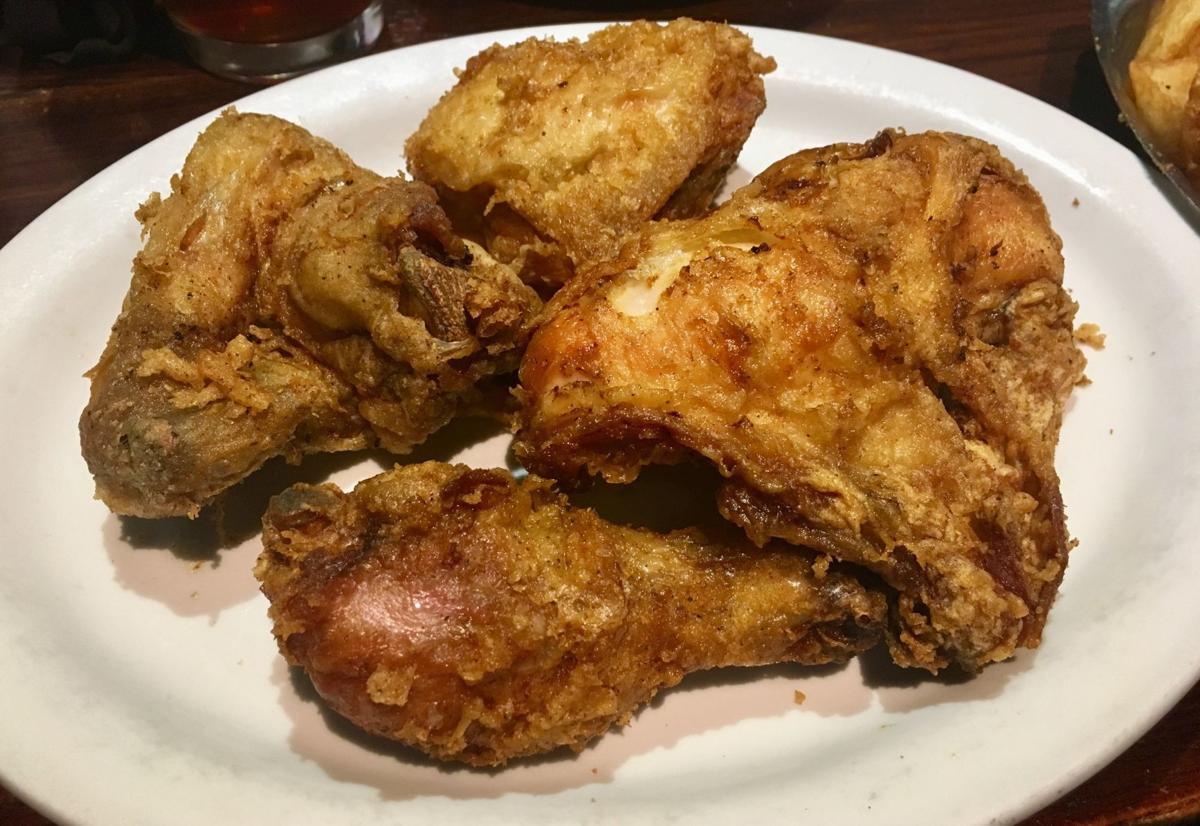 I don't know where to begin with Hop House Southern Eatery, the O'Fallon, Ill., restaurant that promises a "gigantic" menu on its website and delivers a multiple-page hardcover tome featuring barbecue, fried chicken, burgers, pizza and more (so very much more). Maybe the best place to start is the fact that Hop House opened back in 2016, and I somehow missed it until recently when, having finally finished this year's STL 100, I was searching online restaurant listings for any little spots I might have overlooked.
Hop House isn't little. Located near a Texas Roadhouse and a Gold's Gym just off Interstate 64, Hop House looks like another generic chain on the outside. Inside the vibe is...rustic sports bar? A barn but hipster? Looking for the restroom, I kept walking into bonus dining rooms.
The food menu sprawls across eight pages, though, granted, one page is the "Express Lunch Menu" (which also includes breakfast, because why not). On my first visit, I went to the Smokehouse Classics, a full barbecue menu, which takes up only one-third of one page. I figured if anything would expose Hop House as too ambitious, if not cynical in its a-little-of-everything approach, it would be barbecue.
Now, Beast Craft BBQ Co. or Pappy's Smokehouse this isn't. But both meats on my plate of beef brisket and pulled pork were tender (the pork more so than the brisket) and deeply flavored with woodsmoke. Both, unfortunately, were served slathered in the too-sweet house barbecue sauce. Ask for it on the side.
The "dynamite-fried" chicken isn't especially spicy (unless I misunderstood the meaning of dynamite; there was a lot of information to process while reading this menu), but the breading was thin and crisp, and the pressure-fried meat, both white and dark, was juicy.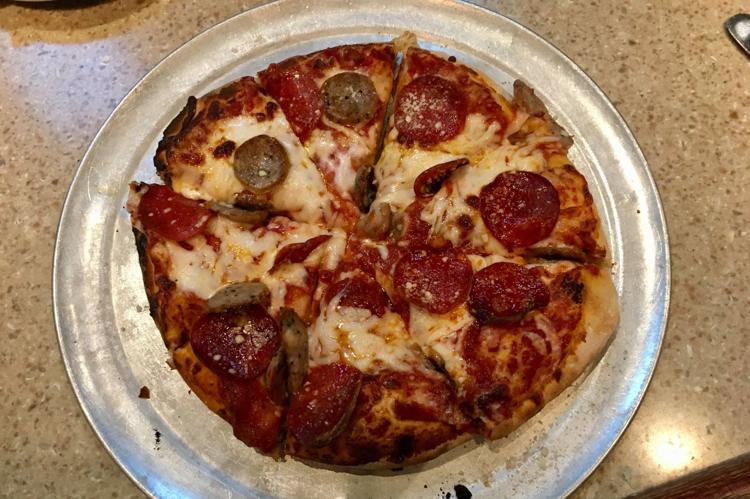 Hop House doesn't merely serve pizza, but wood-fired pizza because of course Hop House installed a wood-fired oven. Anyway, the pizza's crust is doughy rather than airy, so while the pies are small, they still might be too much for a single diner. The pizza sauce provides a welcome kick; it should lend some of its spice to the barbecue sauce.
I don't even know where to end this review. I haven't mentioned the avocado burger (two 5-ounce patties with bacon, pepper-jack cheese and a thick piece of avocado), the shrimp bisque (any thicker and it could have been a dip) or the Stuffed Pig.
OK. I should probably mention the Stuffed Pig, an appetizer that reads on the page like an order of potato skins but looks on the plate like an order of loaded baked potatoes: pulled pork, sausage and bacon topped with cheddar cheese and a cilantro-cream sauce.
The Stuffed Pig is bonkers. Hop House is bonkers. I kinda want to go back.
Where Hop House Southern Eatery, 1214 Central Park Drive, O'Fallon, Ill. • More Info 618-726-2740; hheatery.com • Menu Literally everything • Hours Lunch and dinner daily