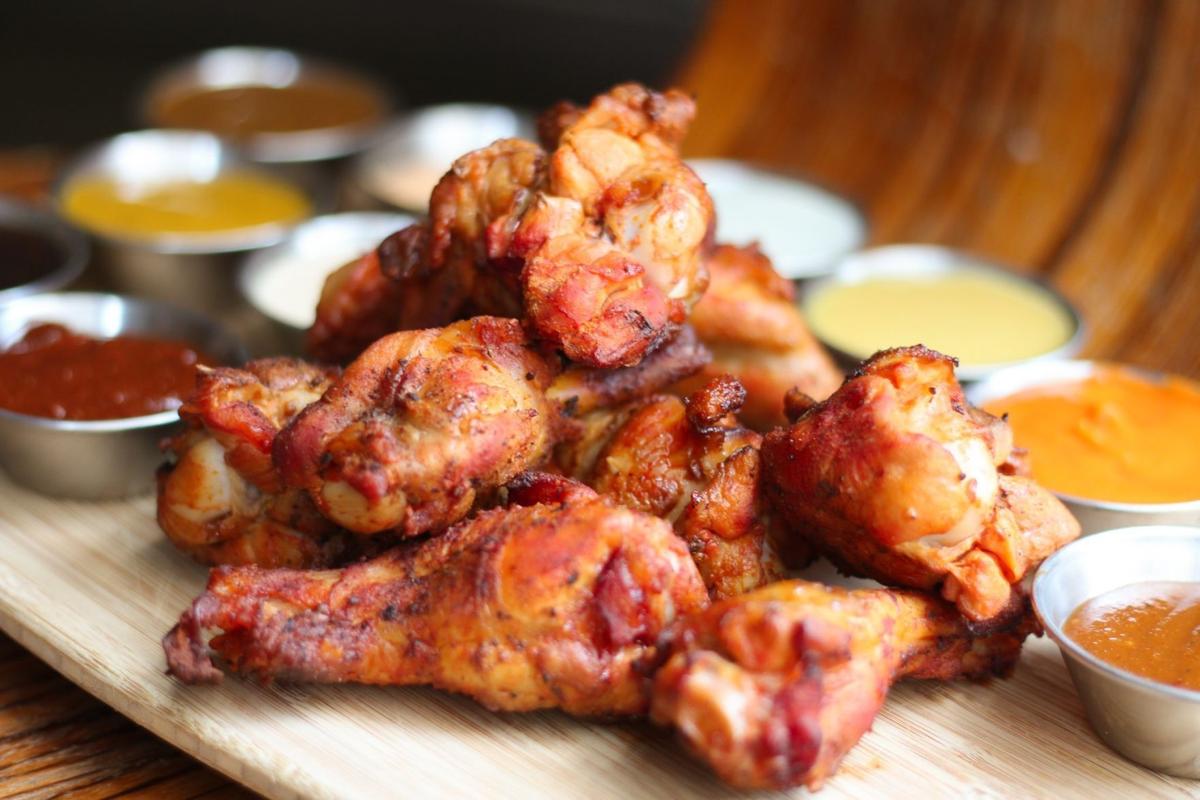 The corporate ghost kitchens have descended upon St. Louis to deliver Guy Fieri's Chicken Parm-eroni and Bacon Mac N' Cheese Burger to your door.
Or maybe you prefer the Beast Style Burger from MrBeast? Maybe you know who MrBeast is?
MrBeast, as best I can tell, is a popular YouTube personality. (I currently live in that brief, blissful period when I'm too old to know about specific YouTube and TikTok influencers, and my kids aren't yet old enough to clue me in.) I assume Guy Fieri needs no introduction.
Guy Fieri's Flavortown Kitchen and MrBeast are ghost kitchens — generally, delivery-only "restaurants" that use the kitchens of existing restaurants as commissary kitchens — from the national company Virtual Dining Concepts.
Among Virtual Dining Concepts' other concepts are Mariah's Cookies, the eponymous Mariah being Mariah Carey, and Pauly D's Italian Subs, the eponymous Italian subs being various sandwiches.
Meanwhile, about seven months have passed since a small wave of independent St. Louis restaurants launched their own ghost kitchens to raise additional revenue during the pandemic. Rather than address the issue of how well Guy Fieri's Donkey Sauce travels, I checked in with the local projects' owners to see how they are faring.
Here, beginning with some news, is what I learned.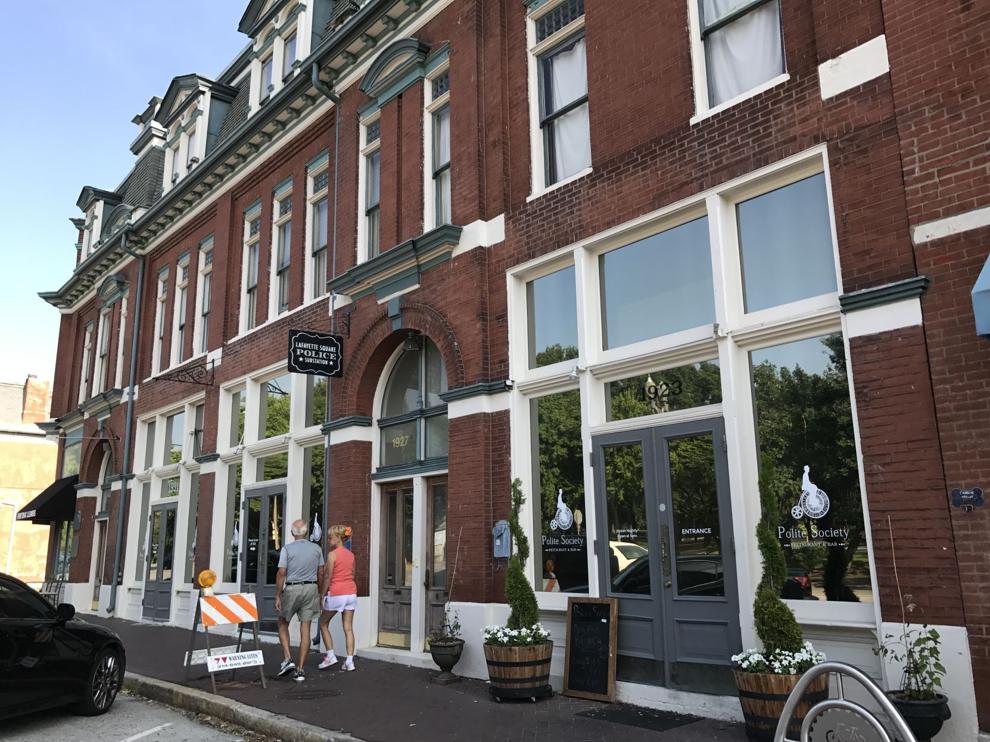 Polite Society: Sub Division Sandwich Co.
Co-owner Jonathan Schoen tells Off the Menu the concept will become something more than a ghost kitchen: Sub Division will occupy one of the stalls in the food hall at City Foundry STL, the sprawling mixed-use development in midtown.
"It's been great for us to have an opportunity to play with stuff and then have it turned into something rather than just kind of a side project," Schoen says.
(In fact, Sub Division will be one of two City Foundry stalls from Schoen and partners Brian Schmitz and Travis Hebrank. The team's crepe-focused concept Good Day was among the food hall's first announced tenants.)
Business for the Sub Division ghost kitchen has been OK, Schoen says. There is a smattering of weekday business, but about 50% of its revenue comes from selling the sandwiches to the grocery store Fields Foods, which retails them under the Polite Society name.
The ghost kitchen has been "certainly worth our while," he says. "But I don't know that if we weren't doing it at (City) Foundry that we would continue on indefinitely."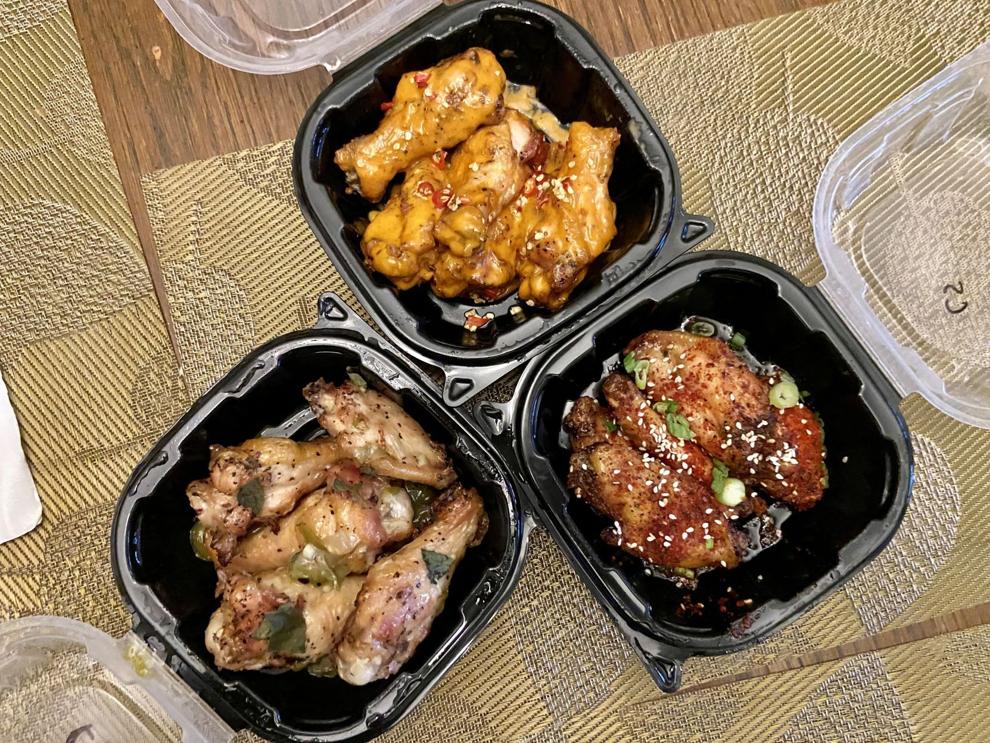 Beast Butcher & Block: Wing Runner STL
"It's a good product," he says of the smoked, then deep-fried wings. "People that eat it really like it, and we get return business on it. But the problem is that the clientele that a ghost kitchen is built for is not the same clientele that we marketed to."
In other words, the person liable to order from a new ghost kitchen isn't the person reading this article.
"It's the person that goes online and types in 'wings around me,'" Sandusky says.
Also, he continues, if your ghost kitchen is not available through third-party delivery apps, "you're dead in the water. There's just too much to invest in marketing to make it great unless you're getting some support from marketing that already has a reach. And we thought we had that reach, but we don't."
Sandusky's plan to save Wing Runner is to offer in-house delivery through the third-party apps — if he can negotiate a decrease in those apps' commissions. If not, this particular ghost kitchen might meet its end.
Sandusky remains bullish on ghost kitchens in general, however. You need to find the right niche in the market, he has learned, and you should keep it separate from the restaurant from which it operates. No joint orders from the menus of both the ghost kitchen and the parent restaurant. No pickups from the parent restaurant.
"Why wouldn't you want two revenue streams out of the same kitchen?" he says. "Why in the world would you not want that? So in some way, shape, or form, I think it's here to stay."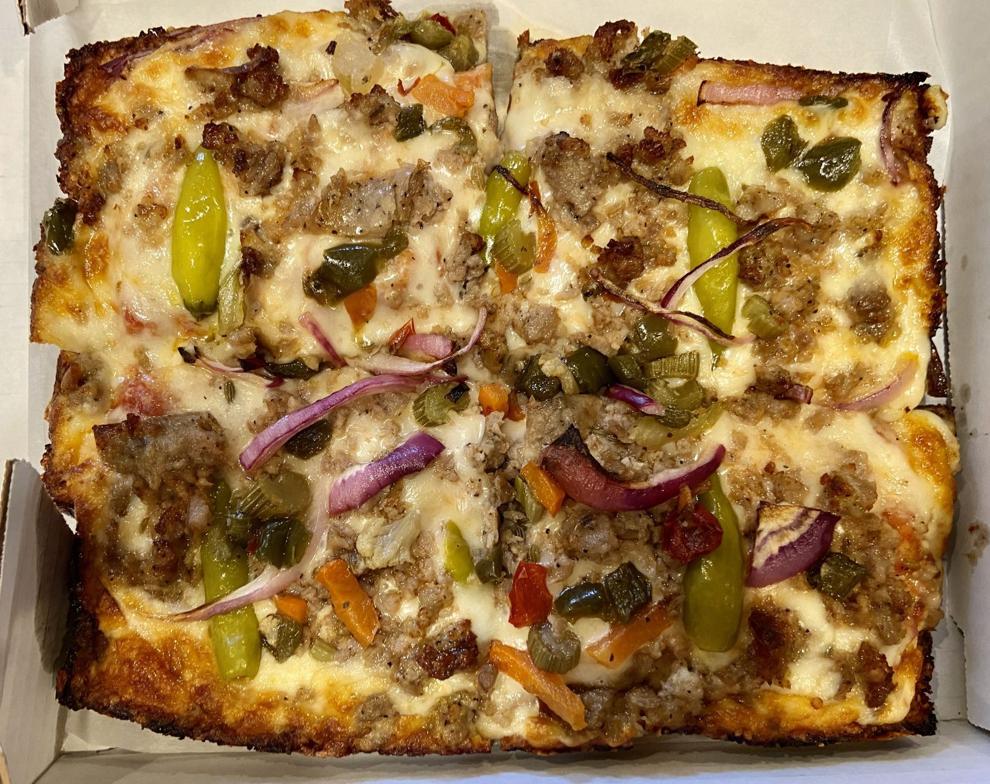 Revel Kitchen: Motor Town Pizza
Simon and Angelica Lusky launched Motor Town Pizza in August from their Brentwood health-food restaurant Revel Kitchen. As Simon Lusky told Off the Menu in October, the Detroit-style pizza concept followed from Revel's underused ovens. Not only had Lusky never visited Detroit before developing Motor Town — he had never eaten the city's signature thick-crust pies.
Since August, Motor Town has provided about "27% additional revenue for us," Lusky says now. "So that's been awesome."
And that figure does not include sales of Motor Town pizzas through select Schnucks locations, which he says is a "whole 'nother ballgame."
Lusky says Motor Town sales have calmed down since the weather turned warmer. He believes diners are now "thinking healthier," which dovetails with the time of year when Revel itself gets busier.
"So it's kind of interesting to see the ebbs and flows of that and how they work together," he says.
Lusky sees a future for both Motor Town and ghost kitchens in general after the pandemic, though Motor Town's mechanics will need some adjusting, as it currently uses dining-room space in Revel's Brentwood location.
"Moving forward, as I expand and we open more Revels, it's 100% going to be in my playbook, whether Motor Town or something else," he says.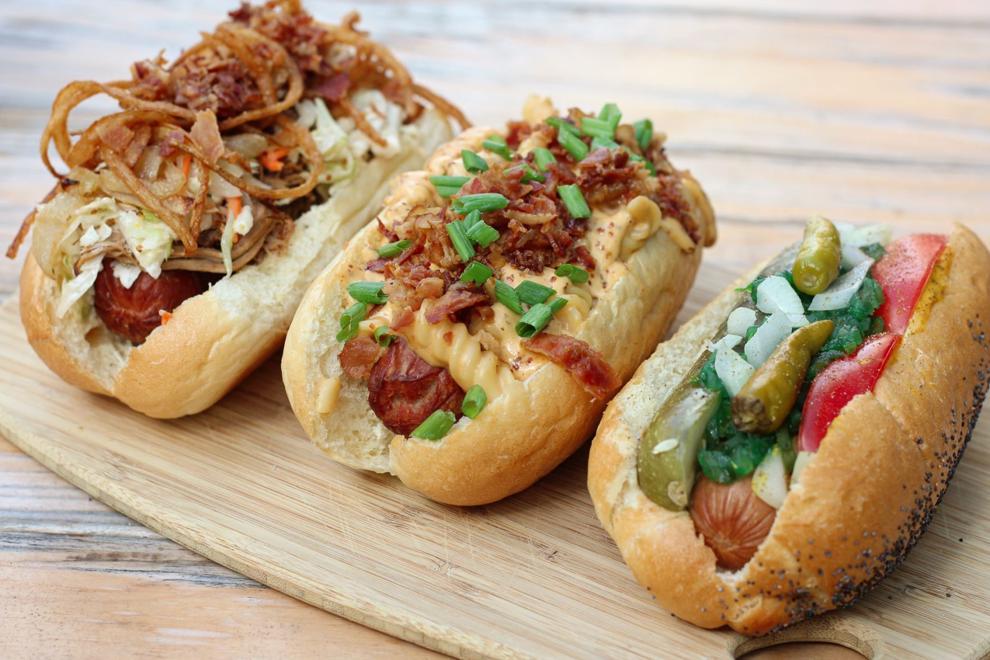 Baileys' Restaurants: Wing Ding Dong and Playing Ketchup
Or, rather, both were based out of Baileys' Range. Owner Dave Bailey says Playing Ketchup is offline for now. As business at Baileys' Range started to pick up, the logistics of allocating staff and refrigerator space to multiple projects was an issue. He plans to bring back the New Jersey-inspired hot dog concept in some form at another location.
"But Wing Ding is still going strong," Bailey says. "People are ordering on the daily."
Customers have been into the food, he says, and Wing Ding Dong has proven a good fit both logistically and as a brand with Baileys' Range.
Bailey also thinks Wing Ding Dong could become a standalone shop, though not immediately.
"We're working on all the daily projects and all the future projects simultaneously," he says. "And then we're dealing with the same staffing shortage that everybody's dealing with. We're trying to solve that problem before we get too far ahead of ourselves."