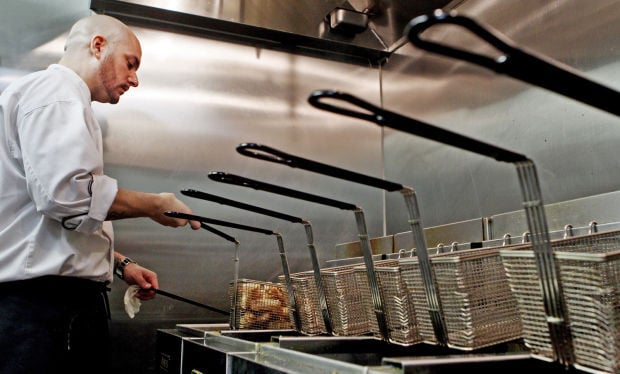 This post has been updated with additional information and comment from St. Louis Wing Co. owner Bobby Tessler.
St. Louis Wing Co. at 9816 Manchester Road in Rock Hill has permanently closed, ending a decade-long run. Owner Bobby Tessler announced the closure Monday on social media.
"The current climate of the staffing shortage and economic rollercoasters has forced me to move on to the next chapter of my life," Tessler wrote in part. "I'm excited to see where that takes me!"
Later in the post, he wrote that the closure was not because of lack of business, that St. Louis Wing Co.'s business "(has) been better than ever!"
St. Louis Wing Co. opened in April 2011 and made its name over the ensuing decade with such flavors as Cajun Alfredo, Red Hot Riplet and (this restaurant critic's favorite) Spicy Fresh Jalapeño.
"I'm overwhelmed with the amount of feedback that I've gotten from my customer base over the years," Tessler tells Off the Menu. "I couldn't be more grateful and more proud to have built such a popular brand, that has (had) such lasting effects on people in their lives."
Tessler says finding, motivating and retaining staff had worn him down.
"My life was filled with daily anxiety of worrying about what the next curveball was going to be thrown my way when it comes to staffing," he says.
Tessler says he paid new employees $12-$13 per hour, which he considers a fair wage for St. Louis Wing Co.'s fast-casual model.
Staffing issues notwithstanding, Tessler says, "at least I can leave having run a successful operation for 10 years and know that I didn't fail personally."
St. Louis Wing Co., brand and equipment included, is available for purchase.