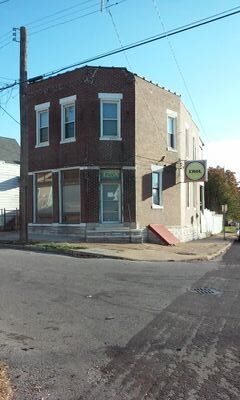 Mikey Carrasco and Christian Ethridge grew up eating cheap, tasty tacos and other Tex-Mex fare in Austin, Texas. Now they plan to bring that spirit to their current place of residence.
Taco Circus will open next month at 4258 Schiller Place, at the corner of Morgan Ford Road just south of Gravois Avenue in the Bevo Mill neighborhood.
Carrasco describes Taco Circus as a fast-food restaurant distinguished by its quality ingredients.
"Fast food's not going anywhere," Carrasco says. "We can provide it on a local level with more of a grassroots approach."
As inspiration, Carrasco points to two Austin favorites: the Tamale House, where he enjoyed enchilada plates (especially the freshly made salsa) for about $5, and P. Terry's Burger Stand, a fast-food joint that used quality beef and served hand-cut fries.
The menu will be intentionally sparse, Carrasco says: "A couple of different meats and styles."
He adds, "Introducing breakfast tacos to St. Louis is part of our mission."