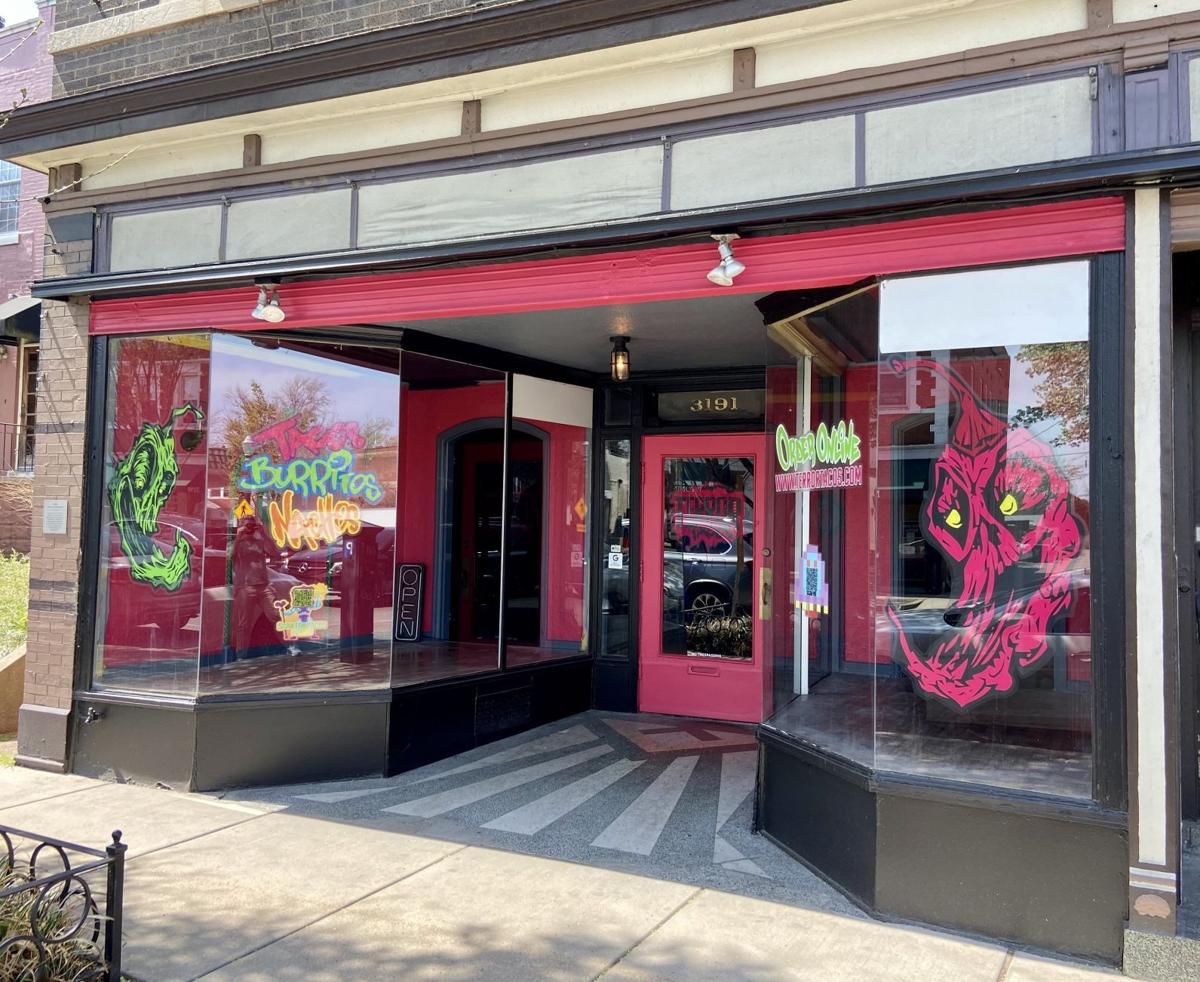 South Grand has become one of St. Louis' standout spots for vegan and vegetarian dining (Tree House, Pizza Head, Lulu's Local Eatery), and the bustling corridor now welcomes an option featuring vegan Mexican fare.
Terror Tacos opened two weeks ago at 3191 South Grand Boulevard, the Tower Grove South storefront previously occupied by Baida Moroccan Restaurant. The new restaurant's owners are brothers Brian Roash and Bradley Roach. (They spell their last names differently from each other.)
Roash tells Off the Menu the Terror Tacos concept draws on the brothers' upbringing in California, Colorado and New Mexico.
"We ate really great Southwestern-style Mexican food," he says, "and that's always been our favorite — especially, (when) I became vegan in the '90s, it was the easiest thing to eat."
Roash's previous restaurant experience has been in the front of the house. (For his full-time career, he designs exhibits and other guest experiences.) Meanwhile, his brother Bradley was the chef and general manager at Seedz Cafe, the vegan restaurant by DeMun Park in Clayton.
The Terror Tacos' 100% vegan menu includes tacos with grilled cilantro-lime tofu; birria seitan tacos (consommé for dipping included); and a burrito with seasoned veggie grounds (textured vegetable protein-based), black beans, cilantro rice and several garnishes.
Roash says he and his brother plan to add more dishes in time: "We're trying to control the madness getting the restaurant started, so we're starting out small, but we have a lot of things we're planning on expanding into."
Look for a taco salad and taquitos soon, with tamales and enchiladas to follow when Terror Tacos is closer to opening its dining room.
The restaurant's name and aesthetic looks to the brothers' younger days and shared passions: skateboarding, listening to punk and metal bands, playing in bands together, watching horror movies.
"We just thought that (Terror Tacos) sounded a lot like us, and it fit," Roash says. "It was one of the first names we came up with…, it was catchy to us, and we couldn't find a better (name), so we just ended up sticking with it."
Terror Tacos is currently open for takeout only via online ordering. Its hours are 3-8 p.m. Wednesday-Sunday.