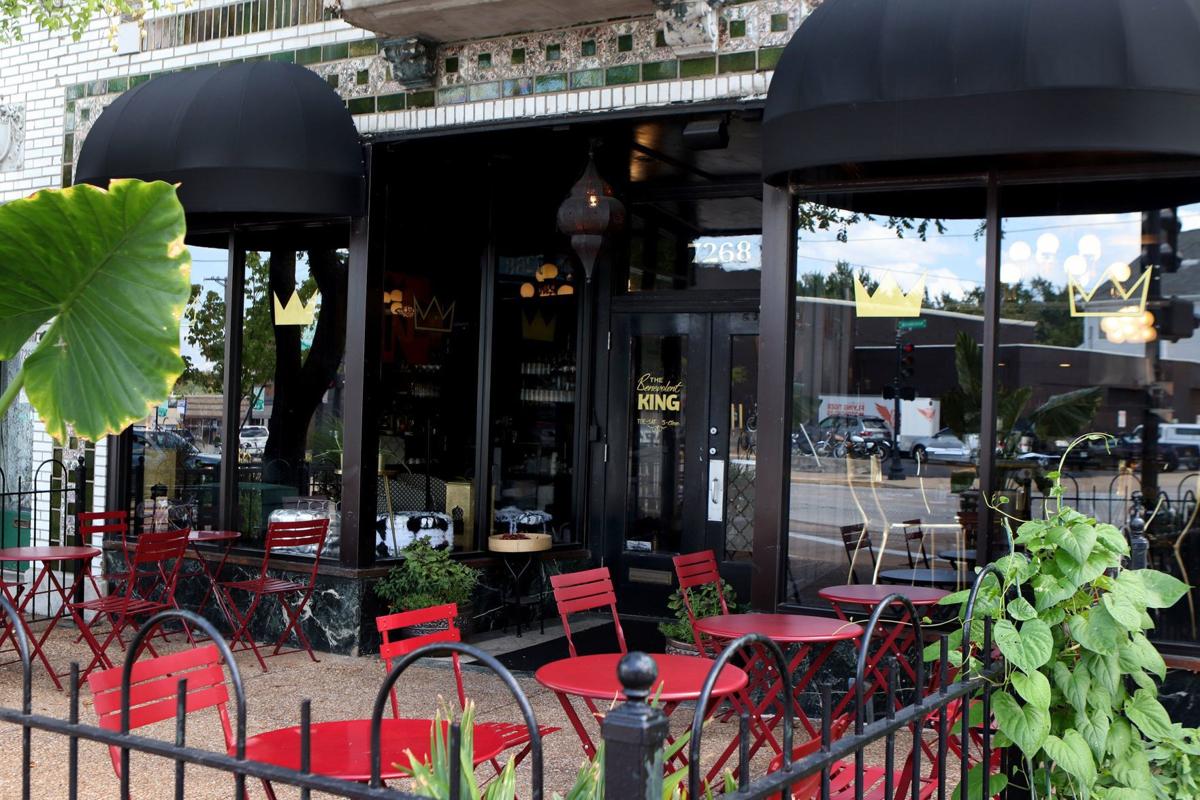 The Benevolent King has reopened at 7268 Manchester Road in Maplewood after a prolonged pandemic hiatus. The Moroccan-inspired restaurant from chef-owner Ben Poremba of Elaia, Olio and Nixta temporarily closed in the summer of 2020.
"It's great" to be back, Poremba tells Off the Menu. "Yeah, it's a great feeling."
Diners will be returning to a somewhat different experience, however. While the Benevolent King's basic floor plan remains the same, it features both a rebuilt bar and kitchen, and the seating arrangement has changed "pretty drastically," Poremba says.
"It's much refreshed and cleaned up, and I think it looks great," he says.
Poremba is aiming to make the Benevolent King a more "elevated" dining experience, with white tablecloths and a "more significant" wine list.
The Benevolent King has also reopened with a new chef: Eliott Harris, who won acclaim for his work as a sushi chef at Miso on Meramec in Clayton and BaiKu Sushi Lounge in midtown (both since closed).
Poremba says Harris has brought his experience with seafood and Japanese cuisine to the Benevolent King's menu.
"Some of the (old) favorites like the falafel, the (chicken) 'cigars,' the farmer's cheese, the meatballs are all still on the menu, but there's a lot of kind of newer things that I'm personally super excited about," he says.
One of those new dishes features Hokkaido scallops atop sushi rice with turmeric, ginger and chickpeas, a harissa-butter sauce and a salad of cilantro, parsley and other herbs as well as wakame.
"It's just super clean, and it speaks to both worlds," Poremba says. "The flavors are uncannily North African (and) Moroccan, but the preparation's really different."