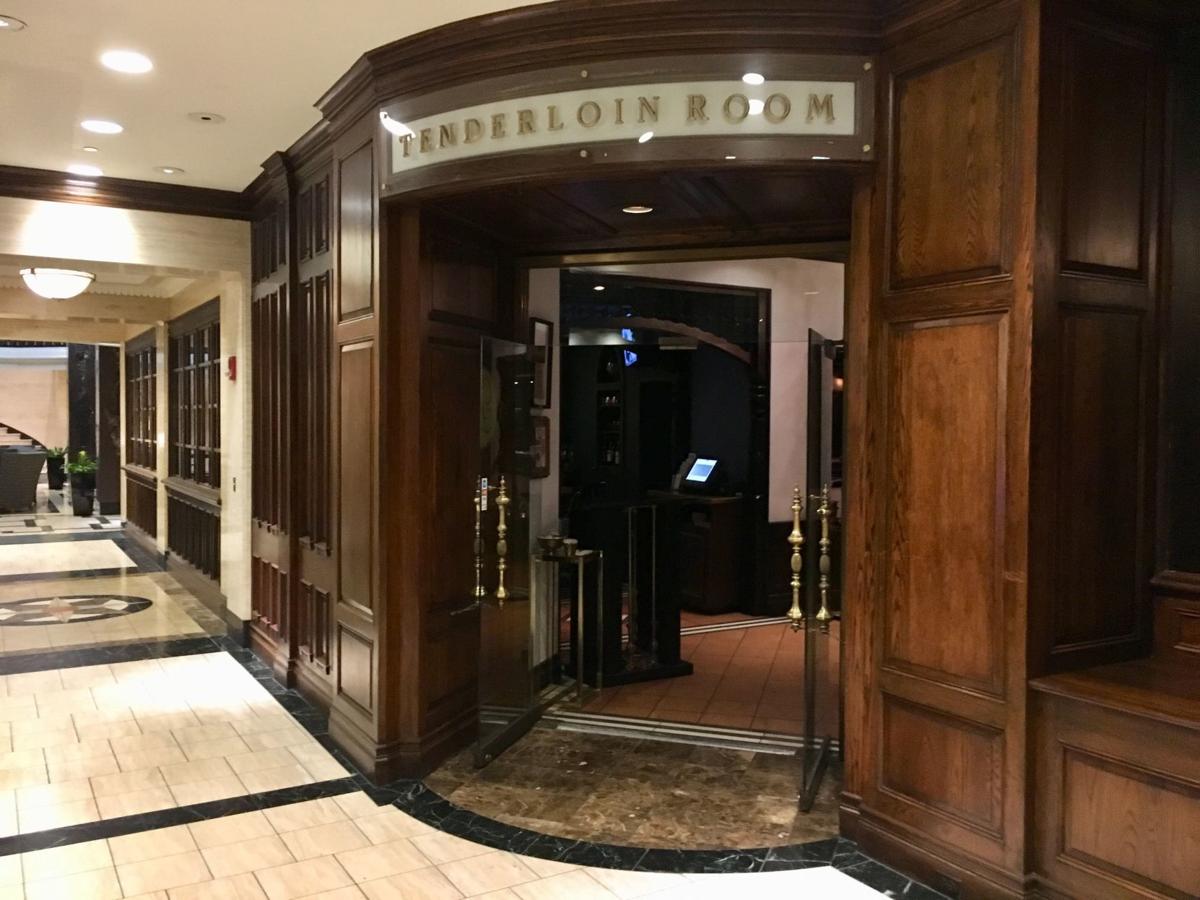 The Tenderloin Room has reopened inside the Chase Park Plaza at 232 North Kingshighway in the Central West End. The venerable restaurant temporarily closed at the end of last August due to the pandemic.
"It feels great, man — you know, just seeing that room alive again," owner Bob Brazell tells Off the Menu.
Chef Shelby Johnson leads the kitchen. The reopening menu includes the restaurant's signature pepperloin a la tenderloin, a couple of other steak cuts and additional proteins, including Verlasso salmon from Chile, which Brazell calls "the most buttery, delicious salmon I've ever had in my life."
Diners should prepare to be flexible in their menu choices, however.
"The main section of the menu, all the proteins, it says 'Current Market Selections' because I literally have to change (it) sometimes day to day," Brazell says. "We're printing menus per service because the availability of products is horrible."
The Tenderloin Room's tableside seafood cart has returned, offering oysters, jumbo shrimp cocktail, a calamari salad and pastrami-smoked salmon (a nod to the signature pastrami at Nomad, the restaurant in Brazell's Tamm Avenue Bar in Dogtown).
When the revamped Tenderloin Room first opened at the end of 2019, it featured a new bar menu with a burger and other more casual items. Brazell hopes to bring that back in a month or two.
Brazell also aims for the Tenderloin Room to be open for dinner daily within a couple of months. For now, though, as the restaurant trains its new waitstaff, it is open 5-9 p.m. Wednesday-Thursday, 5-10 p.m. Friday-Saturday and 5-9 p.m. Sunday.
Meanwhile, Brazell says construction has begun in earnest at the new location of his fried-chicken restaurant Byrd & Barrel at 2562 Hampton Avenue in Southwest Garden. The current construction timeline is four months.