This year, our list of Thanksgiving restaurants offers dozens of options for dining out on the holiday or bringing home individual dishes or even a full meal prepared in a professional kitchen.
Of course, most restaurants are closed on Thanksgiving. This critic wondered, though: Do chefs and restaurateurs actually get the holiday off, or do their families and loved ones expect them to prepare the feast?
"Oh, do they," says Ceaira Jackson of Bait in the Central West End. "But you know what? Lately, they've been giving me a break ... because they know that I cook all the time."
Still, Jackson can't help but prepare something special.
"Typically, we like to deep-fry a turkey," she says, "but I'll do something pretty cool, like maybe prepare a duck — you know, just a protein that they can just wow over — and maybe a small hors d'oeuvres or something that everyone can enjoy."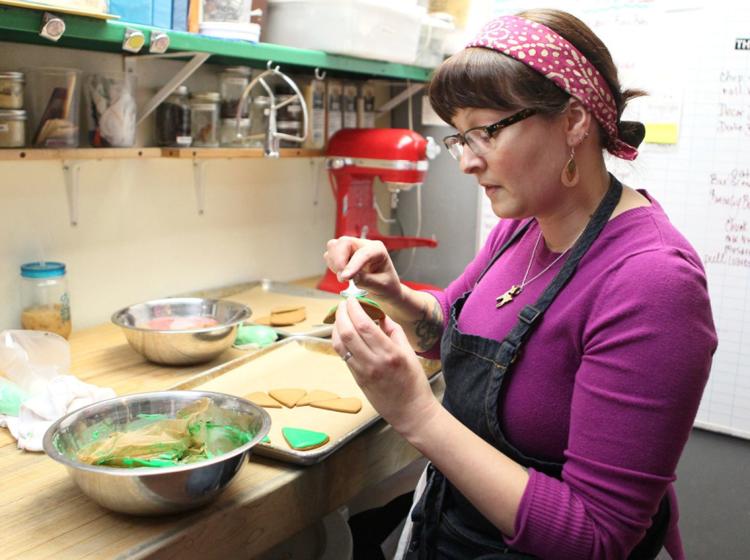 Christy Augustin, co-owner of Pint Size Bakery in Lindenwood Park, gives herself a break. Thanksgiving is the bakery's busiest season, with a month of prep work for the two days before the holiday.
"It's just kind of insane," she says. "I'm always so tired. There's usually crying involved."
Augustin's favorite Thanksgiving dish is a sweet casserole called cranberry cream: fresh cranberries ground in an old-fashioned food mill mixed with crushed pineapples, heavy whipping cream, sugar and quartered marshmallows.
("You have to use the big marshmallows because the little ones don't absorb the juice," she advises.)
Augustin brings the leftover cranberry cream to her Pint Size staff. They grew tired of hearing her talk about it, she says. Now they love it.
Matt McGuire, owner of Louie in Clayton, also counts a cranberry dish as a Thanksgiving favorite: his mother's recipe for cranberry-orange relish.
"Basically, (you) take fresh cranberries and poach them, and there's probably an insane amount of sugar in there," he says. "But it was the first thing that taught me the importance of acidity in food."
McGuire counts Thanksgiving as his favorite holiday and doesn't mind cooking.
"I just cook all day," he says. "I wake up, and I start cooking. I get home the night before and cook pies — lots of pies."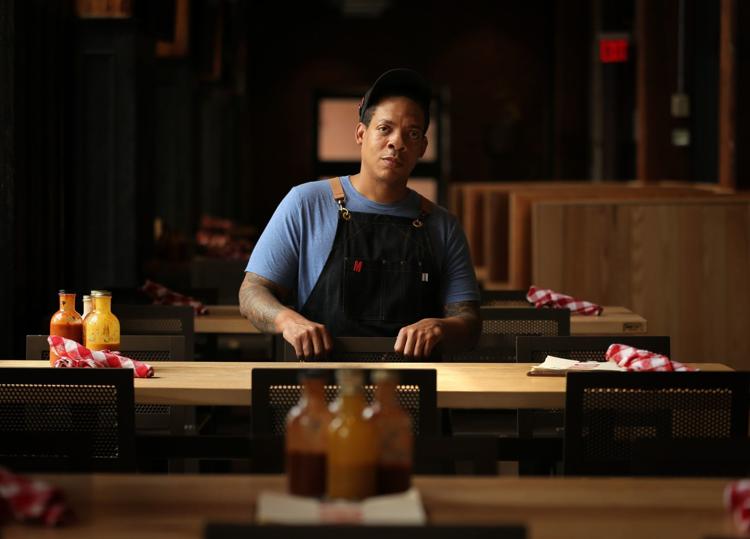 For Ben Welch of Midwestern Meat + Drink downtown, there is no choice to make.
"I'm not allowed to cook," he says. "I get to sit back and just take in the love and the blessings."
Welch's loved ones aren't exactly giving him the day off, though. "They think that what I do is too fancy," he says.
Regardless, Welch is happy to enjoy favorite dishes like sweet potatoes and collard greens — and, he adds, "it's the one day a year I eat chitlins."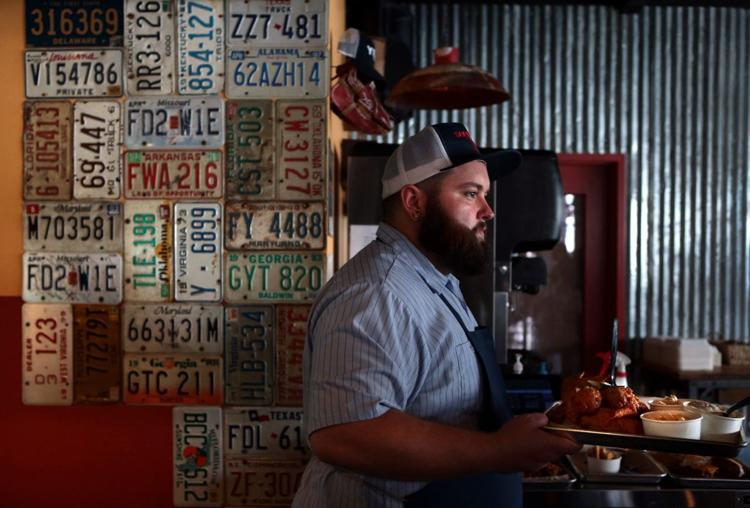 Grace Meat + Three is closed on Thanksgiving, but Rick Lewis still makes his restaurant in Forest Park Southeast's Grove district the focal point of the meal — or, rather, what began as his family's potluck holiday meal.
"Now it's kind of continued to grow," Lewis says. "We invite any friends or regulars that don't have a place to go … to come over to Grace to have Thanksgiving with us."
Lewis' Thanksgiving celebration begins even before the meal, as customers stop by to pick up the smoked turkeys and other prepared dishes they have preordered.
"I feel like Santa Claus or something handing out gifts," he says.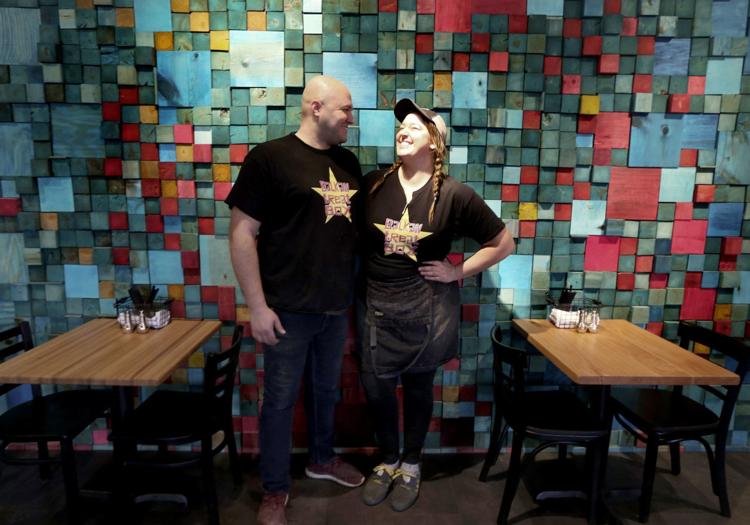 Loryn Nalic of Balkan Treat Box in Webster Groves rates Thanksgiving as her second-favorite holiday, behind only Halloween. For her Italian-Catholic family, she says, it has always been a holiday when they aren't expected to dress up for church.
"It always ends up turning into a party," she says. "There's lots of cocktails and charades, and all the food is usually brought by family members, and everything is made from scratch."
Nalic does do a lot of cooking, though she admits she has relinquished pie-making duties to her mother: "She makes amazing pies. I couldn't keep up."
Nalic's husband, Edo, is a native of Bosnia, and she says not only has he embraced Thanksgiving traditions, so has his family, which also immigrated to the United States.
"They actually have a Thanksgiving dinner with a traditional turkey, but then they throw in their holiday dishes ... things like burek and sarma," Nalic says.
"It's really fun to go to both families and have that different kind of experience."
For Bryan and Nina Prapaisilpa of Rice Thai Bistro in Winchester, Thanksgiving brings together the holiday's traditions and the flavors of their native Thailand.
"That's the day that everybody's off, so we are going to spend time together," Bryan says, "and sometimes we cook something with turkey, but I've got my own recipe to cook that."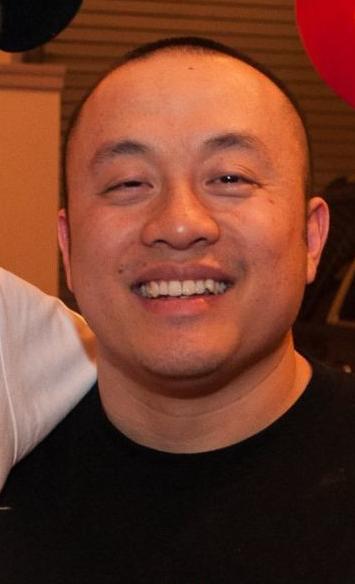 The Prapaisilpas stuff their turkey with a blend of Thai herbs, lemon grass, mushrooms, onion, cilantro, spices and chorizo. As the turkey cooks, they inject it with its chorizo- and herb-seasoned juices.
Qui Tran of Mai Lee in Brentwood and Nudo House in Creve Coeur and the Delmar Loop and his wife host Thanksgiving dinner at their house. The meal is traditional but with the addition of a Vietnamese soup like crab-tomato or bun bo hue.
"Because obviously I'm the soup guy, there's always one pot of something," he says.
Tran says his family embraced Thanksgiving as soon as they came to the United States as refugees from Vietnam.
"We came over here close to the Thanksgiving time, and we just celebrated Thanksgiving with the church that helped us (immigrate)," he says. "So we just jumped right in, and it's been tradition ever since.
"Then you learn about it, (and) you're like, 'OK, great, I'm glad we're celebrating Thanksgiving.' We're very thankful for being over here, too. We're like the pilgrims."
No time to cook this Thanksgiving? No desire to clean up all those dishes? We have you covered with our annual guide to restaurants that are o…