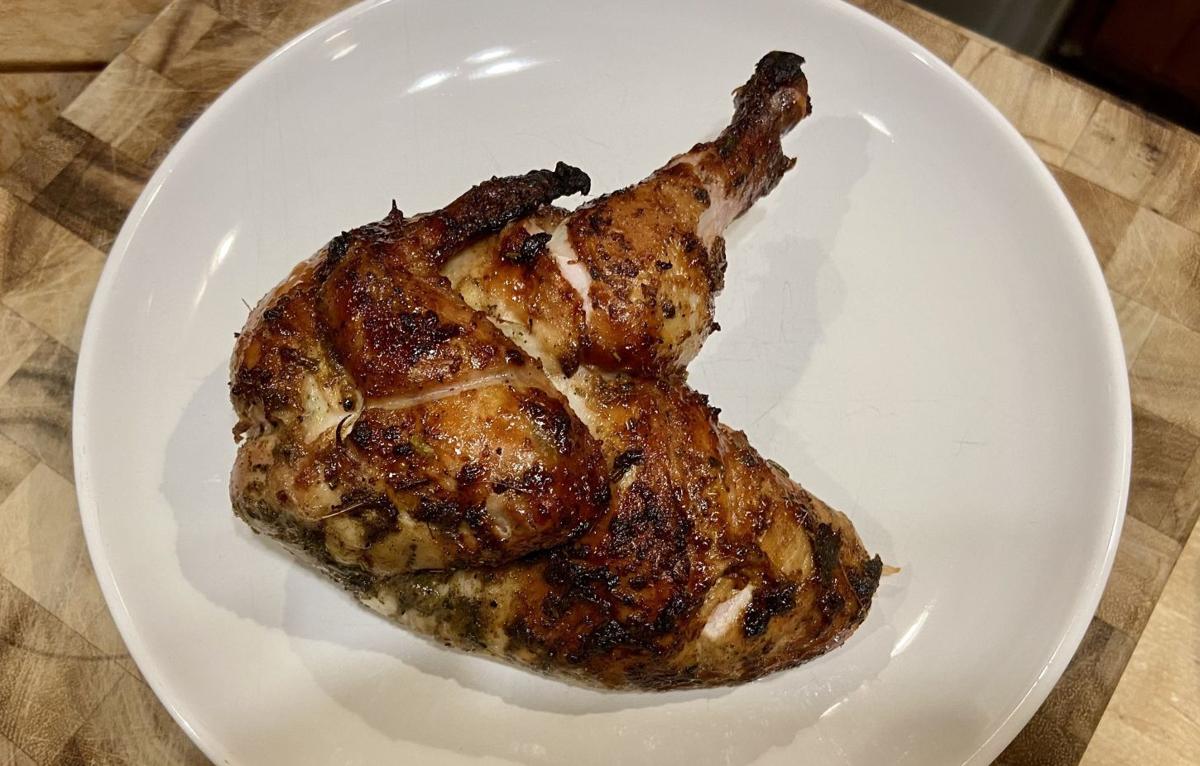 The video is hypnotic. Eight whole chickens flecked with herbs and packed tightly onto a rotisserie spit rotate above a bed of embers that does not merely glow with heat but somehow pulses with it. Three hours later, these chickens will come off the grill at Original J's Tex-Mex & Barbecue in University City. If you have not reserved a whole bird or part of one before then, you might be stuck watching the Instagram video until another opportunity tomorrow.
When I reviewed Original J's last February, Peruvian pollo a la brasa was not on the restaurant's menu. There was no rotisserie grill. Chef and owner Mike Randolph was still adjusting from the upscale establishments that had won him wide acclaim over the previous five years (the late Público, Randolfi's Italian Kitchen and Privado) to the quirks of fast-casual counter service and the orneriness of beef brisket.
It had been a "humbling experience," Randolph told me then. He mentioned Mike Tyson's maxim that everyone has a plan till they get punched in the face.
A month later, of course, the pandemic staggered the entire restaurant industry, and I have returned to Original J's this winter to find Randolph adjusting again — both adapting the restaurant to the current pandemic circumstances and rethinking its model for the future.
"When we reopen (fully), we do not expect to go back to what we were before," he says.
Randolph and his wife and co-owner, Liz, plan to convert part of Original J's space into a small market featuring meat, produce and prepared items such as sauces and queso.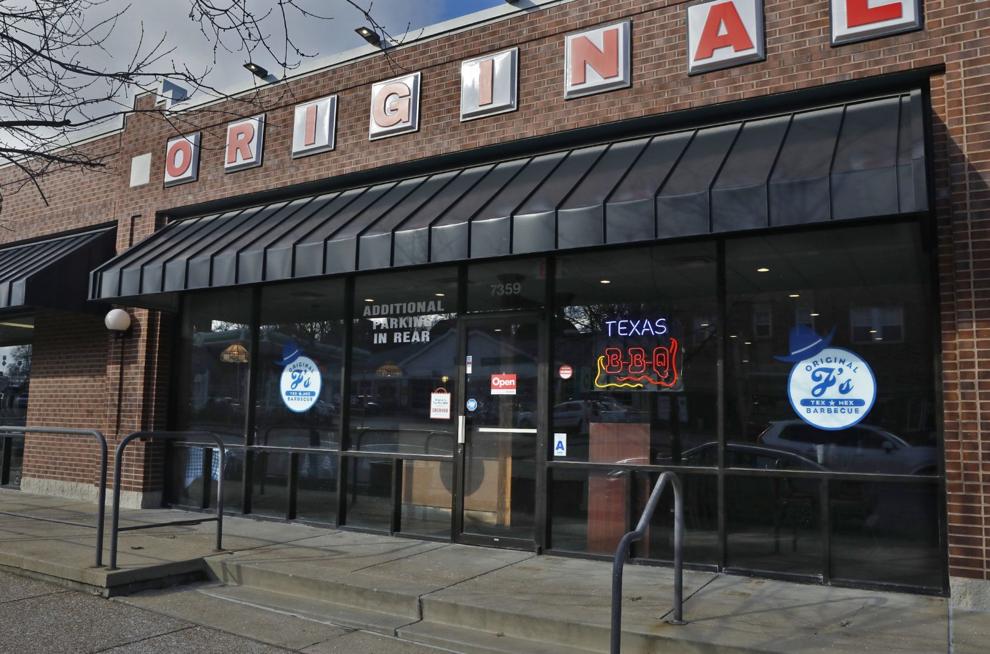 Meanwhile, Randolph has brought on board Andrew Enrique Cisneros, a talented young chef who worked for him at Privado. Cisneros, in turn, has drawn on his Peruvian-American background to launch Brasas, a pop-up menu featuring pollo a la brasa.
The dish is roughly a 16-hour process. Cisneros brines the chickens, marinates them in beer with herbs ("a ton of different herbs," Randolph says) and other ingredients, and then rubs more herbs under the skin before grilling them. The result is a succulent, snappy bird bursting with the flavor of all of those herbs and brushed with char and smoke.
You could happily eat this chicken by itself, possibly before you drive your takeout order home, but do not ignore the four accompanying sauces: huancaina, a very thick sauce of cheese and aji amarillo; the bracing crema de polleria, with black-mint paste; fry sauce punched up with rocoto chiles; and sharp, creamy aji verde.
For $27, Original J's delivers a pollo a la brasa meal: a whole bird, the four sauces, two small salads and two orders of steak fries, which are (unusually for steak fries) excellent, crisp and fluffy. This meal is more than enough for two and was plenty for my family of two adults and two young kids.
Randolph sees a future for family meals at Original J's, with the restaurant's brisket and pork potentially joining the new Brasas offerings. More generally, he says, he trusts Cisneros "explicitly."
"We use good local birds," Randolph says, "but at the end of the day, it's just (Cisneros) taking this (idea) and (for) three months giving us a really good chicken and almost every week progressively getting better and better."
Where Original J's Tex Mex & Barbecue, 7359 Forsyth Boulevard, University City • More info 314-202-8335; originaljs.com • Menu Barbecue, Tex-Mex fare and Peruvian rotisserie chicken • Current services Dine in; takeout • Hours 4-8 p.m. Wednesday-Friday, noon-8 p.m. Saturday, noon-7 p.m. Sunday
This recommendation is based on takeout meals. Restaurant operations are in flux during the coronavirus pandemic. Please contact the restaurant directly for the latest hours and services. Delivery may be provided by a third-party service.