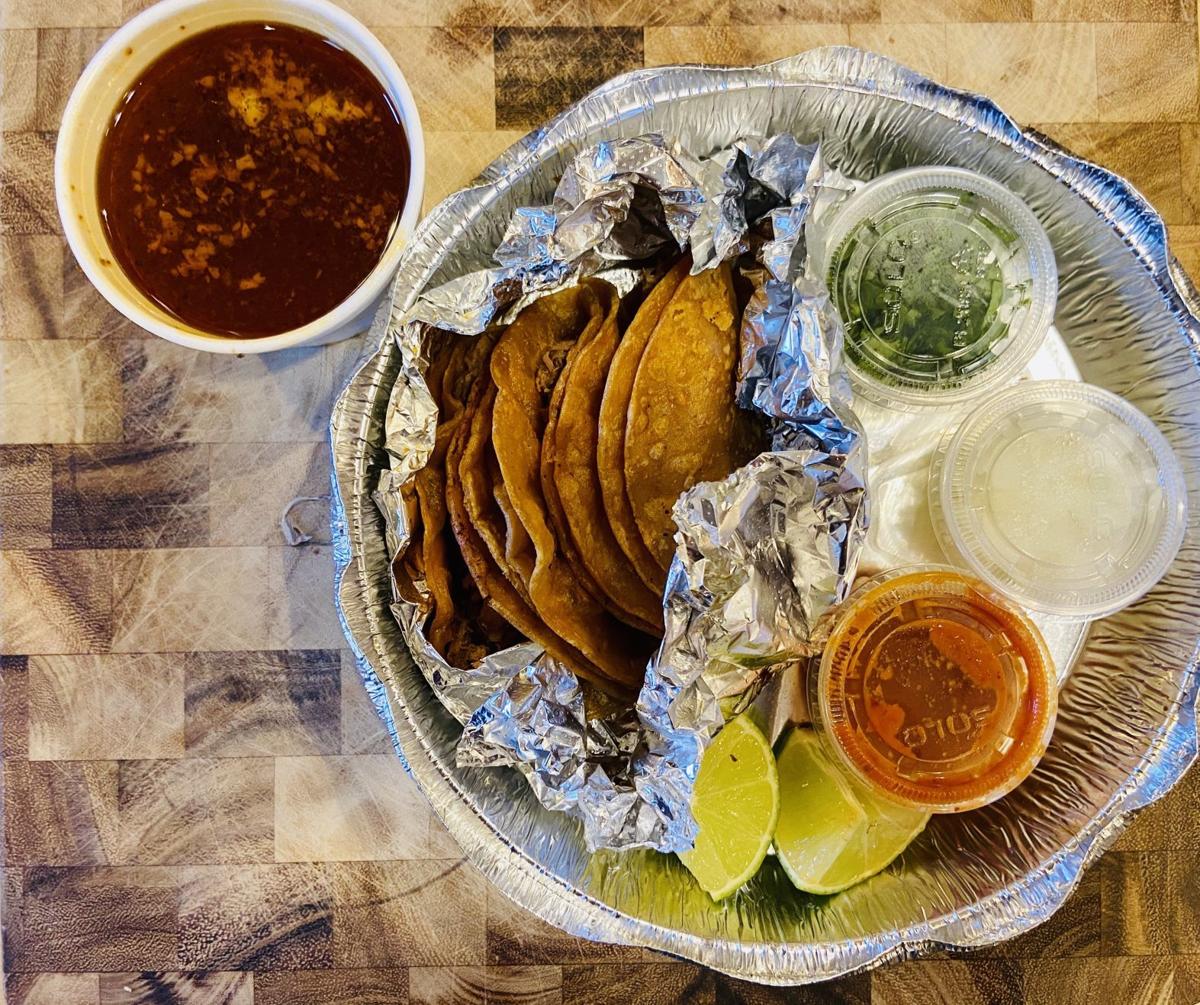 While I was waiting outside for my takeout order from Tacos La Jefa last Sunday, a passing car slowed down.
"That taco place open?" someone in the car asked.
At first, the question surprised me. Tacos La Jefa doesn't have its own storefront. It's one of a few concepts operating inside Urban Eats, a shared kitchen in Dutchtown. Signage for Tacos La Jefa is minimal.
What's more, Tacos La Jefa has been holding weekend-only pop-up services at Urban Eats only since mid-September — and not every weekend since then, either. How could it already be as familiar as "that taco place"?
But word about Tacos La Jefa had been spreading even before the "official" location opened. I first heard about the backyard stand featuring beef birria tacos and quesabirria through social media this summer.
In fact, Heriberta Amezcua — la jefa of Tacos La Jefa — has been selling her food at various area Hispanic festivals for many years now, her granddaughter Michelle Guzman tells me, and Amezcua began selling birria plates out of her home two years ago.
Photos and videos of that birria and the brick-red consommé in which the beef cooks had drawn me to Urban Eats. Tacos La Jefa was that taco place.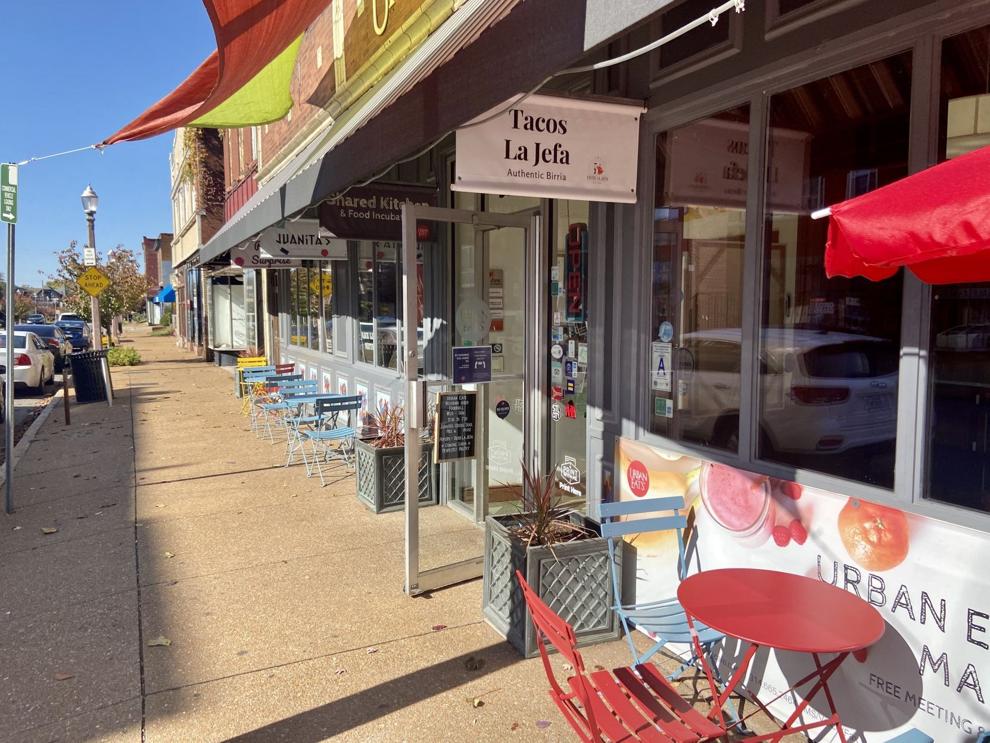 Guzman says opening a restaurant has been one of her grandmother's dreams. In fact, Amezcua had planned to open a restaurant this year.
"But of course, COVID hit, and it was not the best idea to open a restaurant right now," Guzman says.
Amezcua is a native of Guadalajara, Mexico, in the state of Jalisco, which is the home of birria, a stew of goat (traditionally) or beef in a spicy broth. Over the past few years, beef birria served in tacos or as quesabirria has become a social-media sensation in the United States.
Guzman says featuring birria at Tacos La Jefa was a "no-brainer" given the dish's popularity.
"You can't really find birria anywhere here in St. Louis or in the Illinois metro area," she says. "Because we migrated from Mexico, we've been looking for authentic Mexican food, and of course there's really good places out there. But, you know, it's nothing like your grandma's home cooking."
Amezcua, assisted in the kitchen by Diana Guzman (Michelle's sister), cooks the beef in the consommé for six to eight hours. The meat is pull-apart tender, its natural flavor redoubled by the broth's beef-stock base and both sharpened and deepened by the melange of chiles and spices.
You can order birria as a straightforward taco, the meat nestled inside two corn tortillas that have been crisped on the grill. The quesabirria gilds the birria with melted cheese inside a grilled tortilla (corn for the small, flour for the large). The birria plate serves the luscious meat with sides of beans, rice, a stack of tortillas and a little cup of consommé.
That consommé, whether included with your order or purchased a-la-carte (order more than you think you'll need), is essential. Dip your taco in it. Sip the elixir by itself. The flavor is as rich as the meat, the body silken.
The consommé's impact is inescapable. Amezcua dunks the corn tortillas for tacos in it before she puts them on the grill; she ladles consommé over each quesabirria as it cooks. The flavor and texture will linger in your memory as you eagerly await Tacos La Jefa's next service.
Tacos La Jefa returns to Urban Eats (3301 Meramec Street) this weekend for takeout-only service from 11 a.m.-6 p.m. Saturday (Nov. 7) and 11 a.m.-5 p.m. Sunday (Nov 8). Tell every passing car.