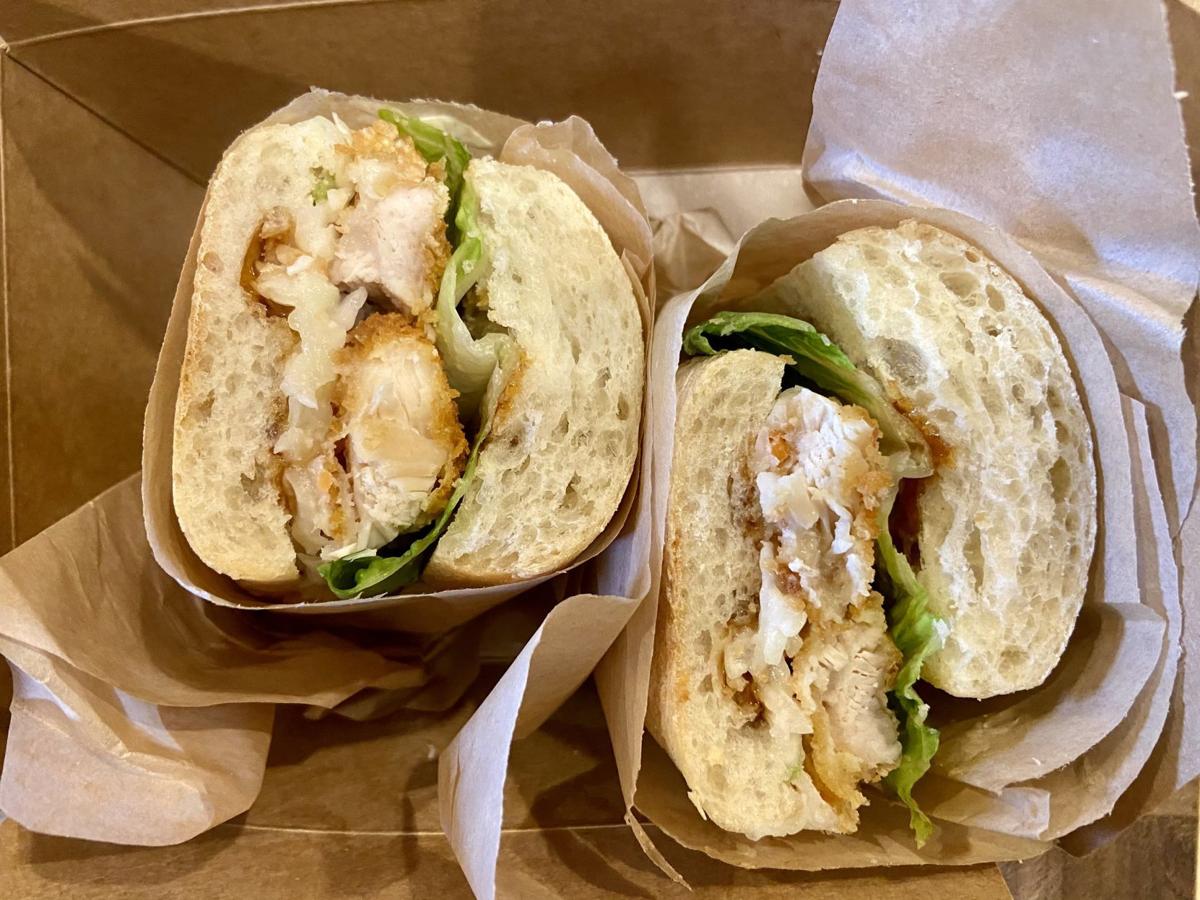 When I recommended Phillies Cheesesteaks a couple of weeks ago, it reminded me to tell you about the cheesesteak at Zenwich. I should have mentioned this sandwich already, but over the past few months, I have eaten much of the menu at this Central West End restaurant, and I couldn't decide where to begin.
As its full name makes clear, Zenwich's Korean Cheese Steak looks beyond Philadelphia for inspiration. The base is brisket that has been marinated with soy sauce, ginger, pineapple and other ingredients that owner Chai Ploentham wouldn't reveal. I would love to uncover those secrets. For now, though, I'll focus on the pineapple, which plays the role Asian pear often does in bulgogi marinades, tenderizing the meat and imparting some sweetness.
The cheesesteak's brisket is very tender, and its flavor might evoke thoughts of bulgogi, but this sandwich succeeds as its own dish. There is the cheese, of course, a judiciously modest portion of gooey, stretchy mozzarella. Portobello mushrooms fortify the brisket, while onions, scallions and a splash of sesame oil accent it. All of this fits between the halves of an airy but substantial ciabatta roll.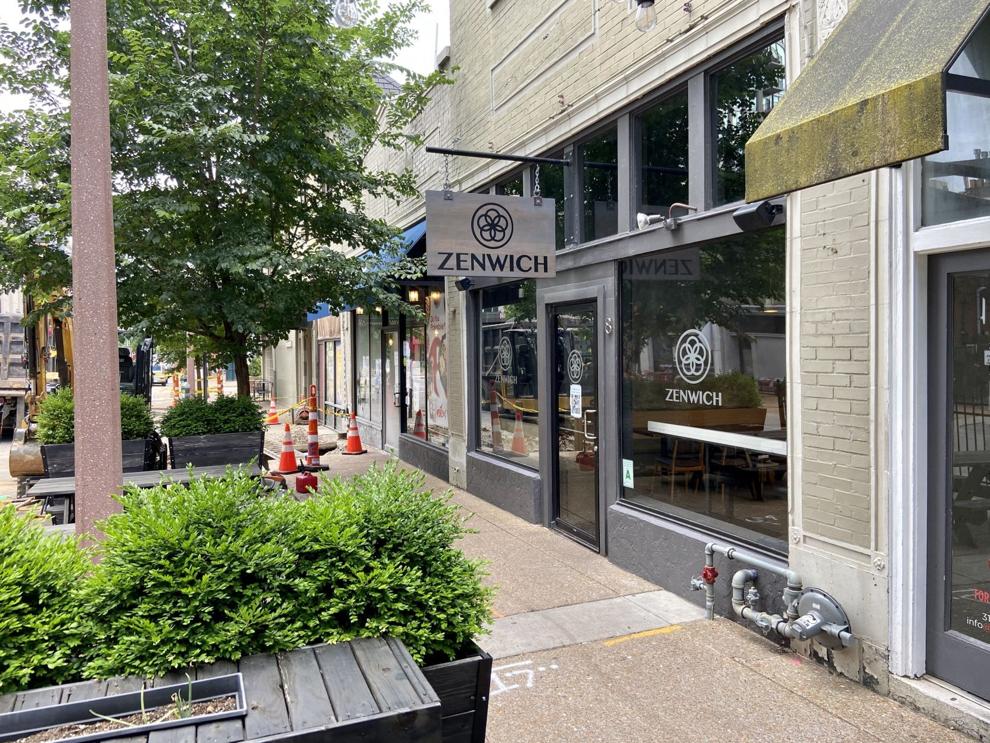 The takeout-only University City restaurant serves both steak and chicken cheesesteaks.
Ploentham, who also owns Blue Ocean Sushi in the Delmar Loop, brought Zenwich and its Korean Cheese Steak to St. Louis last June. Zenwich's original location is in Elmhurst, Illinois, a suburb of Chicago. Ploentham knew it first as a customer — he splits his time between here and Chicago — and bought it from the original owner in 2019.
The sandwich menu is the same in both cities, a half-dozen creations served on ciabatta bread. (Rice-paper wraps and quinoa bowls are also available.) Each showcases an economy of flavor, with exactly the right number of components.
Two crabcakes, small and flat but with the true, sweet flavor of blue-crab meat, benefit from nothing more than a garlic-basil aioli, a dab of Sriracha and, for textural contrast, baby arugula. Likewise, light, crisp chicken katsu receives a little extra snap from romaine lettuce and coleslaw and a touch of teriyaki-sauce sweetness.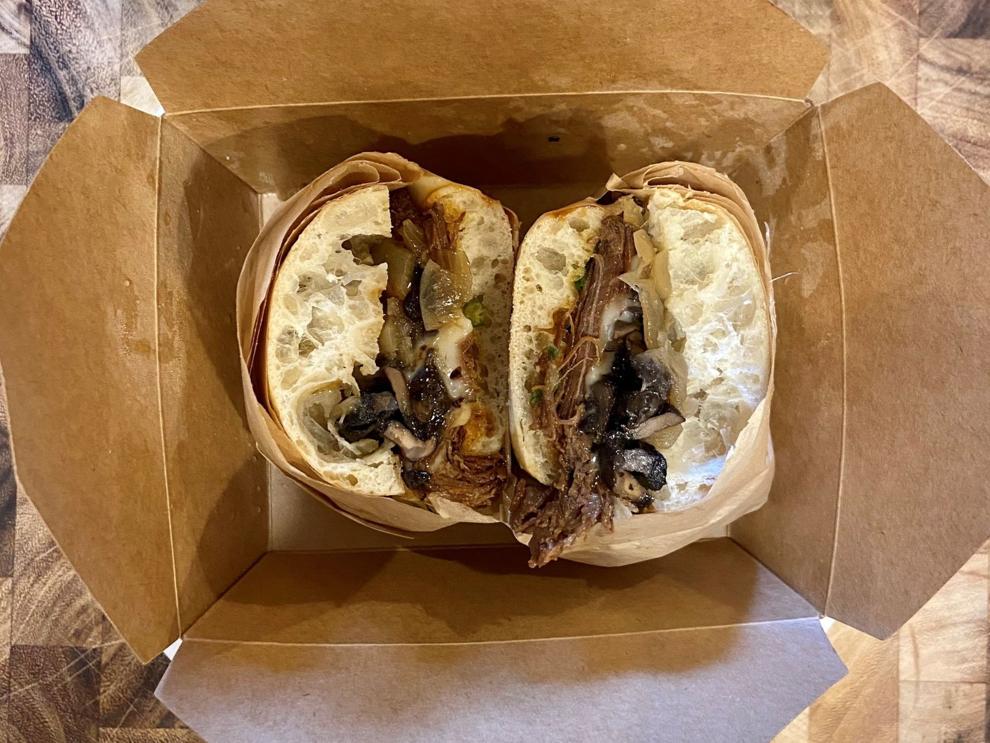 Which is not to say every Zenwich sandwich is restrained. The Spicy Garlic Shrimp gives its plump shrimp both a crunchy, pungent garlic garnish and the luscious smack of a spicy aioli, while the Thai BBQ Pork Belly sandwich outfits its slices of roasted pork-belly with a bright arrangement of jalapeño, cilantro, red onion, carrot and pickled cucumber.
In St. Louis, Plonetham has added a few of Blue Ocean's ramen styles to the menu. These are more aggressively seasoned than the sandwiches: a sticky pork-bone broth imbued with the funky sweetness of black garlic; the Spicy Miso, its umami-laden dashi broth enlivened with crushed chiles.
Though Blue Ocean is already established — and only a few miles to the west — it wouldn't surprise me if Zenwich became as well known for its sandwiches as its ramen. My favorite might be the Taiwanese Spicy Beef, thinly sliced beef in a dashi-shoyu broth turbocharged with both crushed chiles and chile oil, but also undergirded by the mellow sweetness of caramelized onion.
If you order ramen for takeout, as I did, the broth is packaged in a separate container. But the rest of the bowl is plated as if it were being served in the restaurant: a fan of pork slices here, an artful sprinkle of scallions there. It is a small gesture, but so welcome.
Zenwich might have also cracked the french fry takeout dilemma. The restaurant's fries are exceptionally skinny and remain crisp even after being boxed up and driven home. Be sure to order the seasoned version, which tease with an unexpected sweetness before yielding to a lingering, tingling heat.
Where Zenwich, 8½ South Euclid Avenue • More info 314-833-3165; zenwich.com • Menu Sandwiches and ramen • Current services Dine-in; takeout; delivery • Hours 11 a.m.-8 p.m. daily
This recommendation is based on takeout meals. Restaurant operations are in flux during the coronavirus pandemic. Please contact the restaurant directly for the latest hours and services. Delivery may be provided by a third-party service.