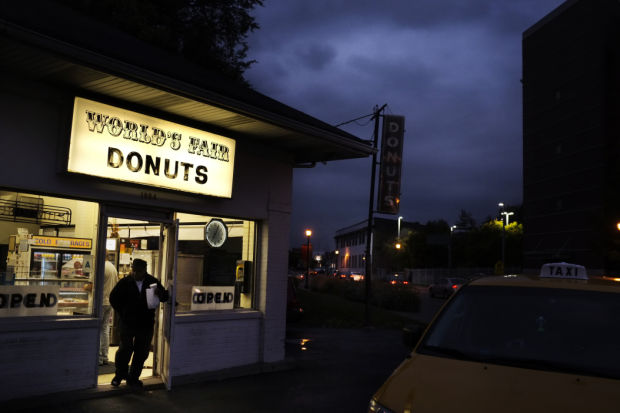 World's Fair Donuts closed temporarily on July 16. The beloved Southwest Garden shop won't welcome back fans of its doughnuts, fritters and coffee for at least a couple more weeks.
Peggy Clanton, who owns World's Fair Donuts with her husband, Terry, fell over a fan in her bedroom on July 15. She went to the hospital the next day and has been confined to a hospital bed since then with a broken pelvis and broken hip sockets.
In her absence, the small shop that she and her husband have operated for 43 years has been unable to reopen.
Clanton is currently recovering at Delmar Gardens-West. She says she is improving every day, and she wishes she could be back in her shop. She has enjoyed receiving phone calls from World's Fair Donuts regulars.
"Those people are my extended family, and I really do miss them," she said.
Doctors will evaluate Clanton's progress next week, and she hopes to reopen World's Fair Donuts, 1904 South Vandeventer Avenue, by Aug. 15 at the earliest.
"As soon as I can get around with a walker, by George, I'll be back," she said.