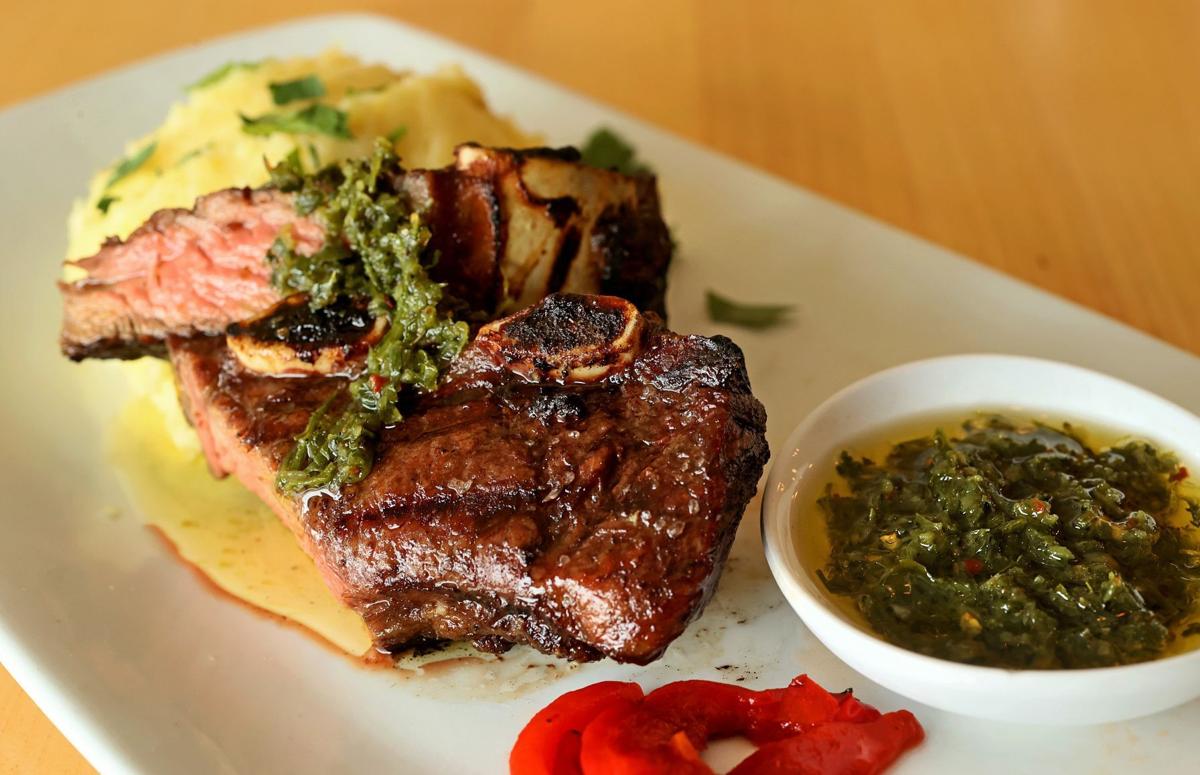 The energy of a busy restaurant is as welcome as it is obvious. I didn't realize how much I had missed a conversation half-shouted over the Yahtzee-dice rattle of bartenders shaking cocktails they will pour into actual glasses rather than oversized Capri Sun pouches.
But if the restaurant energy you crave is both more subtle and more unpredictable, I suggest a visit to Asador del Sur in Maplewood. Each time you glance at its menu, you will suspect that someone has swapped in a freshly printed copy that has added something else you must try.
Maria Giamportone and Daniel Gonzalez opened Asador del Sur last August. It is the first restaurant for the married couple together. Giamportone herself owned a restaurant in Miami circa 1995 featuring the cuisine of her native Ecuador. She was young and also had a baby, she told me in a phone interview, and it was too difficult to operate a restaurant on top of that.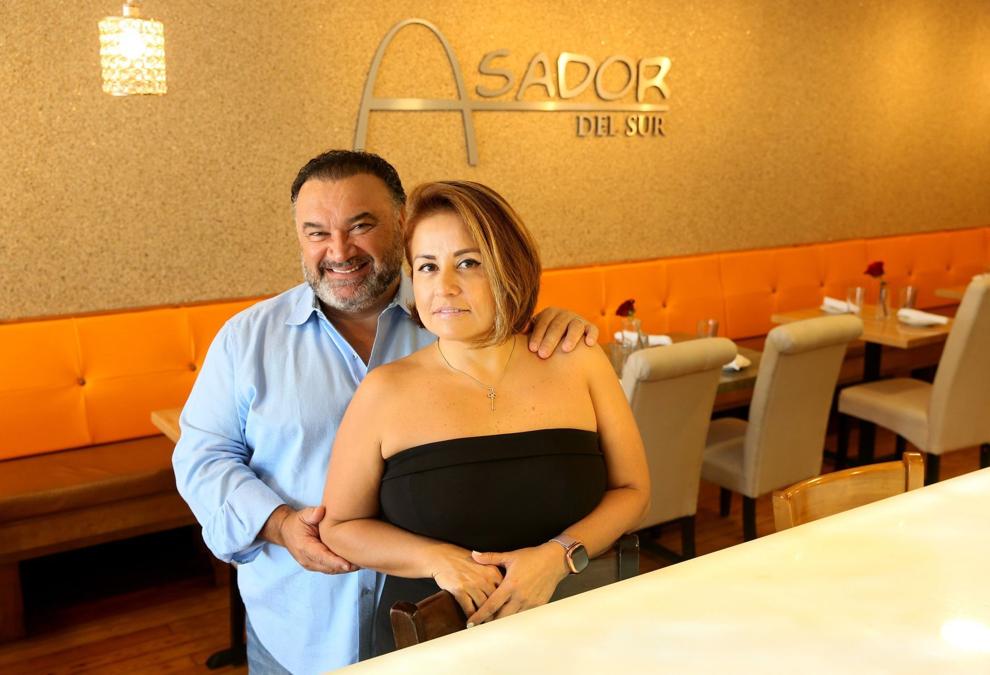 Still, the appeal of owning a restaurant stuck with Giamportone: "You want to show or give a little piece of what you like." She graduated in 2012 from Le Cordon Bleu culinary school in Miramar, Florida. (Gonzalez loves to cook but has received no formal training.)
The couple moved from Miami, where they still run a commercial cleaning company, to St. Louis, where Giamportone's brothers already lived. For Asador del Sur, they picked the Maplewood storefront that was the home of two excellent restaurants last decade, Home Wine Kitchen and Reeds American Table. The first-floor dining room retains the basic layout of those previous occupants, with the bar and most dining tables along opposite walls. When busy, the space feels comfortably full but not crammed.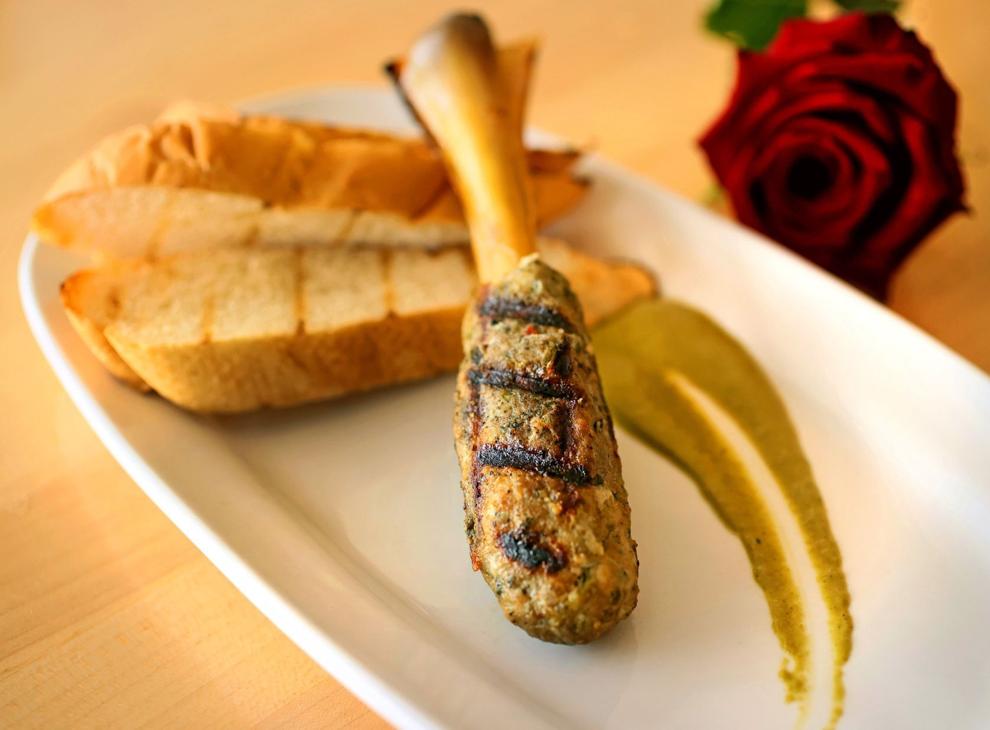 The easy summary of Asador del Sur is that it brings together the grilled meats of Gonzalez's native Uruguay and the seafood of Giamportone's Ecuador. And it is difficult not to lead with those meats. With its gas-fired grill and no seasoning beyond coarse salt — no charcoal or wood smoke — the restaurant cooks a 24-ounce, bone-in rib-eye to rival any other in town. The grill sears a diamond crosshatch into the steak rather than a stem-to-stern crust, but the char is enough to both sharpen the meat's primal, bloody flavor and contrast its softened-butter texture.
This rib-eye is only the third-best of the steaks at Asador del Sur. The entrana (skirt steak) is chewier by nature, but it delivers a more comprehensive char and a stronger beef flavor. Best of all is tira de asado, beef short ribs cut into skinny strips along short segments of bone. Grilled, these ribs marry the intensely beefy chew of the skirt steak with the suppleness of the rib-eye.
The steaks (and numerous other dishes here) benefit from dabs of the house chimichurri served with them, verdant parsley in olive oil with a mild bite of garlic and onion. The steaks don't need much else, though as your side you should order the fries, which are on the thicker side but crisp and remarkably light.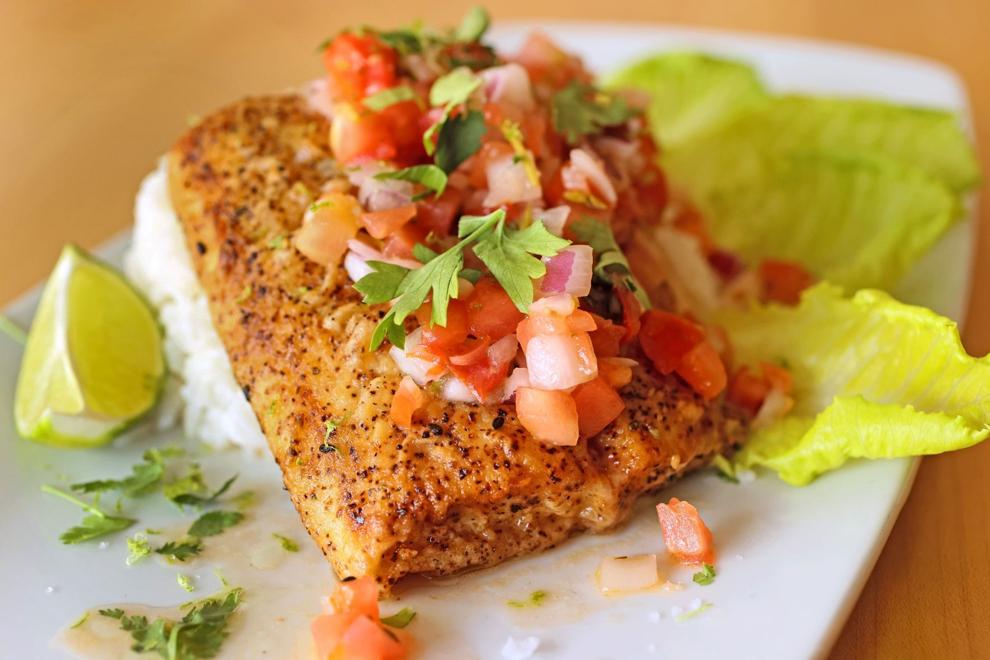 You will notice the impact of rising food costs. The bone-in rib-eye is $58 on the current menu, up from $48 on the earlier menu still posted on Asador del Sur's website as I write this. I mention this not as a criticism — the rib-eye is great, its price justifiably comparable to the Capital Grille or Ruth's Chris Steak House — but as a heads-up to those who are just now easing back into upscale dining.
Meanwhile, pandemic-related issues have complicated Asador del Sur's seafood selection. Carabineros a la plancha, a dish featuring red prawns from Spain that Giamportone touted as a favorite when the restaurant opened, are off the menu right now. The menu does list grilled langoustines from South Africa, but these weren't available both times I tried to order them.
You will find salmon given a steak-like treatment, grilled and served with chimichurri, mashed potatoes and asparagus. A more compelling plate is pan-seared mahi-mahi, its gorgeous golden-brown crust and firm flesh brightened by a zesty salsa criolla.
My favorite seafood dish is tucked among the many appetizers: patacones rellenos (patties made from plantains that have been fried, smashed and then fried again) topped with plump shrimp that have been supercharged with lime juice, garlic and bird's eye chile. It doesn't taste like the ocean, but it captures that first splash of a wave, joyous and stinging.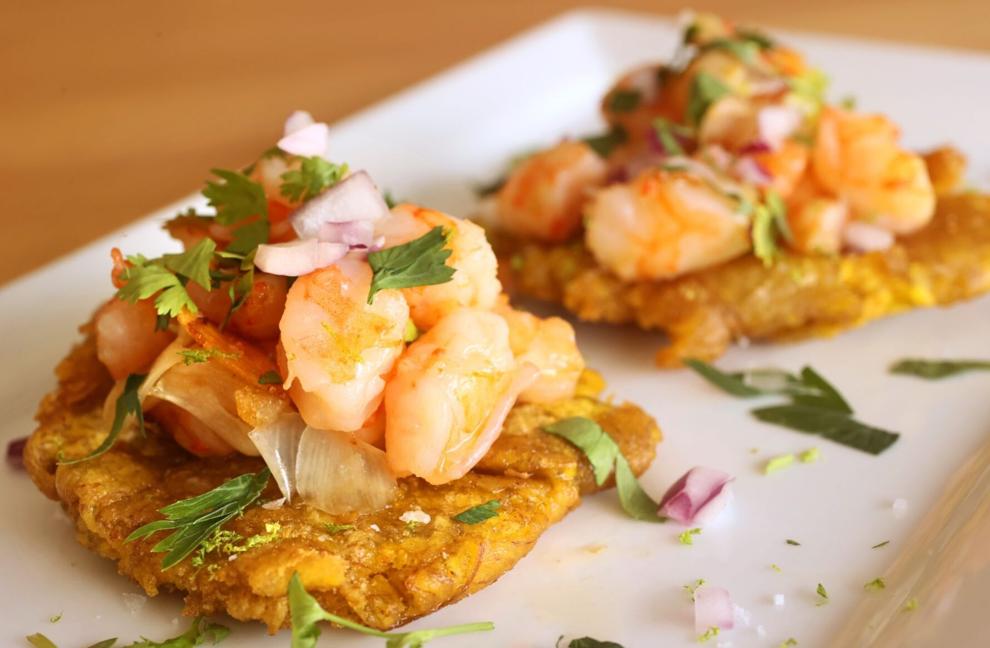 Such gems sparkle throughout the menu, but at the risk of overlooking some, I want to focus on two: grilled sweetbreads and chorizo de cordero. The latter is a simple wonder of a sausage, ground lamb heady with cumin and its own grassy flavor formed around a lemongrass stalk. There is no casing, so each bite is tender rather than snappy.
Sweetbreads have never really caught on in St. Louis, but when you do encounter them, they are often described as mild and creamy. Neither applies at Asador del Sur, where the texture is firmer — think dark-meat chicken — and the grill blisters the surface of the sweetbreads with pops of crackling sweet char.
The beverage program favors wines from South America, Spain and Portugal as well as both South American and more broadly Latin American cocktails, including takes on the Brazilian caipirinha and the Peruvian pisco sour. Take a moment amidst the cocktail shakers clanking and the steaks sizzling to reflect on how fortunate we are that Asador del Sur has opened here.
We are currently not assigning star ratings to restaurants. This review is based on dine-in service. Contact the restaurant directly for the most up-to-date hours and operating procedures.
Where Asador del Sur, 7322 Manchester Road, Maplewood • More info 314-802-8587; asadordelsur.com • Menu Uruguayan, Ecuadorian and other South American fare • Current services Dine-in; patio; takeout • Hours Dinner Monday and Wednesday-Sunday, lunch Wednesday-Friday, brunch Saturday-Sunday (closed Tuesday)