In May, the chef and restaurateur Bernie Lee closed his downtown west restaurant Hiro Asian Kitchen, ending a six-year run. In June, with only a few days' forewarning, he debuted a new project, Akar, in a cupboard of a space in Clayton. The quick turnaround wasn't as dizzying as the change in scale.
I didn't bring my tape measure to Akar, but I suspect its dining room, which seats 14, would have fit comfortably in Hiro's bar area. I am less certain but not unconvinced you could have wedged Akar's dining room and kitchen into Hiro's bar.
The space is intimate by default. In the evening, in the soft light cast by the three mesh-covered light fixtures Lee designed himself and had custom-made in Indonesia, it is — to use a word largely obsolete in the contemporary restaurant lexicon — romantic. Fittingly, Akar shares this stretch of Wydown Boulevard with Zoë Robinson and Ny Vongsaly's family of unapologetically adult restaurants, Bar Les Frères next door, and I Fratellini and Billie-Jean across the street.
Akar is the Malay word for root, and Lee has framed the restaurant as a journey rooted in his family, his native Malaysia and his international travels. The food at Hiro, which I included in the first five editions of my annual STL 100, also traversed borders, from Malaysian curry to ramen to Korean-style fried chicken, but you could have described its menu, if imperfectly, as "pan-Asian."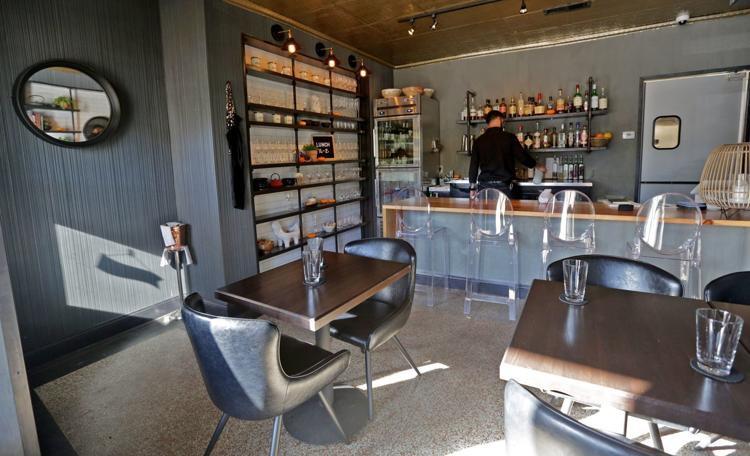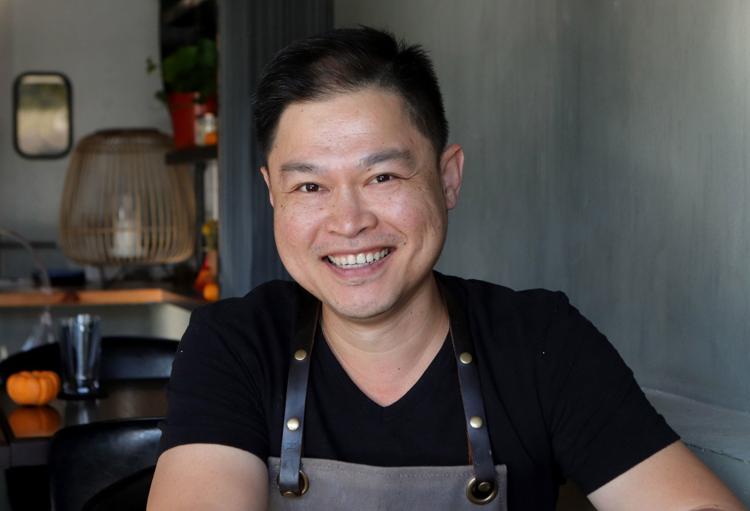 At Akar, Lee leaves this tired descriptor behind. (He is also joined in the kitchen by Samantha Pretto, the former executive chef of the Dark Room in Grand Center.) The best dishes on the slender menu — at dinner, four main courses, six appetizers and some sides to share — can startle you with unexpected juxtapositions.
I have grown tired of cauliflower in nearly all its forms, but Lee gilded a roasted-cauliflower bisque ($11) with coconut cream and then jolted it with the sweet and herbal tang of a Meyer lemon oil. With a garnish of crisp spiced "rice noodles" (really a tribute to fried Indian snacks) for crunch and mild heat, the bisque reminded me not simply that I once liked cauliflower, but that cauliflower does not magically appear on sheet pans and crudite platters but begins as a living, sun-dappled thing.
As part of some seasonal changes, Lee recently replaced this cauliflower bisque with a kabocha-squash version. I also can't guarantee the fish-of-the-day preparation will be identical on your visit, but you should probably order it regardless. My piece of halibut ($35) arrived on a bed of venere rice with pickled peppercorns and capers, a visually arresting composition of white on black with pops of pink and streaks of green.
The halibut was perfectly cooked: skin crackling, flesh tender but not collapsing. But this was only the third most compelling part of the dish, after the toasty-sweet rice with its sharp and salty accents and, especially, the curried shrimp bouillon on which everything sat, a spoon-coating umami bomb.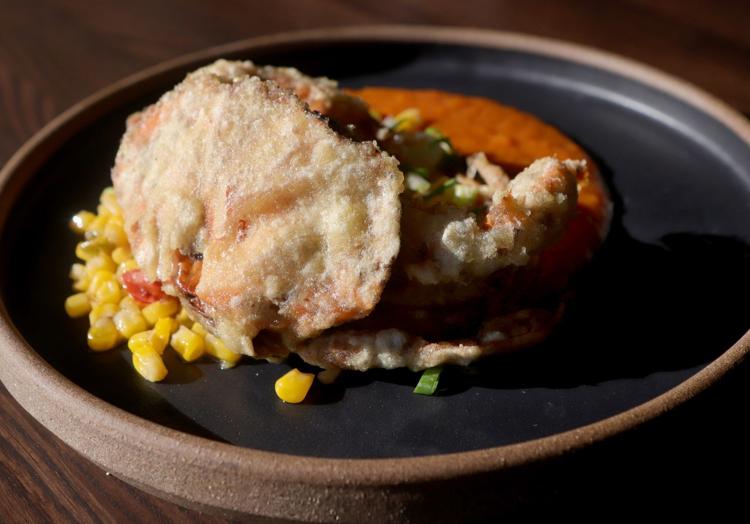 Not every juxtaposition is so dramatic. Pickled cucumber and pineapple enliven a sensible pairing of juicy chicken meatballs ($12) and a satay-style peanut sauce. Tempura-fried soft-shell crab ($17) riffs on Singapore chile crab, with a tomato-based chile sauce and juicy corn kernels.
Other dishes speak of comfort: roasted Cornish hen ($25), with a mushroom stuffing and sticky rice, brightened by a ginger-scallion jam; a honking beef short rib ($32), the already luscious meat further enriched with a silken, sambal-spiked demi-glace. The short-rib dish as a whole requires tweaking, though. The mashed peas in my order needed salt or another seasoning, while a clove of roasted garlic needed more time in the oven.
I also quibbled with the bread pudding I ate for dessert after my first dinner at Akar, a leaden, pumpkin-based version. Thankfully, the kitchen has replaced it with a breezier version with coconut and banana ($12).
Given Akar's size, a reservation is basically essential. They are offered at 6 and 8 p.m. (When the patio is open, it is seated on a first-come, first-served basis.)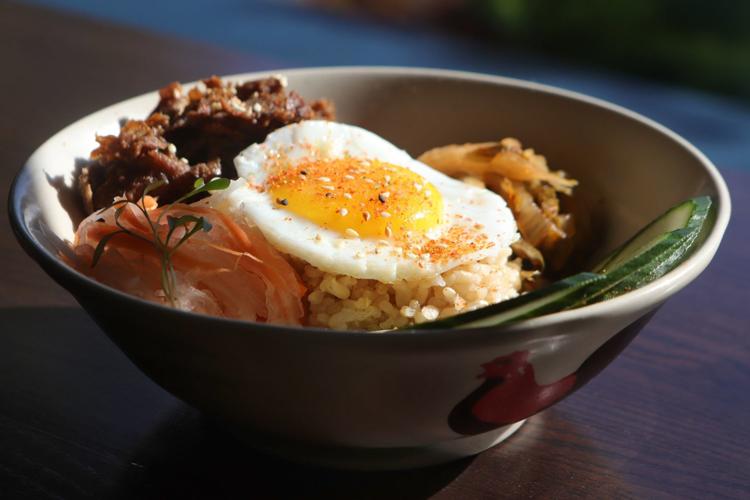 Lunch is more casual, with an even more compact menu: a soup, a salad, a banh mi and a few dishes grouped as grain bowls. If, like me, your eyes glaze over at the mention of grain bowls, power through and order the bibimbap ($14). A purist might object to serving the bulgogi beef and sunny-side-up egg with a blend of brown rice and quinoa, but I was persuaded. And as I chased the bibimbap's seemingly bottomless flavors — kimchi, chile, apple gochujang, pickled daikon and radish — I thought the bowl, like Akar itself, must somehow, magically, be bigger than it is.
Where Akar, 7641 Wydown Boulevard, Clayton • Three stars out of four • More info 314-553-9914; akarstl.com • Menu Contemporary fare • Hours Dinner Tuesday-Saturday, lunch Tuesday-Friday, brunch Sunday (closed Monday)
Stay up-to-date on what's happening
Receive the latest in local entertainment news in your inbox weekly!