Midway through the tasting menu at Bulrush, Rob Connoley's long-gestating and painstakingly researched meditation on historical Ozark foodways and locally foraged ingredients, Connoley sets in front of me a covered ceramic bowl shaped like an acorn.
"This is your doughnut course," he says.
The idea of a doughnut course nods to the Germans who immigrated to the Ozarks. This particular version of the doughnut course is a fine encapsulation of Bulrush, which opened in April in Grand Center and easily ranks as one of the best new restaurants of 2019 and several preceding years.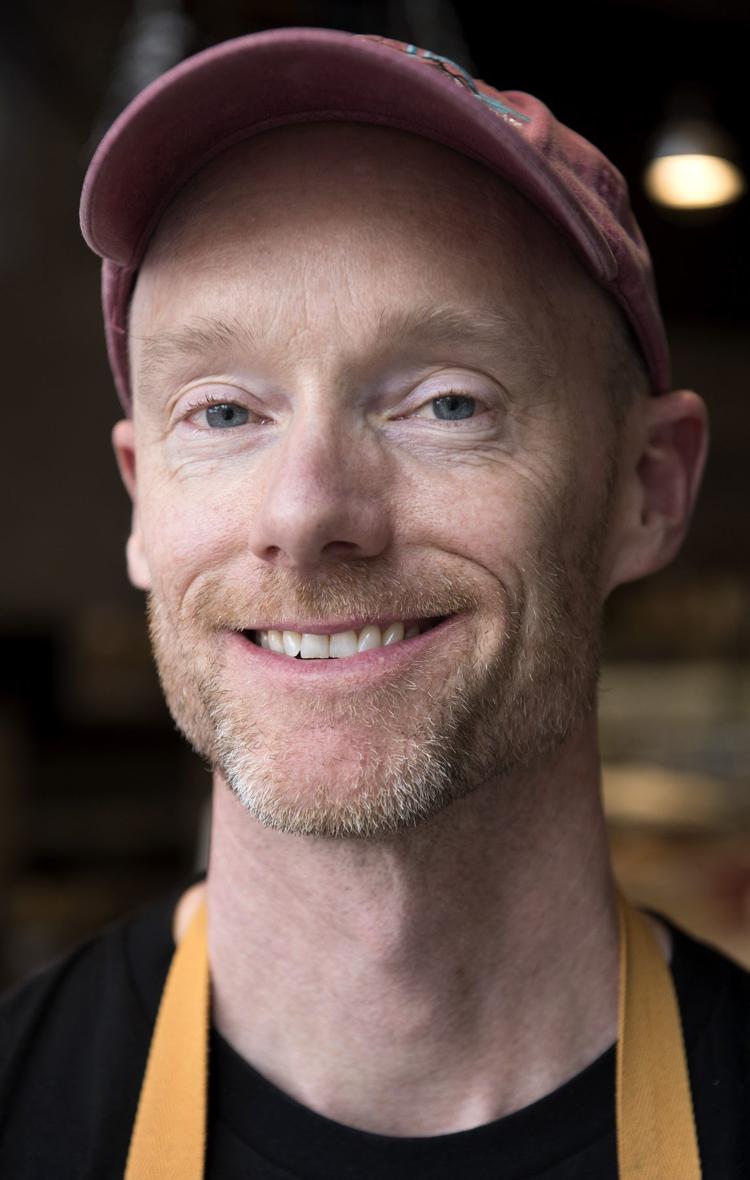 First, there is the acorn-shaped bowl itself, a beautiful piece. Vincent Stemmler, an art student at Southern Illinois University Edwardsville, fashioned 30 of these for Connoley, each subtly different from the others. The service vessels and flatware, the music and light: Each element at Bulrush feels considered. Everything carries weight.
Removing the acorn bowl's cover releases an autumnal puff of persimmon-wood smoke. The doughnut is a sphere of fried acorn flour filled with a charred-cabbage custard. It sits on a cushion of a white chocolate-potato mousse with black-walnut pickling liquid, hazelnut praline and a small piece of root vegetable cooked sous-vide then finished on the grill (turnip, then rutabaga when I returned two weeks later).
Scattered over the doughnut are Swiss chard leaves that have been brined in the black-walnut pickling liquid and then dehydrated. These are meant to evoke fallen leaves. I generally don't snack on underfoot foliage, but this far into Bulrush's tasting menu I'm a happy captive to Connoley's whims.
I get it, I think. The chard and the memory of the woodsmoke paint the sweetness of the mousse and the praline in earthy, fecund shades. Against this, the sharp, vegetal essence of the charred-cabbage custard and the light, nutty doughnut encasing it stand out like a chanterelle mushroom from the forest floor.
It is the foraging experience in doughnut form. Which is unusual and brilliant — and funny. Bulrush is more laid-back than a "painstakingly researched meditation on historical Ozark foodways and locally foraged ingredients" might suggest.
Connoley's culinary career has followed its own unusual arc. He obtained a doctorate in social psychology of sport and exercise, and he was working in nonprofit management when he and his husband, Tyler, opened a gourmet grocery called the Curious Kumquat in 2004 in tiny Silver City, N.M.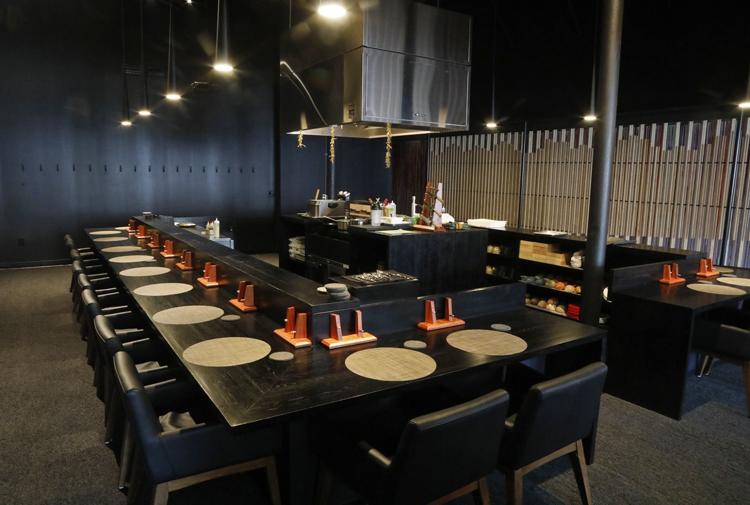 The acclaimed chef closed his New Mexico restaurant to return to his native St. Louis.
In 2016, the Connoleys moved from Silver City to Rob's native St. Louis. All along, his plan was to open Bulrush. Finding a location took time, though — enough time that he opened the short-lived Squatter's Cafe inside KDHX's Grand Center headquarters.
Meanwhile, Connoley continued his studies of traditional Ozark cuisine. He did research at university libraries in Springfield, Mo., and Fayetteville and Little Rock, Ark., and pinpointed the period from 1820 to 1870 as the prime era to be reimagined for 2019. Anything later risked homogeneity.
Bulrush doesn't look or feel like a period piece. The design by SPACE Architecture + Design is strikingly modern. Directly inside the entrance is the spacious bar area, its minimalist contrast of cool concrete floors and warm wood bar offset on one wall by shelves of cookbooks and on the other by a long piece of art the restaurant's staff created by dripping paint in colors inspired by persimmon.
The bar, overseen by beverage manager Chris Voll and bartender Kelsey Shelton, follows the kitchen's local, foraged aesthetic. Instead of a margarita, there is the Sun-Baked Bricks, tequila and Curaçao with paw paw and mulberry. Spring spicebush gives bourbon an invigorating lift in the Bald Fact.
You can eat at the bar, too, from a small a-la-carte menu intended for walk-in diners. Grilled venison ($19) over Missouri jasmine rice is tender and strongly flavored — you are definitely eating venison — but not aggressively gamy. I especially like the contrasting accents of kimchi and a persimmon tzatziki sauce.
The tasting menu is $100 per person, inclusive of tax and service, as all Bulrush's prices are. (The tasting menu can accommodate vegetarian, but not vegan, diners.) The host leads you to the much more dimly lighted dining room, an inner sanctum set apart by a wood-slat partition. You sit at a rectangular tasting counter around an open kitchen, where Connoley and his sous chef and kindred foraging spirit Justin Bell cook and take turns serving you.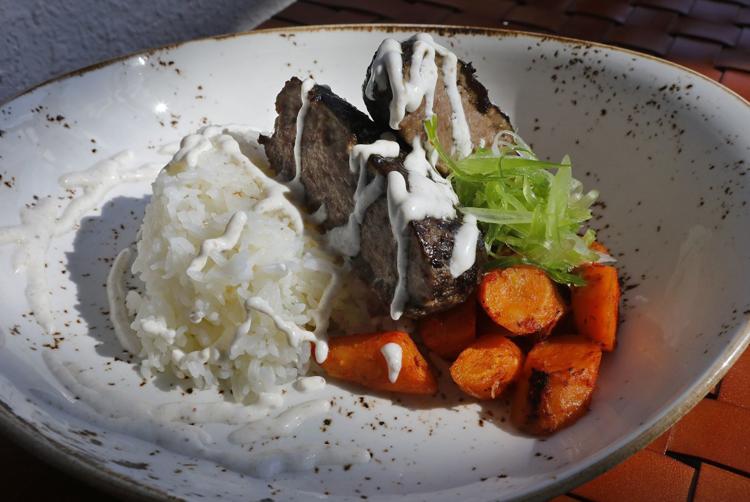 The first course sets the tone, both jarring and familiar. On my initial visit it is strawberry amazake (the Japanese fermented rice drink, made here with Missouri jasmine rice) suspended inside a gumball-sized cattail-pollen shell with another gumball of yogurt-crème fraiche ice cream, whipped amazake and pickled strawberry with green-tomato marmalade and yucca-blossom marmalade.
Letting the whole amazake ball pop in my mouth and chasing it with the rest of the dish is electrifying, a current of early summer. It provokes a childhood memory of sneaking illicit spoonfuls of ice cream directly from the carton.
Connoley rigorously follows the seasons and his restless creativity. At my second dinner, this first course looks more or less identical, but a cherry amazake now fills the cattail-pollen shell. It delivers a more nuanced burst of sweetness, a teasing tartness. The pleasure is slinkier, more adult.
In just the two weeks between my dinners, fascinating changes occur. At one dinner, there is a pork-venison pate brightened with cooked-down collard greens and a green-tomato aspic. The next visit, the pate is made with chanterelles, and the only meat is a bit of ham hock that accents the dish alongside pickled chanterelles and peaches and a sauce of grilled, spiced peaches.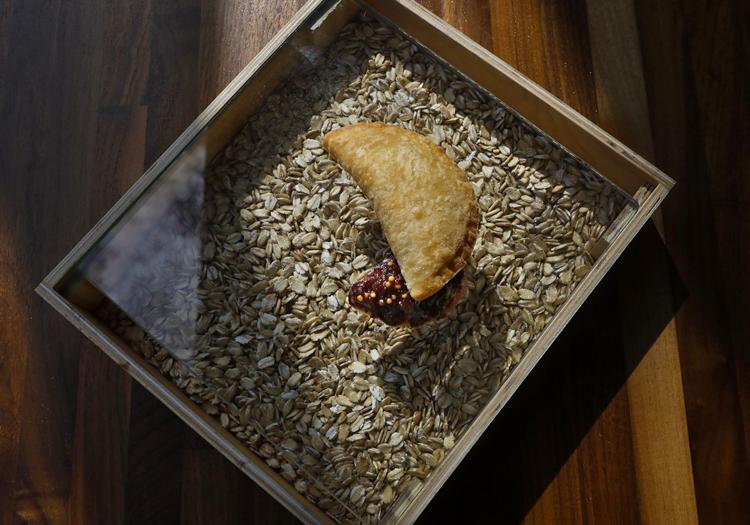 Connoley likely will serve you a fried hand pie, an Ozark staple. Across my visits the filling inside the pie changes from a lush farewell to spring (stewed rhubarb, housemade ricotta and acorn tamari) to a collard-greens custard. Paired with a cherry mostarda dipping sauce, it is now a leaner, sharper dish.
An early course on my first visit is a classic pairing of carrots and peas. The carrots — cooked sous-vide in sassafras butter, finished on the grill and served over crumbled sassafras — are terrific, but the pea mousse barely registers.
Two weeks later, peas are out of season, and the dish has become a study of carrots from sweet and earthy (the same sassafras preparation) to intensely savory (a mousse of roasted carrots and white-bean miso) to snappy (carrot ribbons marinated in shio koji and a salad of carrot tops and bronze fennel).
The menu builds to a final savory dish portioned closer to a main course than an appetizer. On both of my visits this is a luscious pork coppa steak with fermented wheatberries and millet, wood-sorrel sauce and three summer-squash preparations: grilled pattypan, sauteed zephyr and raw zucchini marinated in sorghum butter.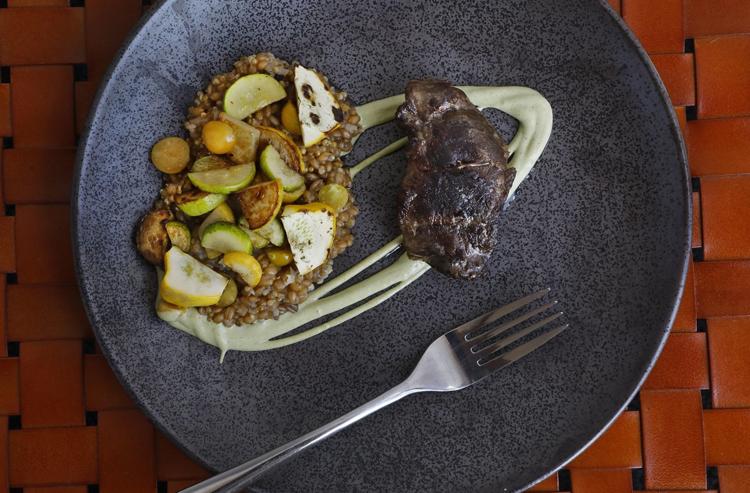 The version of this at my first dinner simply satisfies. At the second, it ends the meal with a rousing snap. The difference? The addition of pickled husk cherries. Their tartness draws out the wood sorrel's acidity, supercharging the dish.
A complete Bulrush experience will include drink pairings, either with alcohol ($55) or without ($40). For the former, Voll doesn't draw from the Ozarks but evokes historical connections to it. (With each pour, he does an excellent job of explaining his rationale.) The result is some lovely French and German white wines and, for the doughnut course, a sublime pear cider.
To its immense credit, Bulrush takes its non-alcoholic pairings seriously. Among them, I loved a strawberry-wild mint kombucha and a sphere of frozen rhubarb shrub that slowly melts into a glass of Topo Chico mineral water.
The meal ends with a sort of haute parfait: a single dish packed with cherries, almond cream, yogurt mousse, a cherry-hibiscus gelee, milk crumb and a cherry-hibiscus macaron. After the meticulously composed savory courses, it is a whirlwind of flavors and textures when, really, I just want another doughnut.
Where Bulrush, 3307 Washington Boulevard • 3½ stars out of four • More info 314-449-1208; bulrushstl.com • Menu Progressive modern cuisine based on traditional Ozark fare • Hours Dinner Thursday-Sunday