Ahmad Hameed's career as a chef has taken him from his native Damascus, Syria, to the seven-star — yes, seven stars — Emirates Palace Hotel in Abu Dhabi to Thailand. When he moved from Thailand to St. Louis in 2015, the family who awaited him here included his brother, Aboud Alhamid, who since 2009 has operated the very good Syrian restaurant Ranoush in University City.
So when Hameed opened his own Syrian restaurant, Levant, in June in the Central West End, he surely did so with confidence. A seven-star hotel! I can't even conceive of what that is, besides a brilliant marketing gimmick — though a cursory internet search reveals the Emirates Palace Hotel features two helipads and nearly two dozen rooms reserved exclusively for heads of state.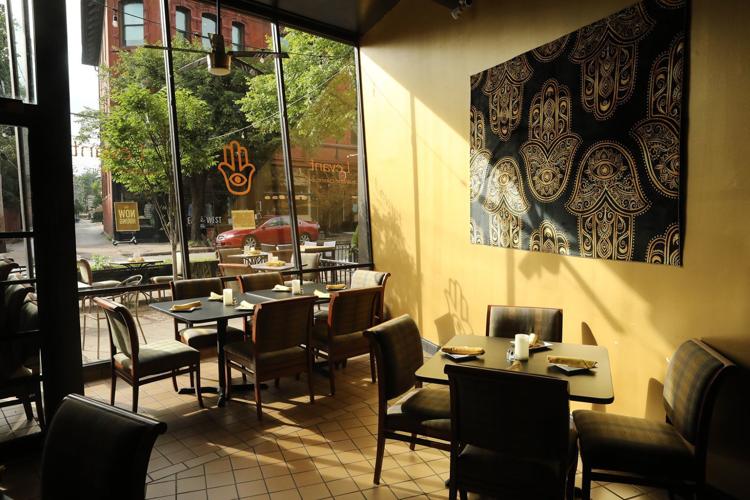 Sure, there might have been some neighborhood residents still bummed that Levant's North Euclid Avenue storefront had been the home of the iconic Kopperman's Deli, which closed in 2016.
(The space retains Kopperman's roughly horseshoe shape but has been completely redone. The south side of the horseshoe is a bar area, the north the dining room proper. On my visits, at least, the lighting was dim, though the warm yellow color scheme casts a pleasant glow.)
But that was two years ago, and this is prime real estate. Levant should have been a slam-dunk. Right?
"I was scared," Hameed tells me in a phone interview.
Hameed did not open a clone of his brother's restaurant. His menu did not follow the template set by other local restaurants that draw from the cuisines of Syria and the broader Levantine. There are some familiar dishes — hummus, falafel, shish tawuk, beef kebabs — but his focus is on homestyle cooking, the food he grew up eating in Damascus.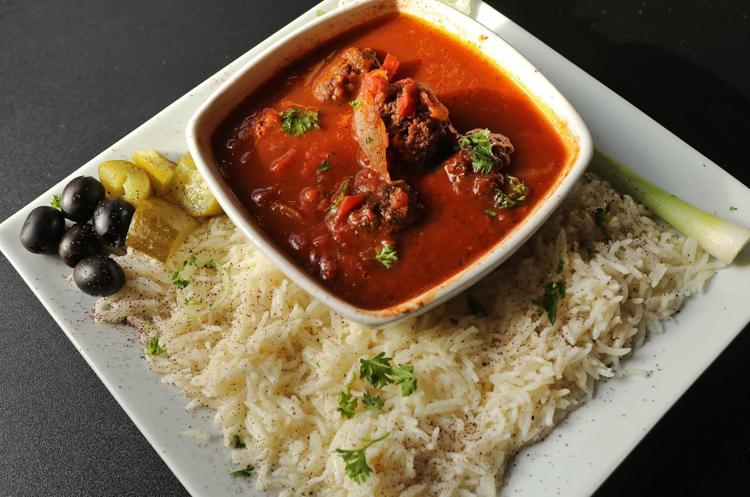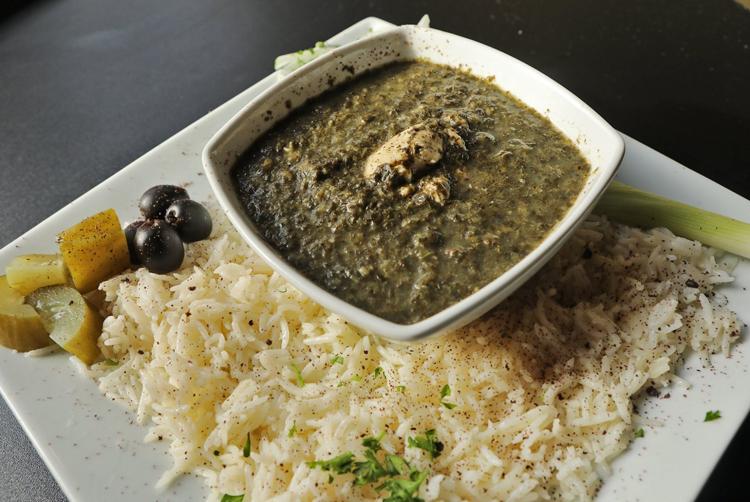 He need not have been scared. Anyone who has sought out the comfort of spaghetti and meatballs as a balm for a long day will love dawood basha ($16.50), small meatballs in a bright, garlic- and onion-forward tomato sauce served with rice.
A garlicky tomato sauce is also the base of bameh with beef ($16.50), an okra stew. The okra is tender but avoids that vegetable's tendency toward sliminess, and the beef gives the stew a satisfying depth without overwhelming the lemon-brightened sauce.
You can order freekeh ($16.50) with beef or chicken, but the highlight of the dish is the freekeh itself, the green grain left behind when young wheat is roasted and then has its burnt chaff rubbed away. Hameed contrasts its smoky, bready flavor with a pool of tart yogurt sauce dotted with cucumber. On a future visit I might order it without beef or chicken ($14.50) from the menu's vegetarian selections, which include meatless varieties of most of the homestyle dishes.
This homestyle fare is Levant's highlight, but Hameed turns out superlative versions of more familiar fare, too: smooth, rich hummus drizzled with olive oil and sprinkled with sumac ($6.50), baba ganoush ($6.75) with a powerful top note of lemon and garlic that gives way to a lingering, smoky grill char, perfectly crisp-tender falafel ($6.75).
Hameed knows his way around the grill. The minced beef in the beef kebab ($16.75) is springy as a sausage. The chicken in an order of shish tawuk ($16.75) boasts a deeply browned and, in spots, crisp exterior and is juicy all the way through.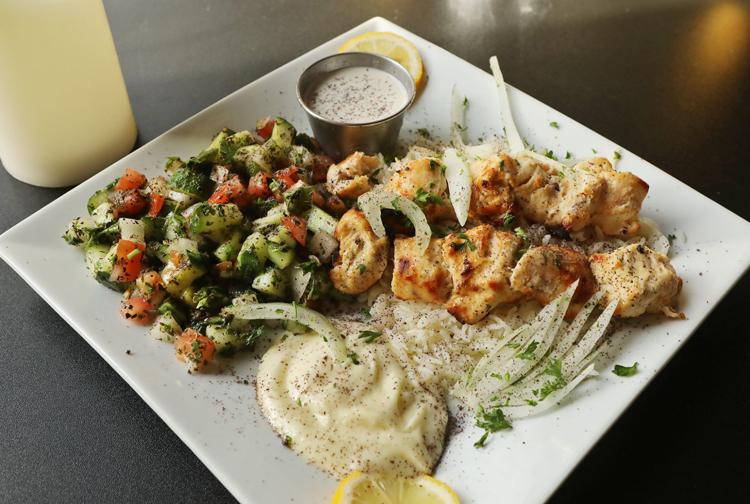 For chicken, though, an even better option is sharhat motafayeh ($17.50), three cutlets showing even browning across their surfaces, the tender meat spiked with a generous squeeze of lemon juice. Hameed serves this with potatoes as gorgeously browned as the chicken and, to cut through all this richness, a chopped-olive salad.
For dessert, Hameed serves a small plate of baklava and similar honeyed, nut-based treats. In its plating and its lovely, fleeting two-bites-each size, this resembles the petit fours you might receive at the end of a meal at a high-end restaurant.
I can only imagine what Hameed's presentation would look like at a seven-star hotel. Maybe the petit fours arrive by helicopter? I certainly can't imagine a better use for those helipads.
Where Levant, 386 North Euclid Avenue • 2½ stars out of four • More info 314-833-4400; levantstl.com • Menu Homestyle Syrian fare • Hours Dinner daily, lunch Friday-Sunday