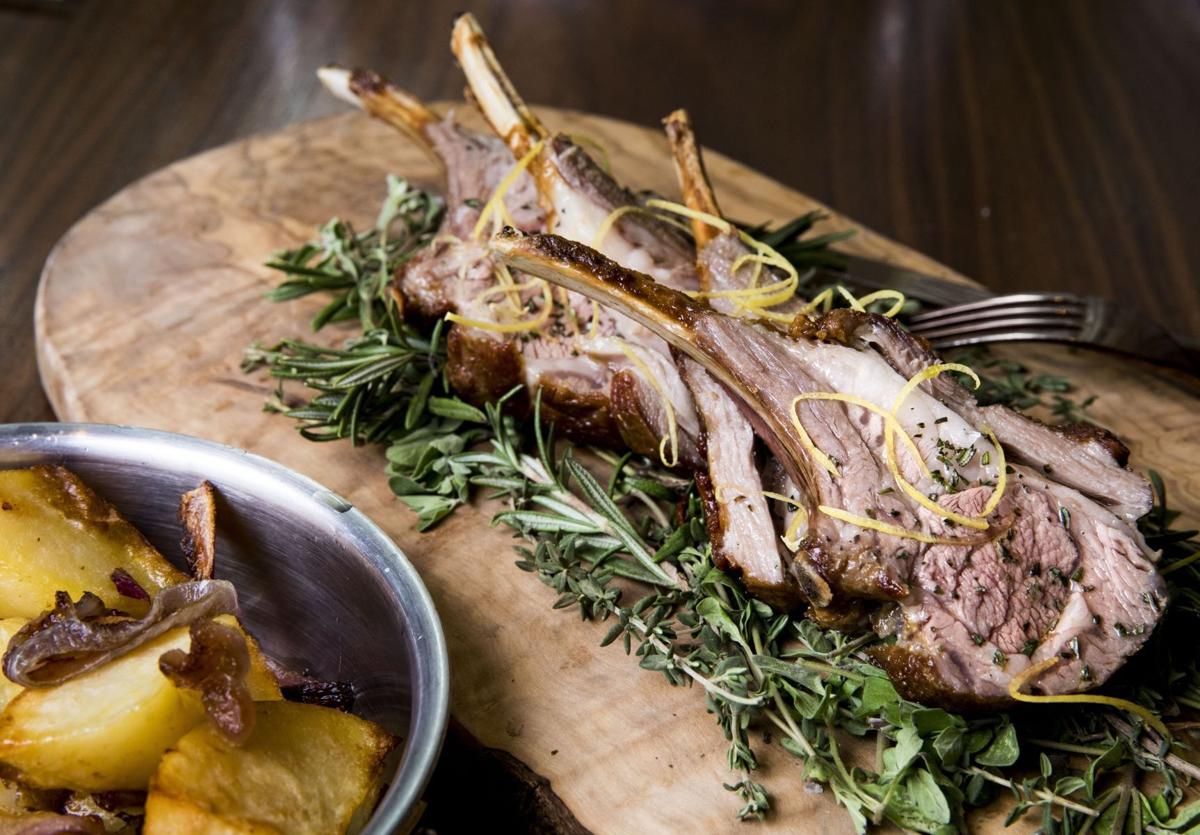 Casa Don Alfonso swept into St. Louis in March on a wave of anticipation the likes of which this town hasn't seen since Larry Forgione unveiled the late, sublime An American Place downtown 17 years ago. I went online in late June to make my pseudonymous reservations for this review and counted myself fortunate to find a couple of midweek tables in September.
The buzz is formidable — and understandable. The new restaurant centerpiece of the Ritz-Carlton, St. Louis hotel is the first U.S. venture from the family behind the acclaimed Don Alfonso 1890 in Sant'Agata sui Due Golfi, Italy. The Iaccarinos trace their family's history in hospitality to the late 19th century, and Don Alfonso 1890 itself currently holds two of Michelin's coveted stars.
On the Michelin Guide's three-star scale, a two-star spot is "worth the detour." For Don Alfonso 1890's St. Louis spinoff, you need only find parking in downtown Clayton — though maybe you should just fork over a few bucks for the Ritz's garage or valet. This will be a vanishingly small line item in your Casa Don Alfonso budget.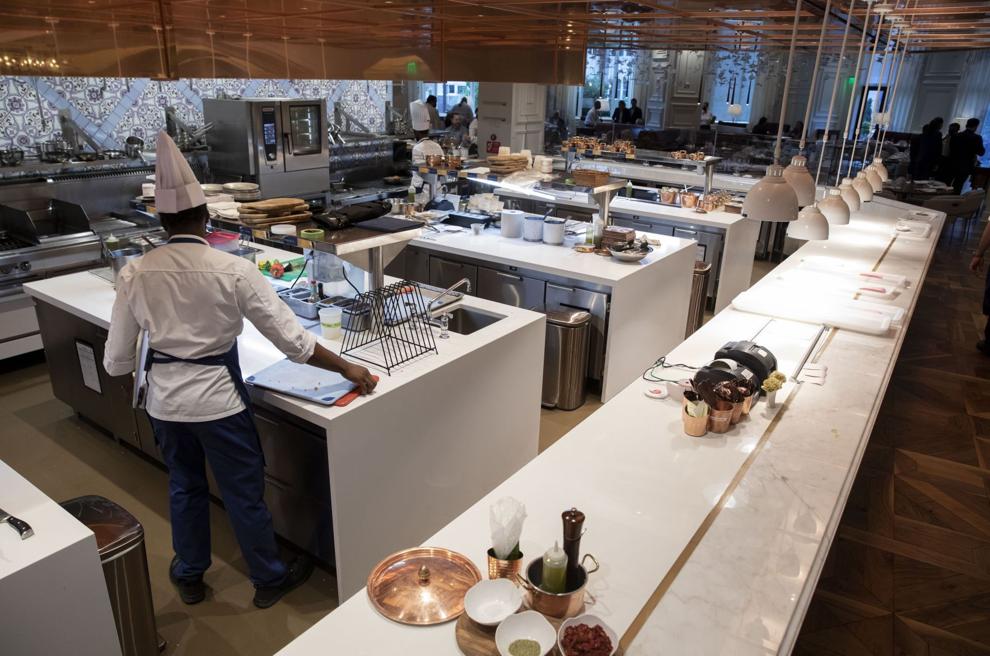 The space is dazzling, as gorgeous as any restaurant to open in St. Louis this century. (Fittingly, its big-swing scope, if not its particulars, reminds me of An American Place.) If you enter Casa Don Alfonso through the Ritz — especially if you stop first at the hotel's dark, clubby Lobby Lounge — the restaurant's bar acts as a sort of bridge, brighter and sleeker, though not quite as breathtaking as the main event. The bartenders work nimbly in the middle of the U-shaped counter. Behind the bar, a glass wall showcases a fraction of the restaurant's vast wine collection.
If you walk in without a reservation, you might score a spot at the bar or at one of its cushy lounge tables for dinner, as I did on my third and final visit. To fully appreciate Casa Don Alfonso, though, you need to sit in the dining room — or, to be more precise, the joint space that the Atlanta-based design firm Johnson Studio at Cooper Carry has created from the dining room and the adjacent, spacious open kitchen.
This is a triumph of light. Suffused with the lavender of the hand-painted tiles on the kitchen walls and the copper of the hood system above the cooks in their crisp whites and tall toques, the light glints off the hundreds of hand-blown glass sculptures of wisteria leaves that hang above the dining room like a flock of birds in midflight and casts a waterfront-twilight glow.
Everyone looks spectacular sitting in Casa Don Alfonso, OK? Let's eat.
The menu aims to be a kind of elegant yet unfussy survey of Iaccarino family recipes and, more generally, the food of the Sorrento coast. A quote from Italian playwright Eduardo de Filippo (a lightly edited version appears on the cocktail menu; this full sentence is published on Don Alfonso 1890's website) provides the restaurant's inspiration:
"Naturally, if we remain anchored to the past, our life becomes stagnant, but if we use tradition as a springboard, we will sail that much higher in the air." At their best, chef de cuisine Sergio Chierego and his staff nearly reach the dizzying heights of Casa Don Alfonso's design and self-mythologizing.
Eggplant Parmesan, that leaden workhorse, is transformed here into Classical Eggplant Parmigiana, a seamless fusion of creamy fried eggplant and melted cheese you want to smear like Brie across a baguette. The couple of whole-wheat toast points served on the side will suffice.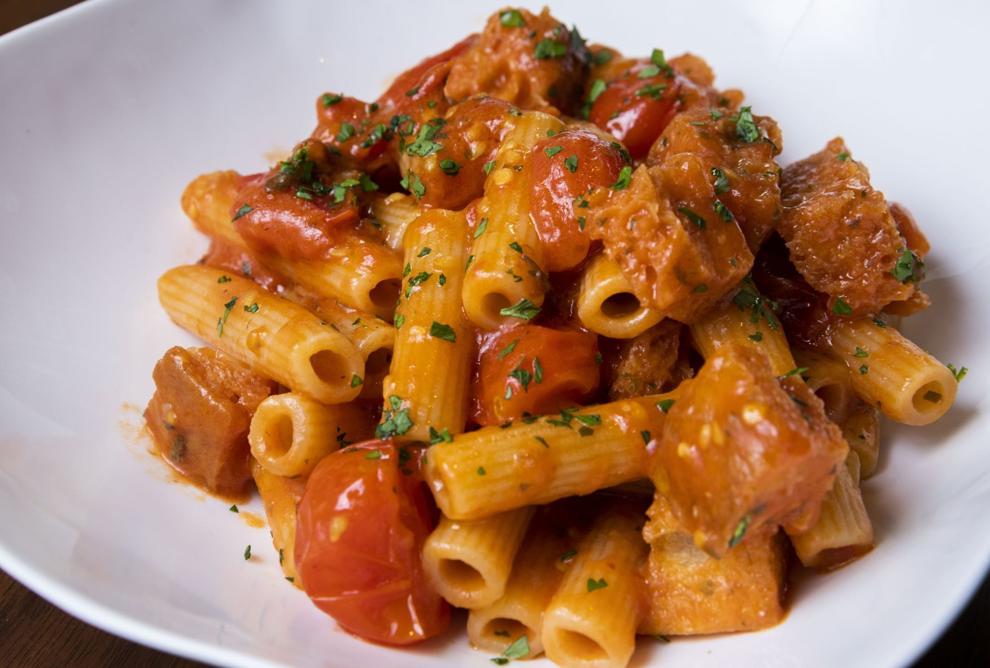 Grandma's Ziti looks as unassuming as the name suggests, but the first bite springs two surprises. First, Casa Don Alfonso isn't afraid to cook its pasta truly al dente. This ziti bites back. (Grandma can only shake her head at how badly you overcook your noodles.) The second, more slowly burning surprise is the supple way anchovy works its briny, umami charm into the sauce of burst or collapsed cherry tomatoes.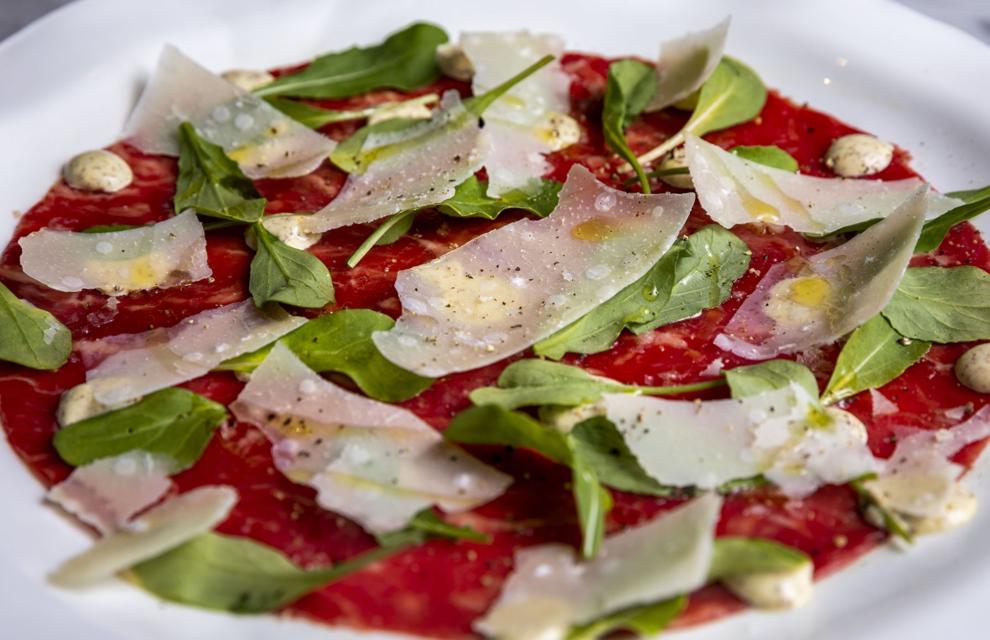 A friend had never eaten beef carpaccio until I ordered it here. The dish might as well have been new to me, too, so bright and clean were the gossamer slices of raw beef, so sharply did its accents of arugula and mustard crackle and snap. The Neapolitan-style lasagna is plump, but not sloppy; the noodles don't yield easily to the rich tomato-beef ragout and the supple ricotta. Green peas and a lattice of basil sauce provide a verdant top note.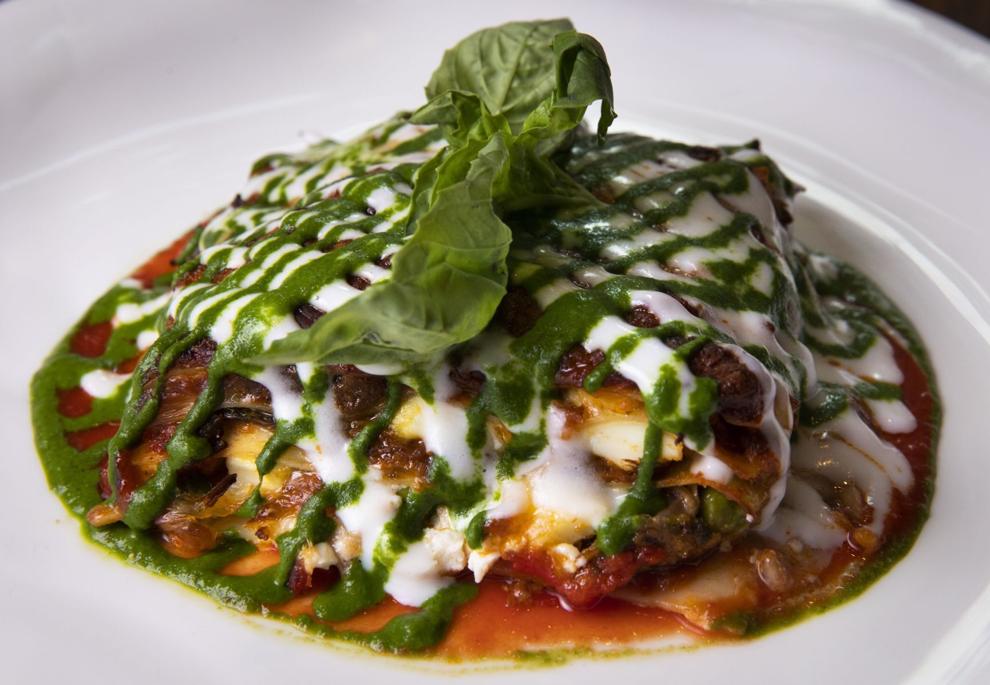 At some point, though, revelation gives way to recognition. Yes, Casa Don Alfonso serves Neapolitan-style pizzas with beautifully blistered crusts. Proofed for 48 hours, this sourdough crust is airy and tangy and not much different from St. Louis' many other excellent Neapolitan, Neapolitan-esque or wood-fired pies. Likewise, the fritto misto plate is an overly familiar pleasure, crisp vegetables, sticky arancino, gooey fried cheese and nothing new to offer.
And what does it say when, across all three of my visits, the catch of the day in an Italian restaurant in 2021 was Chilean sea bass? St. Louis hasn't been preserved in amber. I guess it doesn't matter since the sea bass — very carefully plated tableside out of a steaming (food-safe) plastic bag— tastes mainly of its jammy cherry-tomato sauce.
The miscalculations and miscues are notable in a restaurant of Casa Don Alfonso's ambition and expense. Tuna tartare shouldn't taste solely of mustard. The shrimp atop fresh tagliatelle in a lovely bisque spritzed with citrus shouldn't be overcooked, even by a minute, precious seconds on the shellfish biological clock.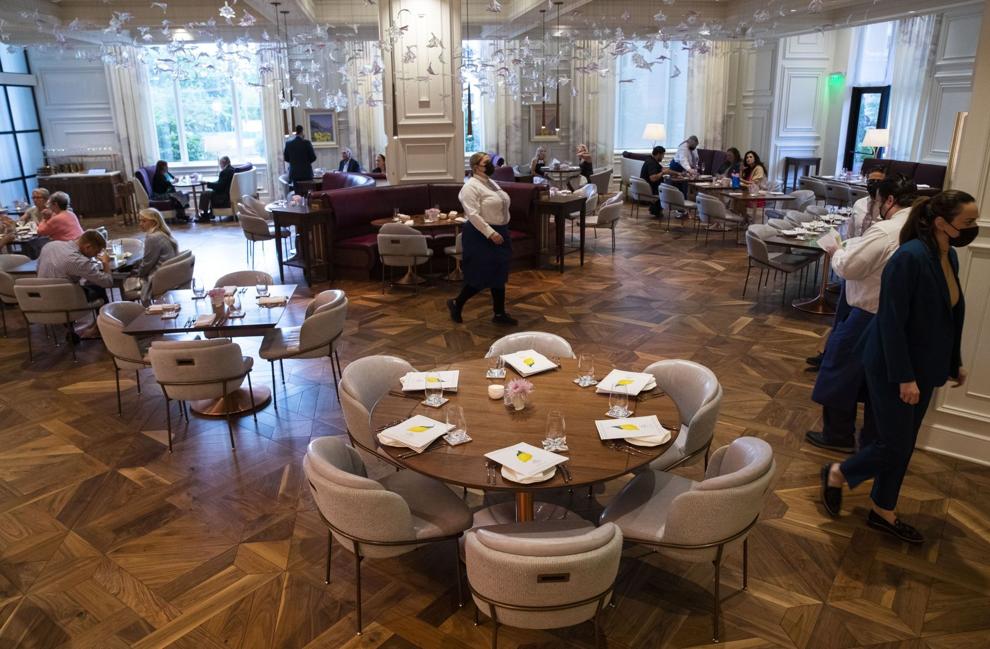 Meaty lamb chops — briefly pan-seared and then oven-finished, with a deeply grassy natural flavor and the sort of crust you might usually associate with smoked meat — are served on a bed of rosemary and other fresh herbs. The perfume of rosemary and sizzling meat and fat is intoxicating, and I might have included this main course among Casa Don Alfonso's revelations, but the separate side dish of potatoes with onions was trending toward room temperature.
Still, the lamb is a far better choice than the veal pizzaiola, barely more tender than a diner's country-fried steak and dusted with oregano that might have been left behind in the spice rack when you moved out of your first adult apartment.
Dishes both brilliant and inexplicable the servers handle with aplomb. The pace of the meal is neither rushed nor languorous, the servers themselves attentive but not officious. I should note, while I might have avoided notice on my first visit, I was definitely made on my second and third.
Casa Don Alfonso's kitchen has a device that can "print" messages and even copies of photos atop an order of tiramisu. On my second visit, the Casa Don Alfonso employee who identified me conspired to "print" my picture atop my dessert. The tiramisu is very good, but to be honest, I'm more used to eating my words.
I hope I have occasion to do so sooner rather than later about the beautiful, frustrating Casa Don Alfonso.
We are currently not assigning star ratings to restaurants. This review is based on dine-in service. Contact the restaurant directly for the most up-to-date hours and operating procedures.
Where Casa Don Alfonso, Ritz-Carlton, St. Louis, 100 Carondelet Plaza, Clayton • More info 314-719-1496; casadonalfonsostlouis.com • Menu Upscale Italian with a focus on the Sorrento coast • Hours Dinner Tuesday-Saturday, lunch Saturday, breakfast Tuesday-Saturday, breakfast buffet Sunday (closed Monday)