Café La Vie bears a twin burden. There is that name, to start — so Generic French Restaurant that when it was announced last year, I hoped it was an inside joke the cooking would explain. If anything, the name is an even less useful shorthand for the restaurant than you might expect. The menu is French-inspired, but not straight-up French, though the kitchen does dispatch a satisfying French onion soup, its broth silken and heartening beneath its cap of blistered, gooey Gruyère.
More pressing than Café La Vie's name is its location at the year-old Le Méridien St. Louis Clayton hotel. You could pass this hotel daily and not realize there is a restaurant inside. You could enter this hotel and go through its lobby and not realize there is a restaurant inside until you reach the short flight of steps and ramp that lead up to it.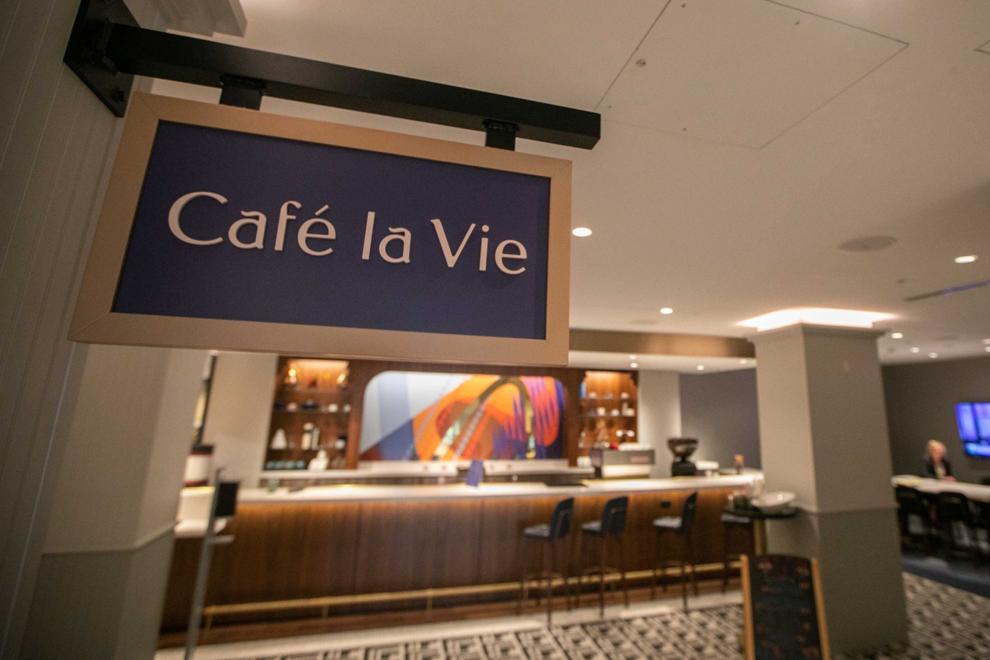 What looks like a blanket of melted mozzarella or provolone atop an order of croquettes is actually a Provel fondue. The love-it-or-hate-it cheese's distinct creaminess works to the dish's advantage, saucing the croquettes without watering down their crunch and adding a mild tang to each bite of rice and sausage.
The Pig & Fig Terrine, another appetizer, makes for an appealing bite spread across a slice of sourdough toast and dabbed with grain mustard. Try the terrine by itself, though, and you taste something like the rich, sweet, funky essence of the whole hog: heart and liver, ground pork and smoked bacon. If it isn't quite as heady as a terrine of foie gras, it's in the same section of the same ballpark.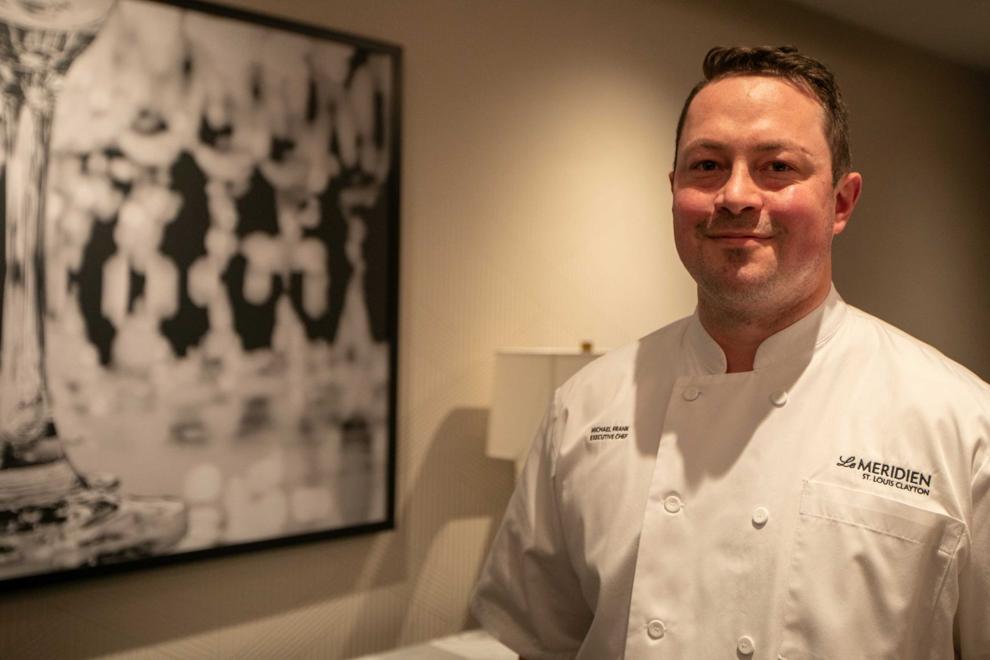 Café La Vie's chef is Michael Frank, with Erin Ortiz as his executive sous chef. The St. Louis native Frank was chef de cuisine at Kevin Willmann's acclaimed Farmhaus for about three years. He has also cooked in Santa Fe, New Mexico; at the Phoenician, a luxury resort in Scottsdale, Arizona; and at the late Grand Tavern by David Burke at the Angad Arts Hotel in Grand Center.
The appetizers hint at Frank's fine-dining background. The main courses make it evident. When I ordered the roast chicken, it was a crisp-skinned, otherwise boneless half-chicken molded around the frenched leg bone. Frank encircled this with an artful arrangement of Ozark lion's mane and oyster mushrooms draped against agnolotti plump with a blend of spinach and ricotta over swirls of a sweet-corn soubise. You could taste the sweetness and sharpness of late summer shading into heavier fall. (Appropriately, by the time my visits ended this month, the chicken preparation had changed.)
Lamb neck osso bucco makes a striking substitution for the traditional veal, but there is also a more subtle variation. For the risotto surrounding the lamb, Frank uses carnaroli rice instead of arborio. Its slightly firmer chew makes a small but vital difference, cushioning the fork-tender meat as it comes off the bone rather than collapsing into soup. Here, too, the dish lingers over autumnal notes, carrot's earthy sweetness and kale's bitter bite with pine nuts and the teasing, ripe pop of golden raisins.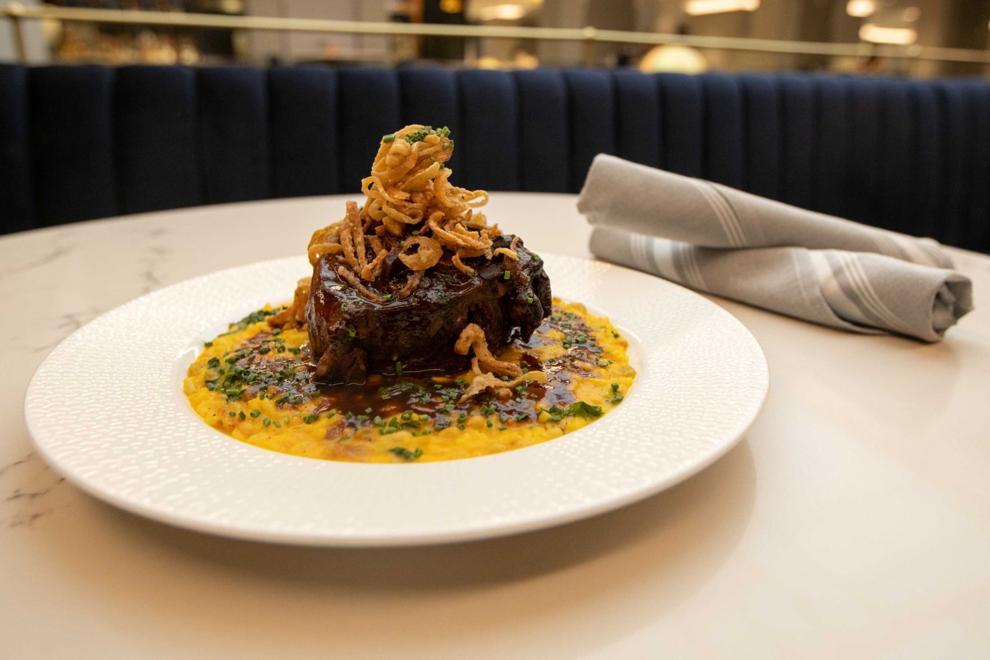 When Frank errs, it is on the side of subtlety. A potato-leek bisque demanded more seasoning than its garnish of salty shoestring potatoes could provide. (It could have used more leek, too, for that matter.) The kitchen dispatched a perfect piece of cooked salmon — beautifully browned but just opaque in the center — but the drizzle of saba around the plate couldn't spark its base of a fregola ragu with roasted parsnips and a parsnip puree. What's more, I couldn't detect much, if any, of that puree in my serving.
Frank can go big when he wants to: a whopping cider-braised, bone-in pork chop with mascarpone-enriched polenta and crisp Brussels sprouts with bacon. Here he didn't forget the spark, a tart, invigorating pomegranate molasses. In the age of the smashed burger, he dares to serve not only a thick patty but an unabashedly luxurious one, capped by melted Gruyère and fortified by Bordelaise sauce.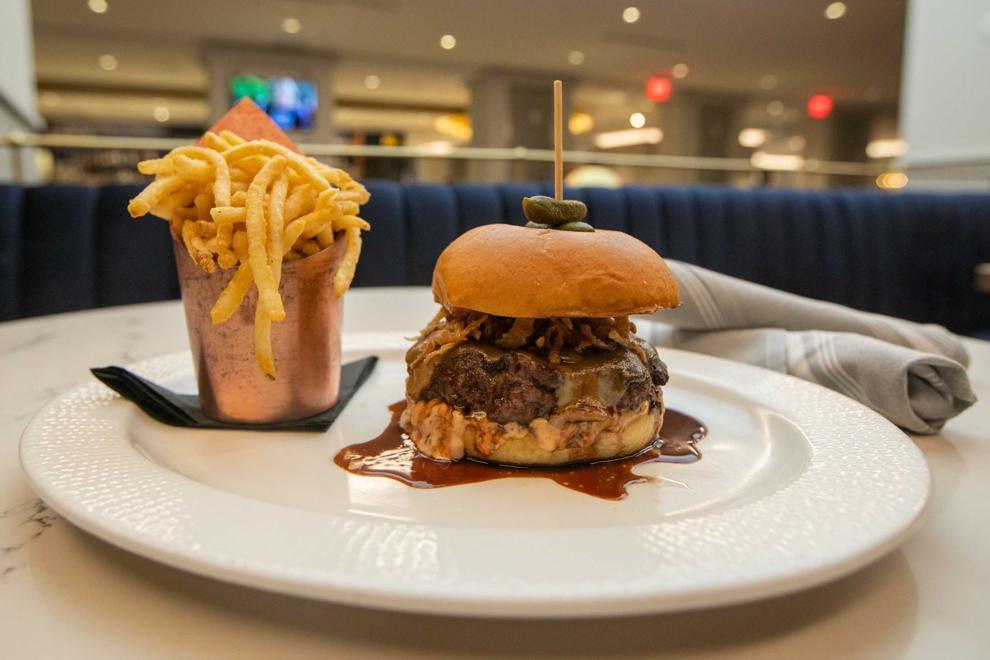 In these two dishes alone you can see the influence of French and Italian cuisines, the gastropub movement and, in their carnivorous splendor, the good ol' U.S. of A. Café La Vie's menu is difficult to categorize, which is to say it is the product of a talented, thoughtful chef with his own interests and whims.
That is far easier to package in a cozy neighborhood bistro or a sleek date-night destination than the back of a hotel lobby. I wish Le Méridien would draw more street-level attention to Café La Vie's existence, let alone what Frank and his team are trying to accomplish here, but I understand hotels are by definition transitory spaces. A guy parks his roller bag next to his table. Did he just get in from a long flight? Is he waiting for his Uber to the airport? Does it matter either way? C'est la vie.
We are currently not assigning star ratings to restaurants. This review is based on dine-in service.
Where Café La Vie, 7730 Bonhomme Avenue, Clayton • More info 314-863-0400; cafelaviestlouis.com • Menu Contemporary upscale fare with French influences • Hours Breakfast, lunch and dinner daily
Photos: Cafe La Vie at Le Meridien Hotel
Cafe La Vie at Le Meridien Hotel
Cafe La Vie at Le Meridien Hotel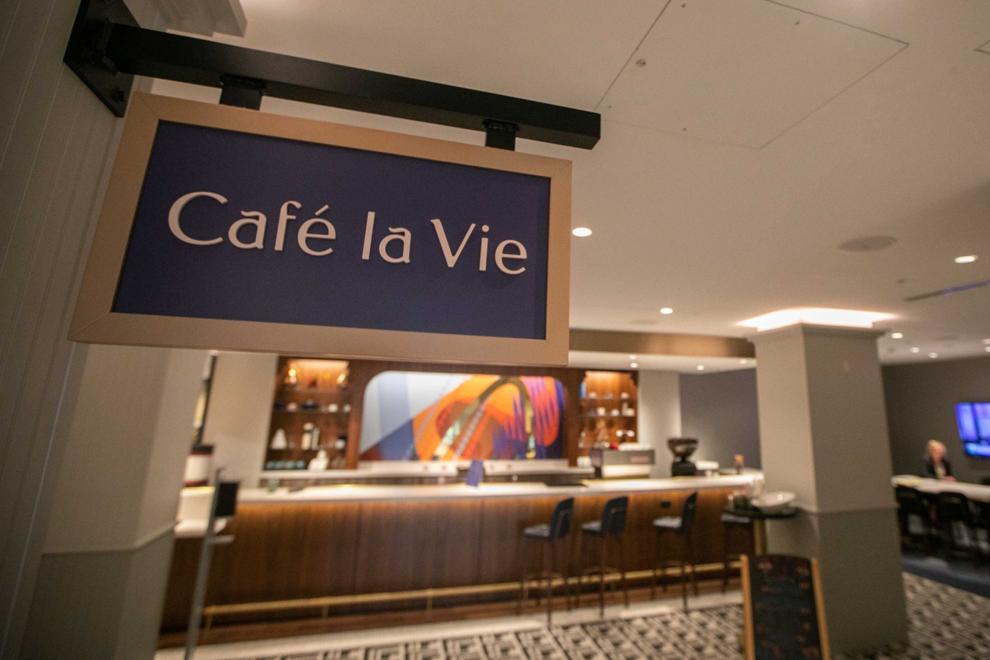 Cafe La Vie at Le Meridien Hotel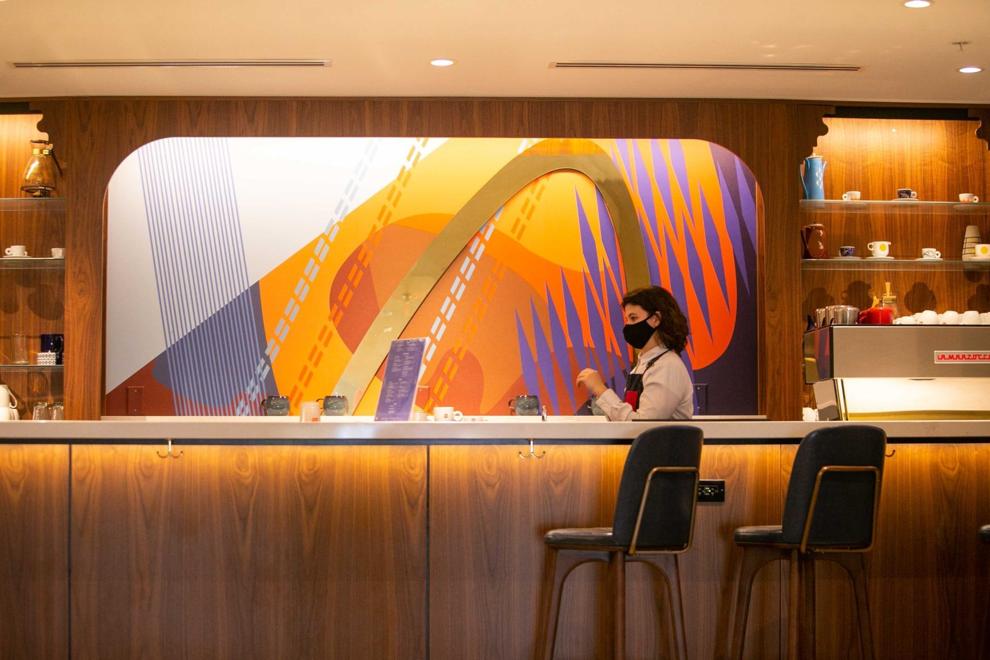 Cafe La Vie at Le Meridien Hotel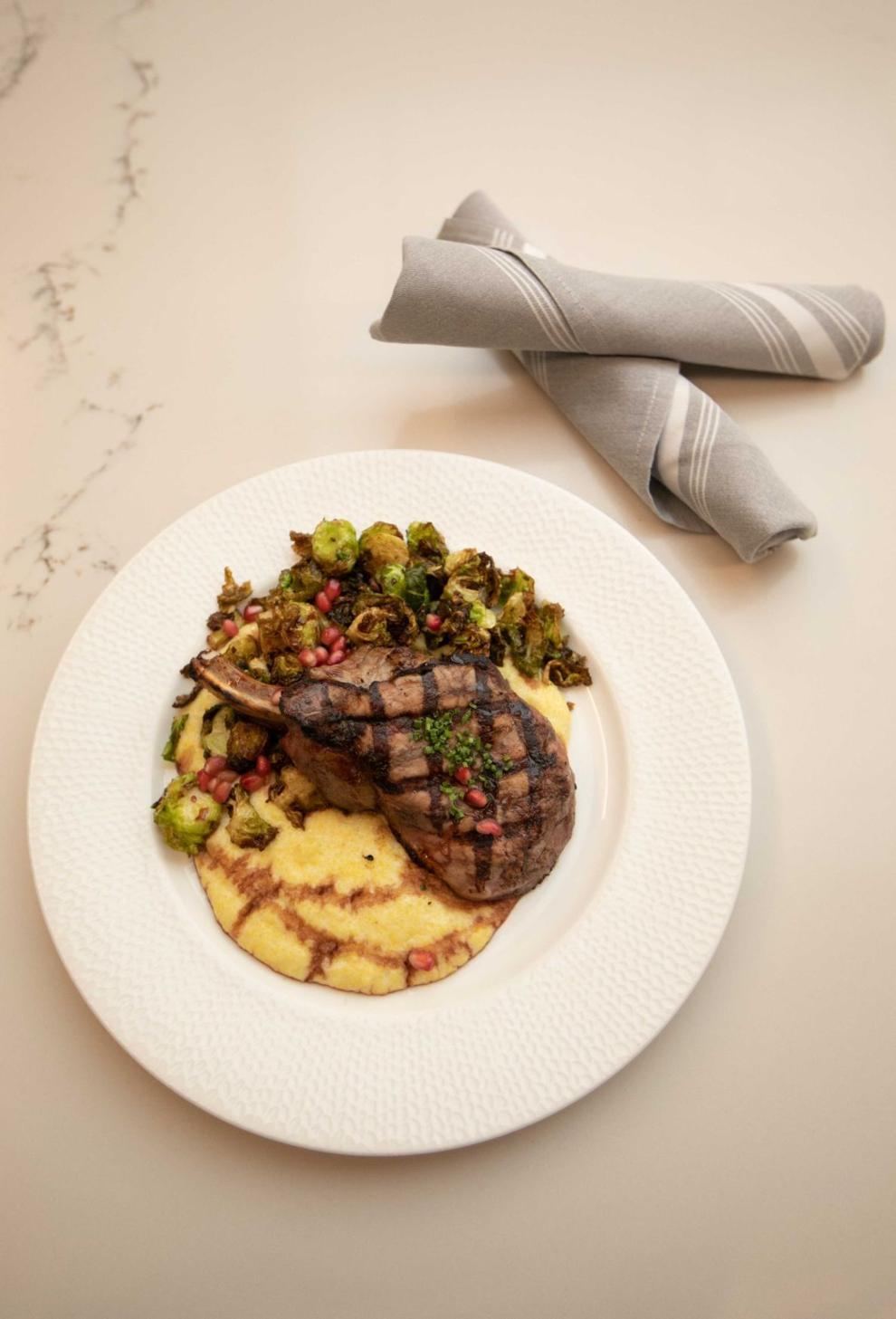 Cafe La Vie at Le Meridien Hotel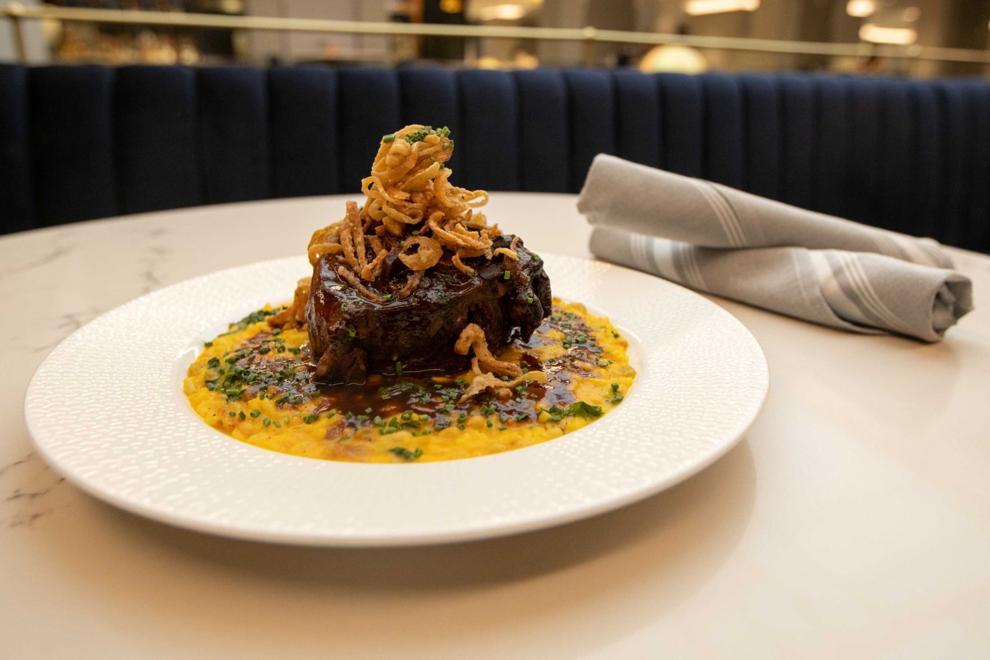 Cafe La Vie at Le Meridien Hotel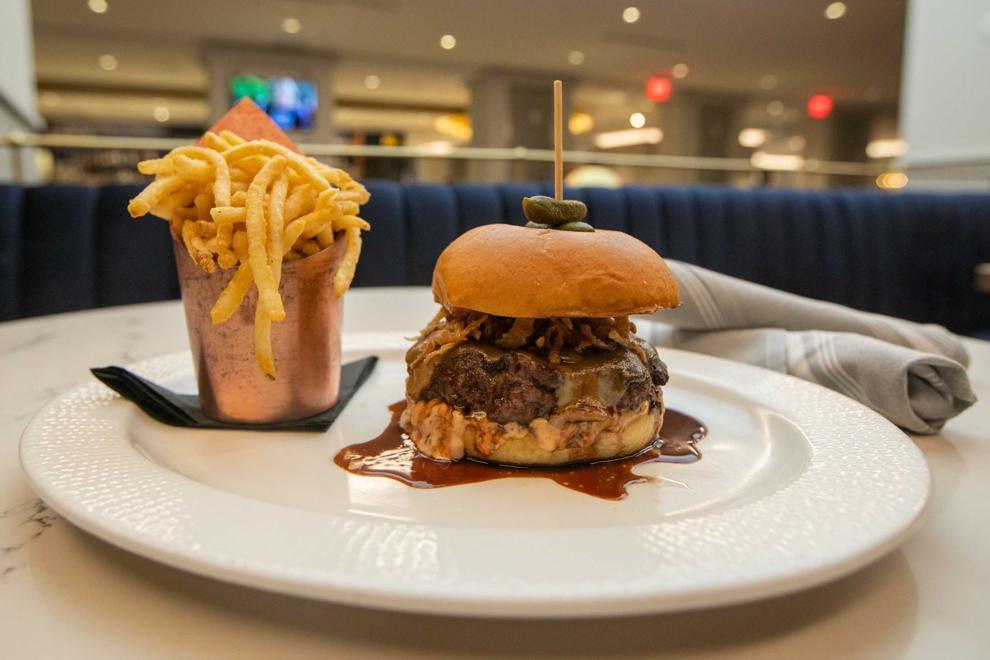 Cafe La Vie at Le Meridien Hotel
Cafe La Vie at Le Meridien Hotel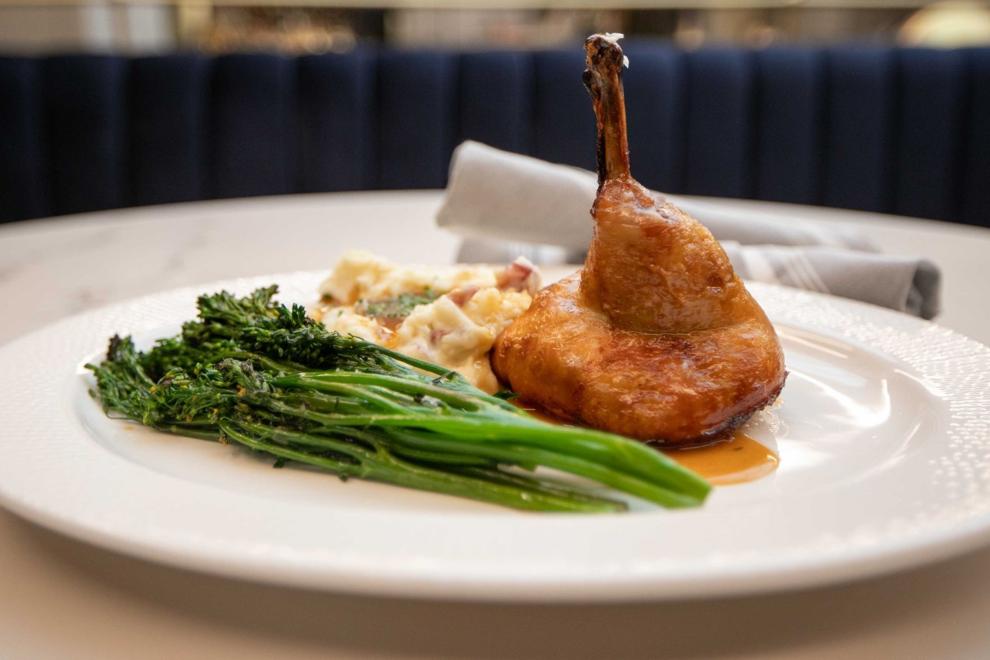 Cafe La Vie at Le Meridien Hotel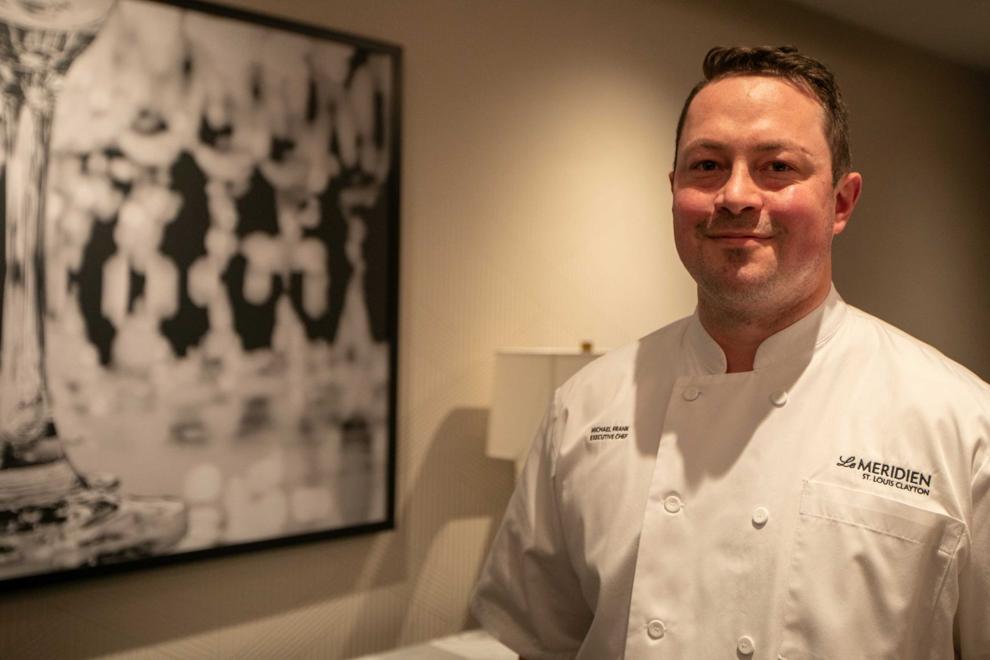 Cafe La Vie at Le Meridien Hotel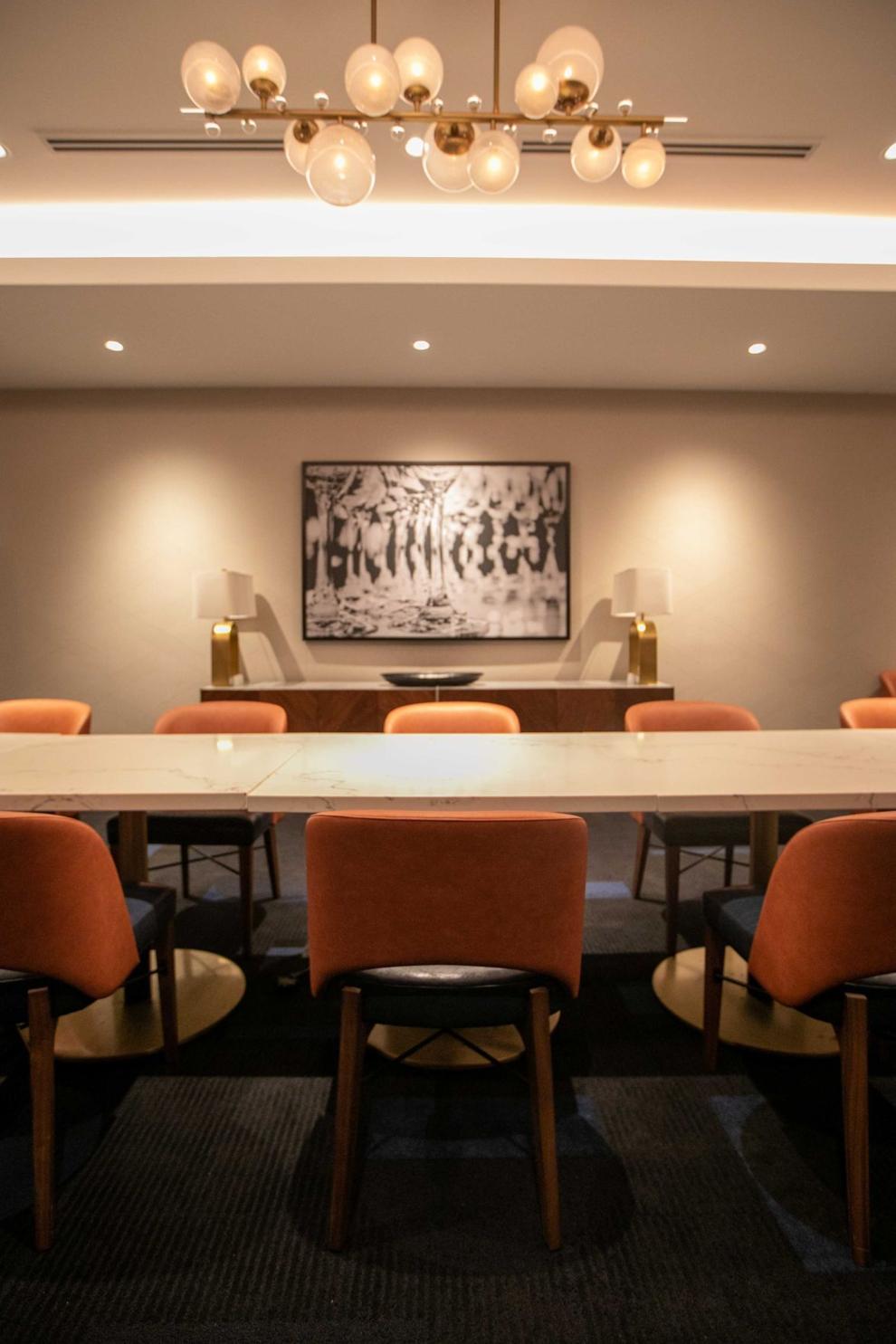 Cafe La Vie at Le Meridien Hotel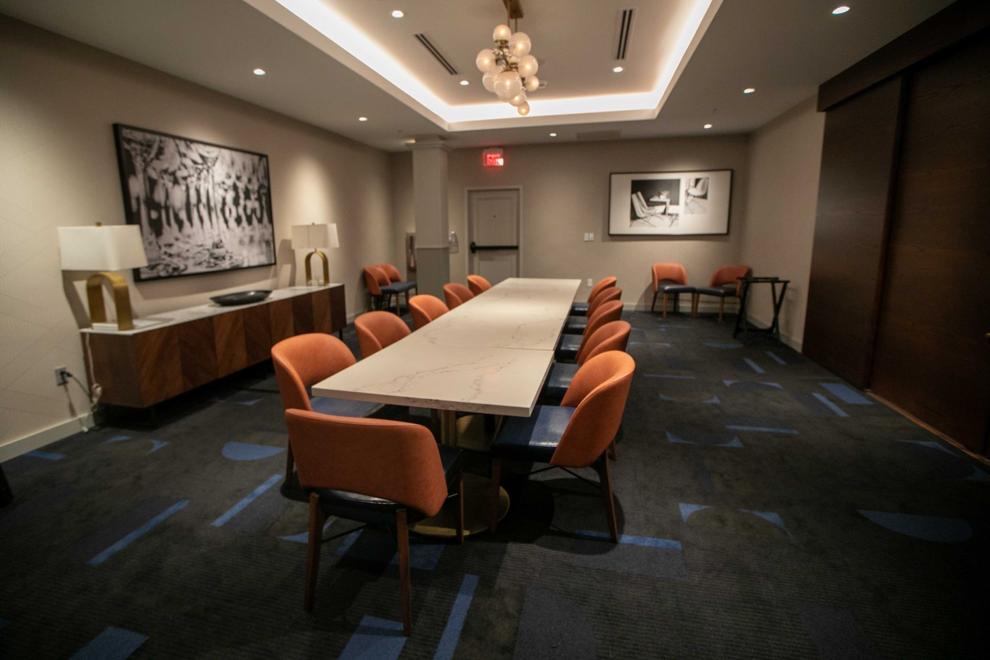 Cafe La Vie at Le Meridien Hotel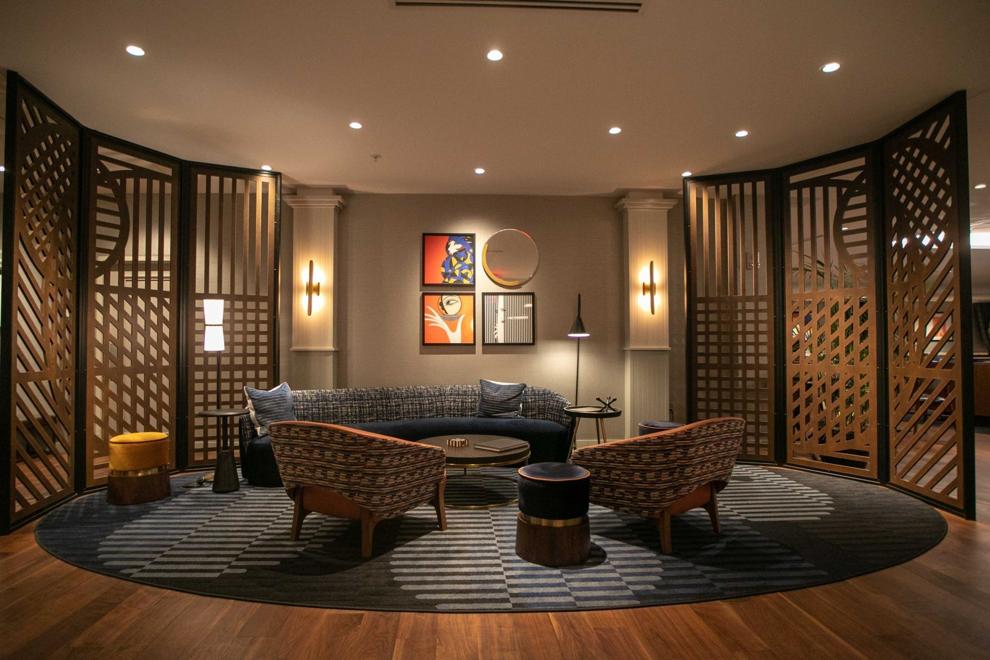 Cafe La Vie at Le Meridien Hotel