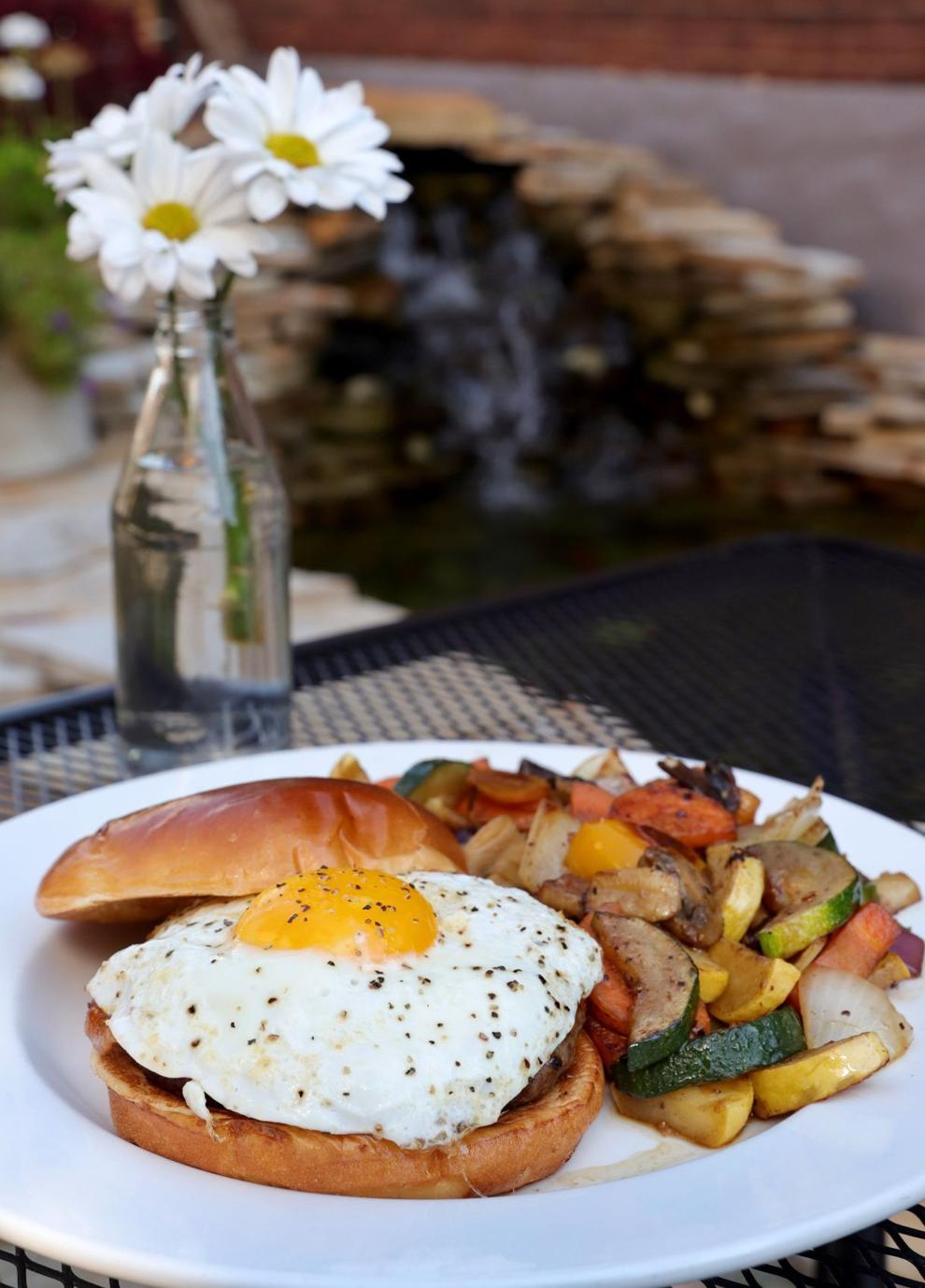 It was just another Wednesday for Steve St. Pierre. He picked up a broken piece of equipment from Have a Cow Cattle Co., the restaurant and shop that he and his wife, Lisa, opened in January in the city's Gate District neighborhood. He prepared to tackle some bookkeeping ahead of October's looming quarterly tax deadline. He learned that two calves had gone AWOL from the St. Pierres' farm in Owensville, Missouri, a 90-minute drive west.
OK, so maybe this Wednesday was not so typical. It is still a fitting introduction to Have a Cow Cattle Co. An offhand description of the restaurant might make it seem ordinary — counter-service breakfast and lunch — but it is anything but.
A neighbor led the St. Pierres' errant calves home. Such escapes are a common occurrence for cattle farmers, Steve told me in a phone interview that same day last week. This was news to him as well as to me.
I could segue now — awkwardly, if not grimly — from the detail of the little lost calves to the fact that Have a Cow Cattle Co. is a true farm-to-table restaurant serving very good burgers, but that would undersell what the St. Pierres are trying to accomplish here. Not only are they first-time restaurateurs, but they also started farming only a few years ago.
The couple can consult Steve's brother, who raises cattle in California, for advice. Sometimes, though, Steve says, "it's YouTube in one hand, and my (other) arm inside a cow."
Have a Cow Cattle Co. is a third career for the St. Pierres. After graduating from college in the late 1980s, the couple opened a toy store in Edwardsville. After not quite two decades, the business had grown to three stores, but compelled by their Christian faith, the couple was ready for change.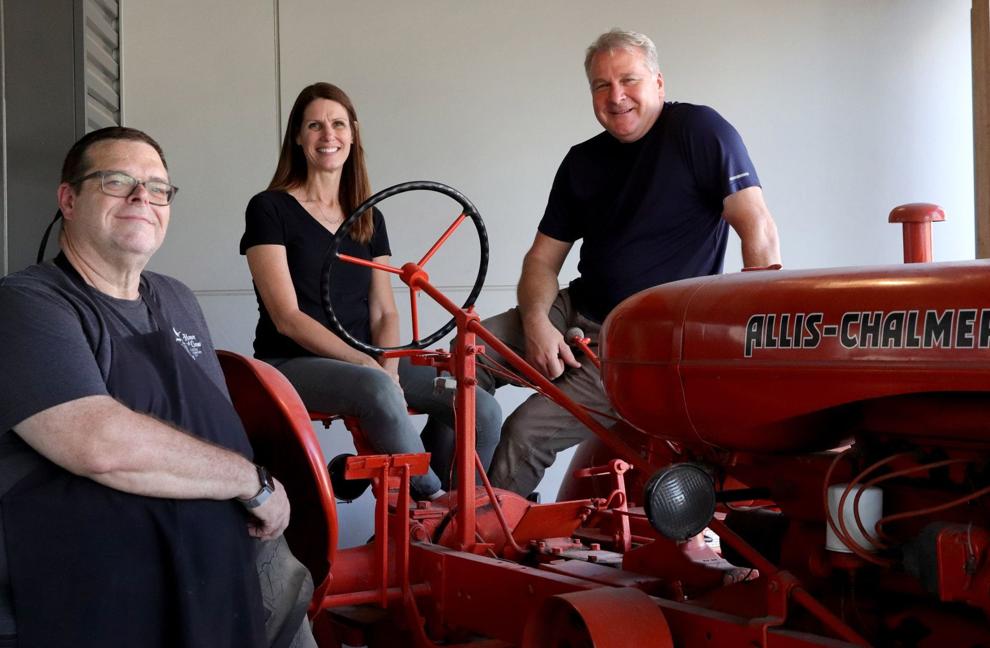 Following a mission trip to Kenya, deeply moved by the young girl he had met who was an orphan and had herself been beaten nearly to death, he says, "I thought, I've spent most of my life over here in Edwardsville living in great comfort and (being) successful — all of those things — without an eye toward those that are suffering."
In 2006, the St. Pierres sold their stores, and within a few months both were working for Restore St. Louis, a nonprofit organization through the New City Fellowship church. The couple moved with their children to a home near the church's location in the city's West End neighborhood. One day, a young man in the neighborhood whom Steve met through his work challenged him to create job opportunities — to do things he had never done before.
Have a Cow Cattle Co. is the St. Pierres' response. The restaurant is a potential source of employment. It also seeks, as its website states, "to address the overarching need in our country for reconciliation — racially, socioeconomically, between genders … really, any difference we separate around." The restaurant makes prominent use of the biblical lesson to "love your enemy."
It is a noble enterprise, albeit one that is challenging and maybe impossible for a restaurant critic — or anyone else, for that matter — to evaluate as "successful" (or not). That would be the case at any time, but especially so now, in the stubborn second year of this pandemic, when not everyone is comfortable breaking bread in public again and restaurant labor is such a fraught topic.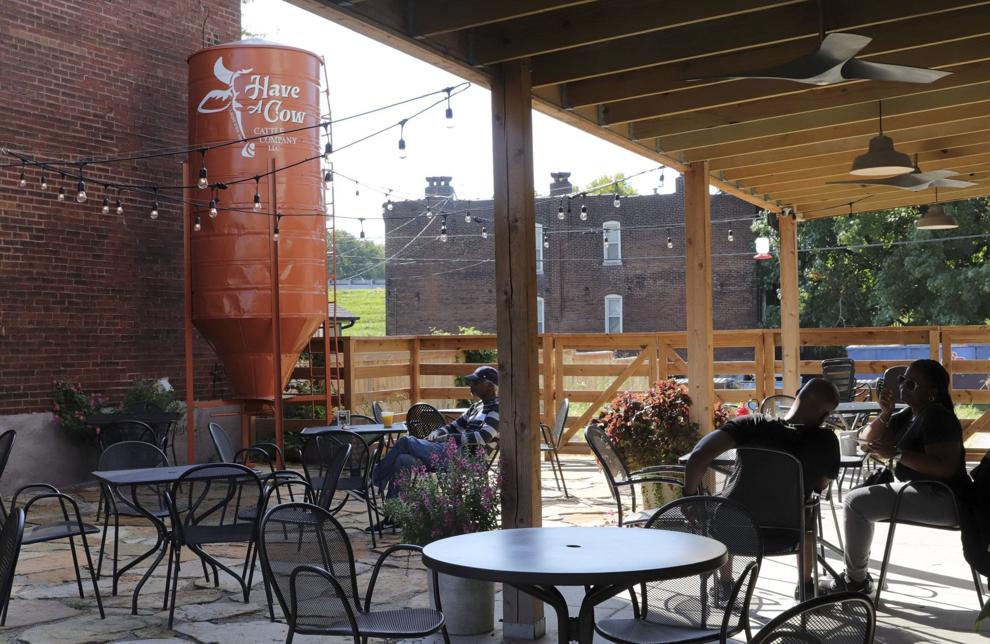 Have a Cow Cattle Co. certainly looks and feels like a place where a community will enjoy gathering. Part of a recently constructed building, the restaurant features ample seating and retail shelves surrounding a central counter and coffee bar where you place your order. There is also an expansive patio, partly covered. The concept — a cafe and "urban farm store" in the St. Pierres' description — might remind you of the original Winslow's Home (now Winslow's Table) in University City.
Beef from the St. Pierres' Owensville farm is the featured ingredient in the kitchen overseen by Tom Shuman. Burgers are available as a 5- or 8-ounce patty, and both are a welcome respite from the unavoidable smashed burger. Ordered medium-rare, the burgers deliver a compelling contrast between flame-broiled char and primal, blood-red juiciness. If that alone isn't savory enough for you, the Whole Farm tops it with bacon and a sunny-side-up egg as well as your choice of cheese.
The beef's richness shines through the sharp, bright spices and moderate heat of the Cattlemen's Chili. I don't mind beans in my chili, but here the flavors are so vibrant and the chili already so thick that they really do act as ballast. That richness also carries the Slightly Spicy Brisket sandwich, which dresses slow-roasted brisket — tender, if not as tender as when this tricky cut is properly smoked — in a sweet-and-spicy barbecue sauce with french-fried onions and pepper jack cheese.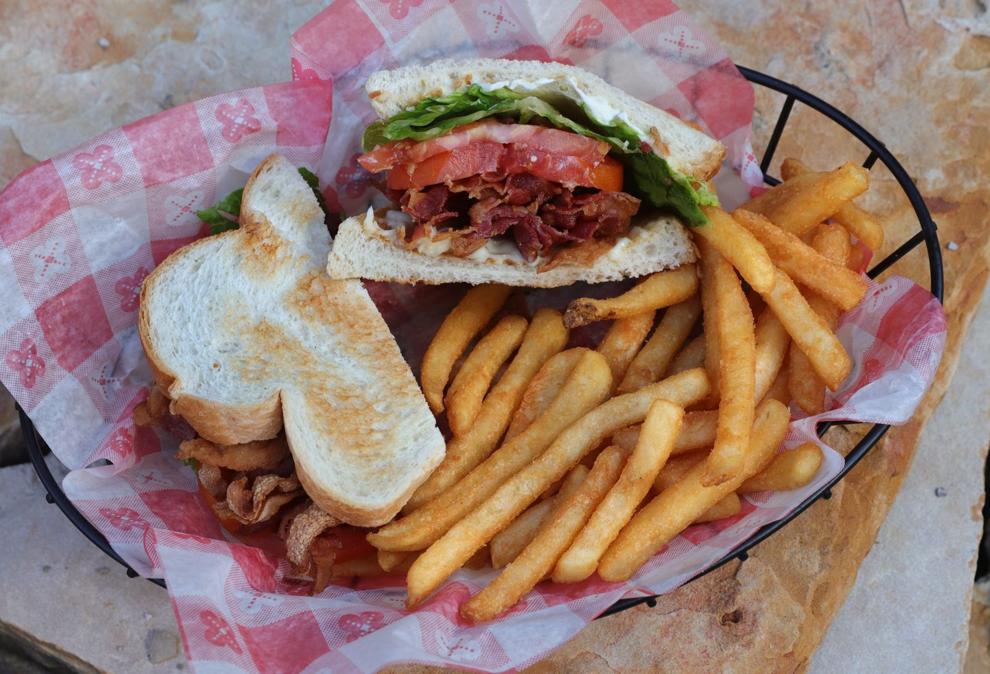 Have a Cow Cattle Co. can stretch beyond its Owensville farm. The Barnyard Chick is a fine fried-chicken sandwich, crisp and juicy. The Porker takes a bacon-intensive approach to the BLT, with just enough tomato tang and lettuce crunch. The kitchen also takes pains with its sides, most notably housemade potato chips that find that perfect groove of crunchy but with a slight chew at the heart.
Breakfast is available all day, which is good for late-risers and biscuit fans. The biscuits here — not small but very light — are terrific. They take well to being smothered in creamy, peppery sausage gravy. They can't quite support the heft of the Git Up N' Go breakfast sandwich, at least not with scrambled eggs, bacon and cheese as the filling (you can opt for toast, an English muffin or a brioche bun as the bread instead), but it still makes for a delicious fork-and-knife meal.
We are currently not assigning star ratings to restaurants. This review is based on dine-in service. Contact the restaurant directly for the most up-to-date hours and operating procedures.
Where Have a Cow Cattle Co., 2742 Lafayette Avenue • More info 314-261-0305; haveacow.farm • Menu Burgers, sandwiches and breakfast fare • Hours 7 a.m.-3 p.m. Monday-Saturday (closed Sunday)