Has a seafood-boil restaurant opened next door to you? No? Check again. The trend is sweeping through St. Louis, with independent and franchise operators alike offering bags or trays of steaming, heavily seasoned shrimp, crawfish, crab and more. Don a bib and plastic gloves — and, if you are a seafood-boil rookie, maybe some protective eyewear for the inevitable shell shrapnel — and get cracking.
The seafood-boil trend isn't even confined to seafood-boil restaurants. Joyful House, which Nha Trang, Vietnam, native Linh Ly and family opened in September inside the Dutchtown international grocery store World Market (no relation to the big-box store), is a Vietnamese restaurant. The menu lays out familiar fare: spring rolls, banh mi, pho and hot pots. If anything, you might pause at the hot pots, which are portioned for individual diners.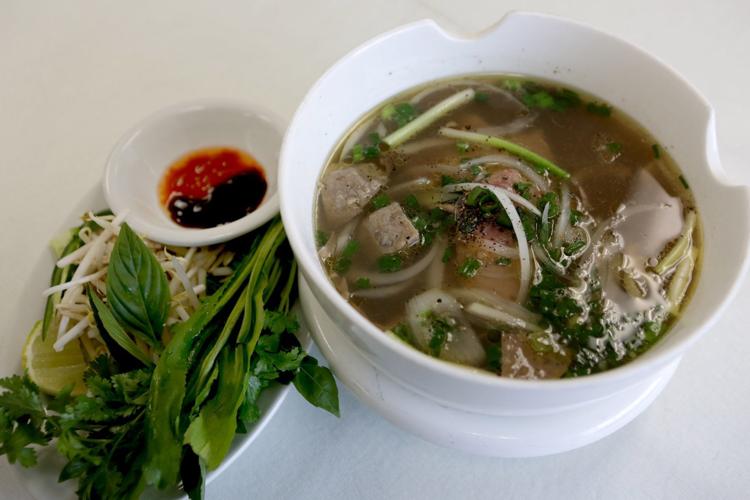 The space itself is nondescript. Overly bright, its color scheme white and pale shades, the dining room resembles a modest church fellowship hall as much it does a restaurant. Only the fish swimming in the aquarium in the wall separating the dining room and the grocery store offer much to look at.
Well, this is an awkward transition.
Because here, at the back of the Joyful House menu, is the seafood-boil page. Pick your seafood (shrimp, crawfish and crab, and also mussels, clams and lobster), a sauce (garlic butter, lemon pepper, tamarind or the house Joyful Sauce), a spice level and a-la-carte additions (sausage, potatoes, corn).
You will linger over this page, debating your selections. (Combination platters of two or more seafood options with sausage, potatoes and corn included simplify this process somewhat.) As you study the menu, notice how it describes the Joyful Sauce: "the joy of Asian Cajun."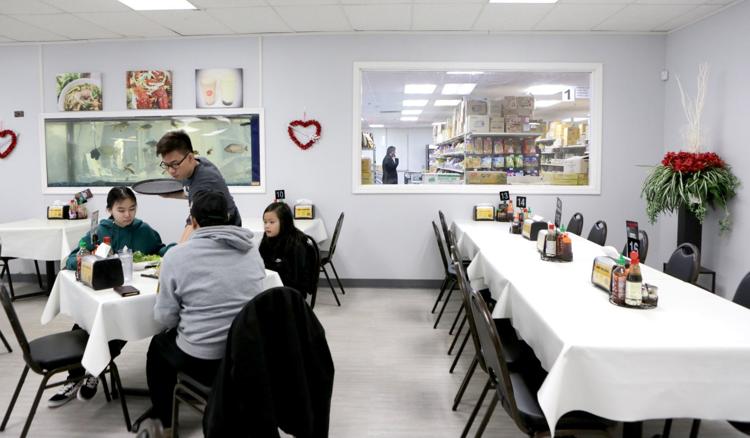 Cajun is the descriptor accompanying many of the seafood-boil restaurants mushrooming across the area. If nothing else, it is a helpful shorthand. But the epicenter of the seafood-boil boom is Houston, where Vietnamese chefs have combined the Cajun crawfish boil with their own foodways, creating a new Vietnamese-Cajun, or Viet-Cajun, cuisine.
My dinner a few years ago at Crawfish & Noodles, one of Houston's most prominent Viet-Cajun restaurants, was memorably delicious. It also rewired my thinking about American food culture, which like the country itself is sprawling and relatively young, simultaneously evolving, adapting and reckoning.
I hesitate to mention Crawfish & Noodles. My meal there, in the gauzy light of memory, is an unfair comparison for Joyful House. The context is important, though, and on its own terms, Joyful House's seafood boil impresses. I loved the Joyful Sauce, which I found buttery and garlicky and with, at four on the four-point scale, a prickly, persistent but not punishing heat.
(In a phone interview, the restaurant's manager, after speaking with the chef, was circumspect about the Joyful Sauce's exact ingredients: "Cajun and Asian spices.")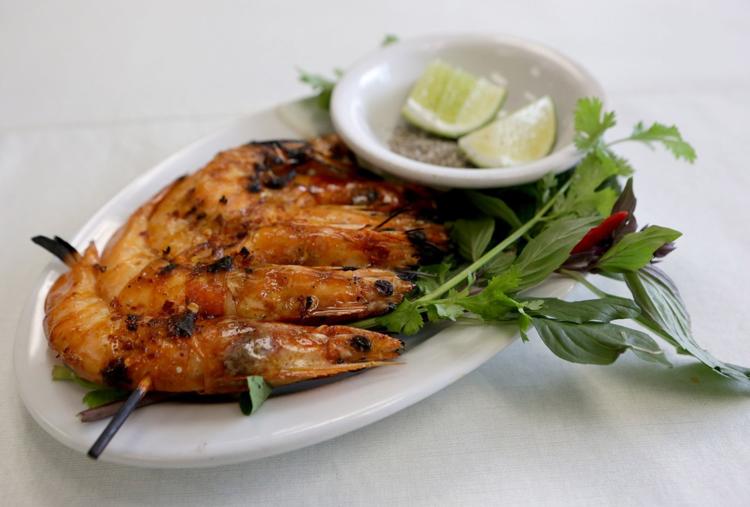 I ordered the No. 1 combination ($22.99) with head-on shrimp and blue-crab clusters. (I would have ordered crawfish, but on my visits Joyful House offered only frozen mudbugs. Fresh crawfish should arrive soon, though.) The shrimp were firm but juicy. With a little work, the crab clusters yielded their sweet meat. On another visit, the Joyful Sauce soothed a pound of shrimp ($9.99) that had been boiled maybe a minute too long.
Joyful Sauce's seafood-boil menu is of the moment, but the restaurant is built to withstand the trend's inevitable ebb. The seafood menu also includes a whole Dungeness crab ($32) stir-fried in a tart tamarind sauce that nestles into every nook and cranny as you pluck the meat from the shell.
As I mentioned, Joyful House's hot pots are designed for an individual diner, an innovation I haven't seen elsewhere in St. Louis. The servings are still generous, though. Lau de ($23.99) brings goat meat, fried tofu, taro and lotus root bobbing in a goat broth, with a bowl of egg noodles on the side to add yourself.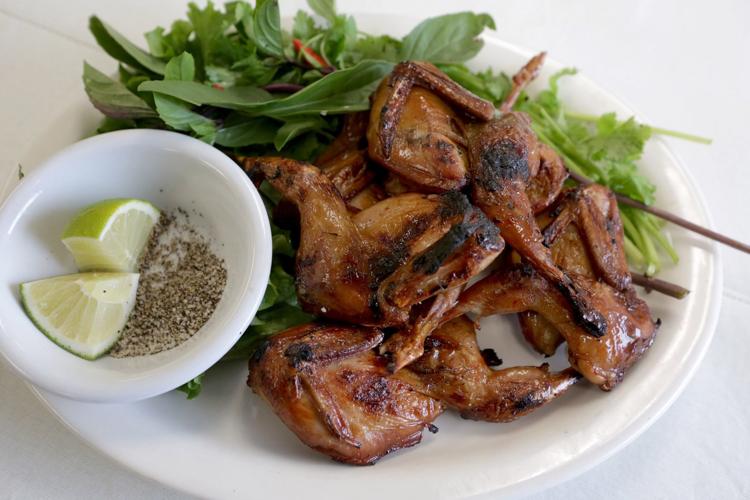 The broth is exceptional, with a subtle sweetness that softens but doesn't obscure the natural assertiveness of goat. I'm as likely to return to Joyful House for such big flavors as this broth or the sticky-sweet dark meat of grilled quail ($11.99) accented with a dipping sauce of salt, pepper and freshly squeezed lime juice.
Likewise, Joyful House's pho ($9.99-$12.99) is deeply beefy, a richness you not only taste but feel like silk across your palate. I was captivated by this beefiness and how it sharpened the contrast of the soup's scallion, onion and generous handfuls of fresh herbs. It made for pho that was comfortingly familiar and unique as a fingerprint.
Where Joyful House, 3900 South Grand Boulevard • 2½ stars out of four • More info 314-696-8255; facebook.com/joyfulhouse3900 • Menu Vietnamese fare and Viet-Cajun-style seafood boils • Hours Lunch and dinner daily (closed Wednesday)