You know about cursed restaurant spaces, of course, the storefronts where both tried-and-true concept and trendy gimmick are destined to flounder and flop. The northwest corner of Pershing and Jackson avenues in University City, to take one prime local example, is so notoriously doomed its current occupant calls itself Cursed Bikes & Coffee. (The restaurant that preceded it closed after two months.)
Far rarer is the reverse curse, an unassuming space that inexplicably generates more than one quality, successful restaurant. Far rarer? That's too generous. The reverse curse is more mythological than hypothetical, like the existence of Bigfoot or the Blues winning the Stanley Cup.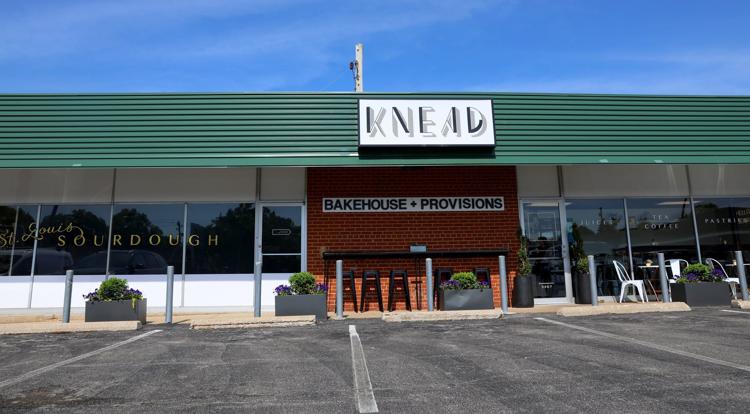 But keep an eye on 3467 Hampton Avenue. For most of the decade, this Lindenwood Park storefront was a restaurant and retail shop for Mark Sanfilippo's exceptional Salume Beddu. Then, last April, Sanfilippo decided to focus his salumi business on its Olivette production facility and moved its restaurant operation inside the Richmond Heights specialty grocery Parker's Table.
Enter AJ and Kirsten Brown. The married couple had been selling their sourdough and brioche bread at farmers markets in the Lake Saint Louis area for a few years when they decided to open a bakery and cafe. They raised $30,000 toward their goal on Kickstarter, and in November they opened Knead Bakehouse + Provisions in the former Salume Beddu. The Browns have brightened the space with white-tile walls, but the layout remains the same, with a display counter between the kitchen and the narrow dining area.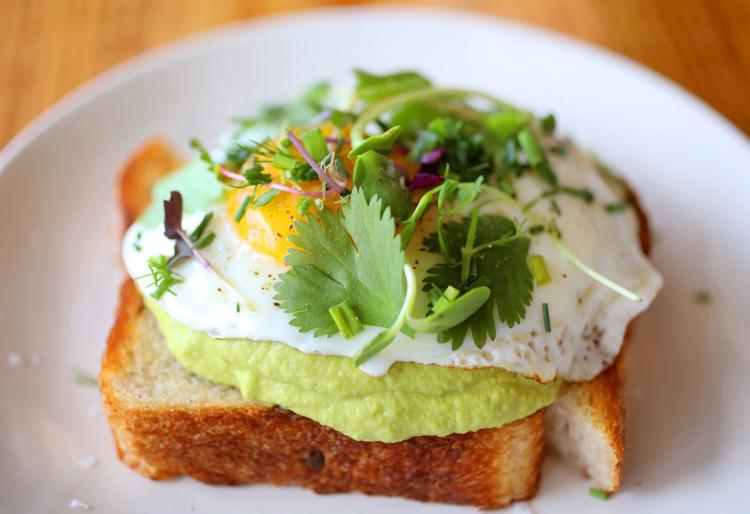 Knead sells loaves of its sourdough Rustic Loaf and its brioche to go. It also serves a menu of breakfast and lunch fare both savory and sweet. Bread is the heart of this cafe menu, too. It's the base for toast topped with chocolate ganache, jam or honey; it sandwiches sausage, egg and cheese; it can be ordered by the slice with nothing more than sea-salt butter.
AJ Brown studied nutrition and food science in college and became fascinated by the process of fermentation. After graduating, he applied this knowledge to the beverage industry, but his passion for breadmaking grew, and he attended culinary school in Lyon, France.
Despite that French culinary education, Brown told me in a phone interview that he wants Knead's signature Rustic Loaf to be distinctly Midwestern — a gateway bread for those raised on Wonder- and Bunny-brand white bread. He uses a 5-year-old sourdough starter, a blend of flours (einkorn, organic and whole-wheat flour from Missouri and Illinois) and sea salt and then lets the dough ferment for about 72 hours.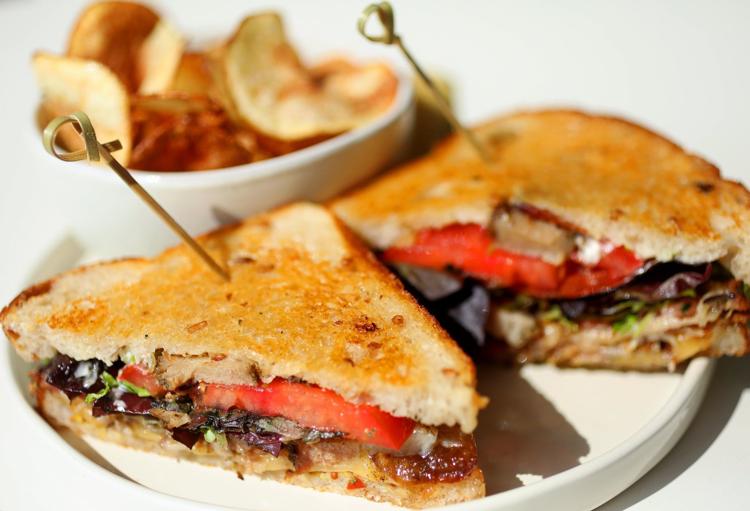 The result is a crusty loaf with a finely balanced crumb, neither too dense nor too airy. The sourdough tang is clear and lingering, but not at the expense of the bread's more subtle, autumnal-sweet wheat flavor. The bread stands out even among the strong flavors of the porchetta ($13) or smoked-brisket ($12) sandwiches, which in addition to their respective meats both feature smoked cheese, a garlic-herb aioli and mustard.
Bread aside, Knead's kitchen distinguishes itself with that porchetta (luscious meat with a light fresh-herb counterpoint) and brisket (if not barbecue-godhead level, tender and smoky). The lentil and white-bean chili ($9) needs neither bread nor meat thanks to its sharp green-chile heat and a brilliant, puckering accent of pickled green tomato.
Lighter, sweeter brioche is the sensible choice for Knead's breakfast-sandwich bread, somehow retaining its integrity while sopping up egg yolk, sausage grease and melted cheese ($8.50) as well as the juice of a ripe tomato. Brioche is also the bread for the grilled cheese ($12), an unusual, but — if you keep an open mind — winning variation with Parmesan on the outside and a molten combination of cheese, a roux and a slice of tomato inside.
Next to the loaves of bread in the display case are a few baked goods, including the best cinnamon roll ($4.50) I've eaten. I won't try to convince you it's as light as funnel cake, but that's what crossed my mind, and there's just enough icing for the roll to be pleasantly gooey without tipping over into treacly sweetness.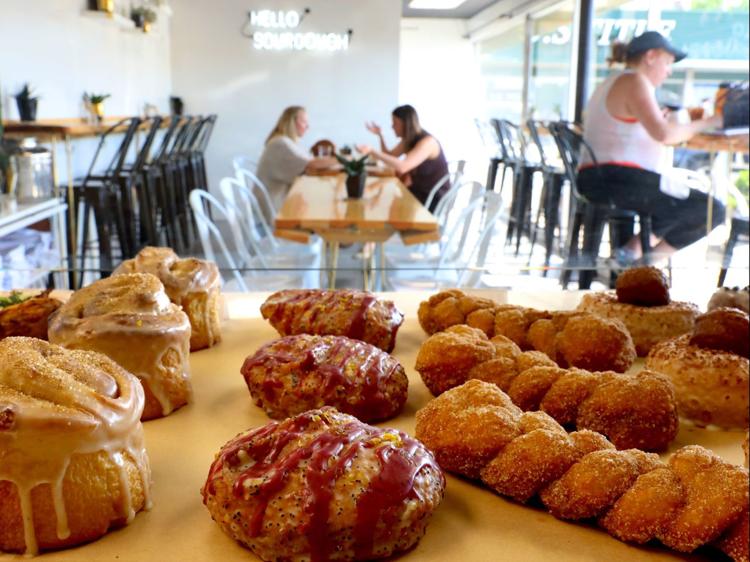 On the savory side is the Everything Bagel Kolache ($4.50), which is neither a true bagel nor a true kolache, but like the grilled cheese, enjoyable on its own terms, chewy, garlicky, herby dough with ricotta at the center. The only disappointment was the double-chocolate doughnut ($3.50) — not a bad doughnut, but in a town with so many great yeast doughnuts, it didn't rise to those ethereal heights. (Doughnut flavors change weekly.)
Knead doesn't need to perfect those doughnuts to bring me back. It has already joined the small but thriving membership of the St. Louis baking renaissance. Selfishly, I hope the Browns are bound for even bigger things in the future. I want to see what other wonders this Hampton Avenue storefront can produce.
Where Knead Bakehouse + Provisions, 3467 Hampton Avenue • 2½ stars out of four • More info 314-376-4361; kneadbakehouse.com • Menu Breakfast and lunch fare • Hours 7:30 a.m.-3 p.m. Tuesday-Friday, 8 a.m.-3 p.m. Saturday- Sunday (closed Monday)