If you've hung out in south city over the past 15 years, the name Lemmons conjures hazy memories of trivia nights and beer, Black Thorn's thick-crust pizza and beer, live music and beer, unsticking your beer-stuck shoes from the floor.
So before you enter Lemmons by Grbic for the first time, take a lingering look at the Lemmons Fine Food sign outside. Yes, this is the same building. The Grbic family has stripped the interior to its bones and rebuilt it as one of St. Louis' most intriguing new restaurants.
If your memories of Lemmons date back to the original restaurant, you might be thinking instead of fried chicken. Fair warning to you, as well: Yes, Lemmons by Grbic does serve fried chicken, but the menu cheekily describes it as Not Lemmons Chicken.
Since 2002, Ermina and Sulejman Grbic have been serving Bosnian and, more broadly, central and southern European fare at Grbic Restaurant in Dutchtown. Shortly after the original Lemmons closed in 2014, they purchased the Bevo Mill building, with Sulejman intending to turn it into a sports bar. Instead, the Grbics ceded the space to the next generation, their adult children, Ermin, Erna and Senada Grbic.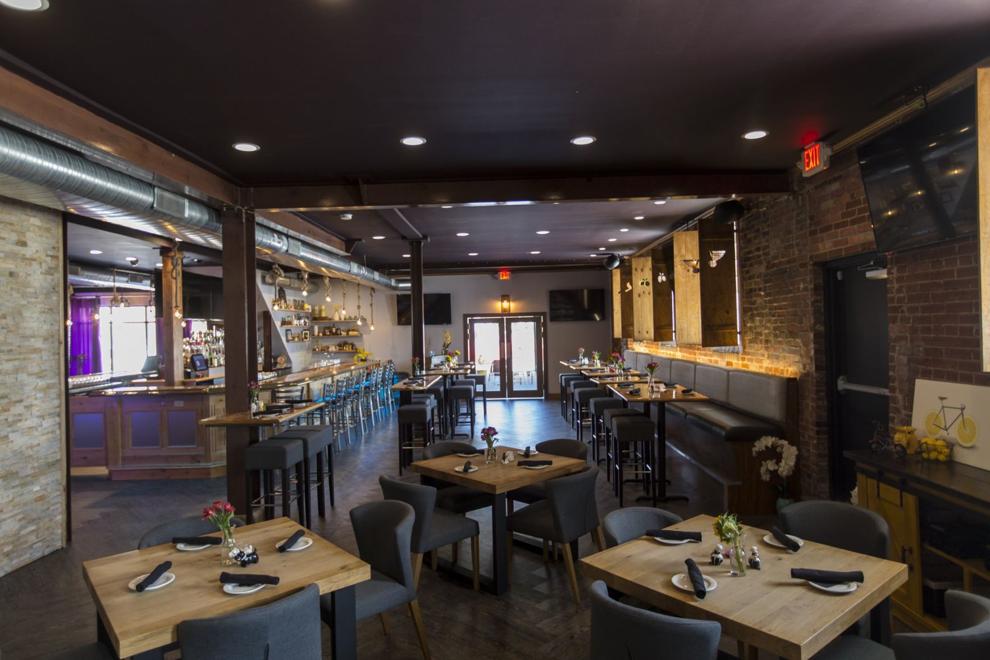 The Grbics' renovation has transformed Lemmons from dive bar to downtown loft: exposed brick, hardwood floors, the Lemmons name styled as graffiti decorating one wall. And while Lemmons by Grbic isn't a sports bar, Sulejman likely isn't disappointed by the number of TVs spread across the bar and the dining room.
Senada Grbic, who graduated from the Chicago branch of Le Cordon Bleu culinary school and has been her mother's sous chef at Grbic, is the executive chef. In the spirit of the Korean tacos at Seoul Taco or the chipotle-accented shawarma sandwiches at Medina Mediterranean Grill, her cooking blurs cultural borders. Writing the Lemmons by Grbic menu, she told me in an interview when the restaurant opened in May, "I did things I always wanted to eat."
You'll want to eat them, too — maybe no dish more than the chicken wings ($10), which Grbic smokes over applewood, glazes with the traditional Balkan plum brandy rakija and doses with a ferocious, lingering chile heat. Yet as potent and persistent as that heat is, it doesn't mask the summery stone-fruit lushness the rakija glaze imparts.
Cevapi, the minced-beef sausages traditionally served on somun bread, are a sensible topping for a flatbread pizza. Chopped into bite-size pieces and nestled in a bed of melted mozzarella, the cevapi lose a bit of their punch, but the pizza as a whole succeeds thanks to a crisp, airy crust slicked with feta butter.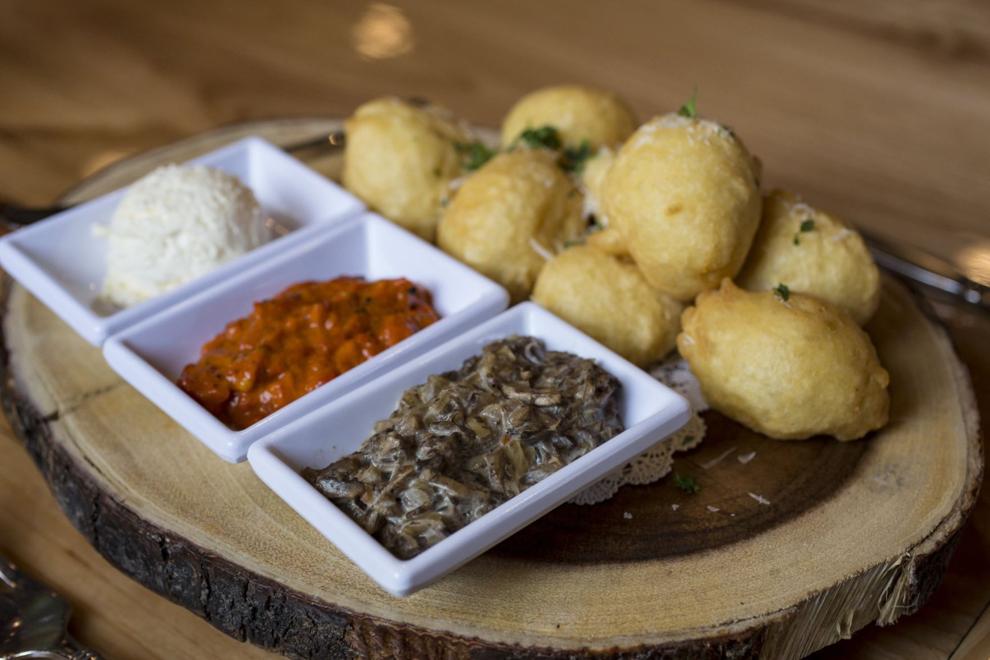 That feta butter is one of three dipping sauces on the Balkan Dipping Board ($9) along with tangy ajvar, a relish of roasted red pepper and eggplant, and an umami-laden mushroom duxelles. But the star of the appetizer isn't the selection of dips but the dipping vehicle, ustipci, tufts of fried dough like savory doughnuts.
(To drive home the doughnut comparison, the one regular dessert available on my visits dusted these ustipci with powdered sugar and served them with three sweet dipping sauces.)
The selection of main courses struck me as a work in progress, though not in the usual sense that individual dishes need revision. Instead, Grbic seems still to be finding the best way to express her own voice as a chef while still meeting diners' expectations. Right now, that means small choices yielding outsized results, like what might have been a ho-hum cream-of-broccoli soup (a daily special, $4) that she invested with unexpected soul by smoking the broccoli.
The Chuck Sandwich ($13) is basically a cheesesteak, with smoked provolone and caramelized mushroom and onion. But instead of grilling and chopping steak, Grbic braises a chuck roast, and the tender pulled meat gives the sandwich a much richer, beefier backbone. The juice from charred lemon slices is a bright final accent to a beautiful piece of grilled trout ($19). My trout was served over seasoned rice mixed with vegetables — a fine, if forgettable, accompaniment and a place where I wish Grbic had pushed a little harder.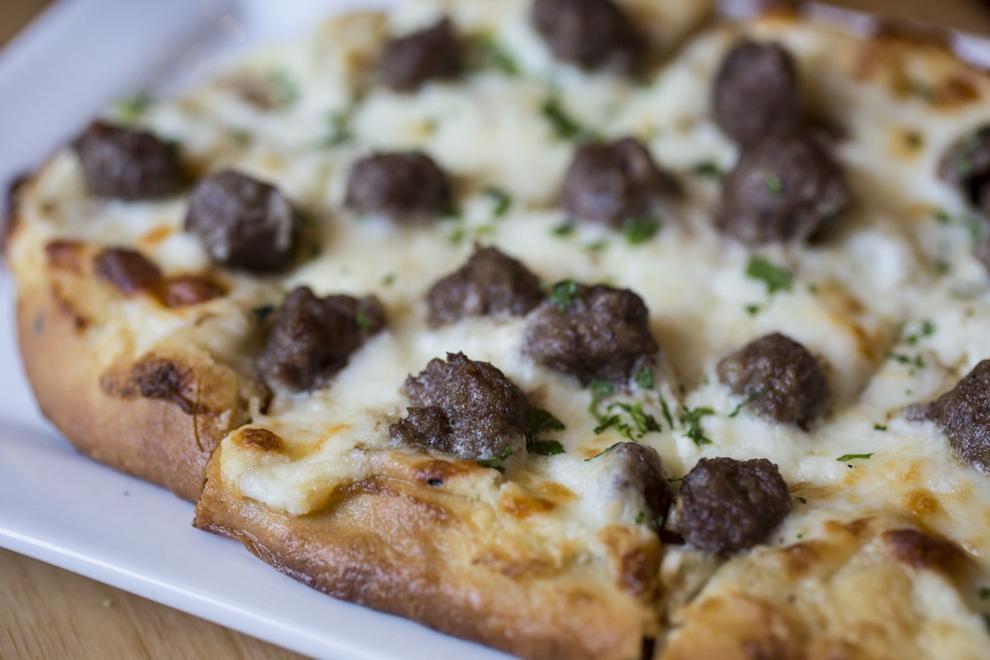 The one disappointment was the Not Lemmons Chicken ($11). The exterior was crisp but crumbled too easily, and it hadn't adhered to the chicken skin, which ended up a flabby layer between the crust and the meat. The mashed potatoes and carrots seasoned with brown butter served on the side is a keeper, though.
Lemmons by Grbic doesn't need to rely on the nostalgia of the Lemmons name to thrive. In its own, distinctly St. Louis way, it's as forward-looking and as bursting with potential as any restaurant to open here in recent years. I can't wait to see where Senada and the rest of the Grbic family takes it next.
Where Lemmons by Grbic, 5800 Gravois Avenue • 2½ stars out of four • More info 314-899-9898; lemmonsrestaurant.com • Menu American fare with a Balkan accent • Hours Dinner Tuesday-Sunday, lunch Saturday-Sunday (closed Monday)
★ Fair ★★ Good ★★★ Excellent ★★★★ Extraordinary